B.E.T. You Haven't Heard This: Busta, Diddy, Wayne, Swizz, Akon & T-Pain
November 27th, 2008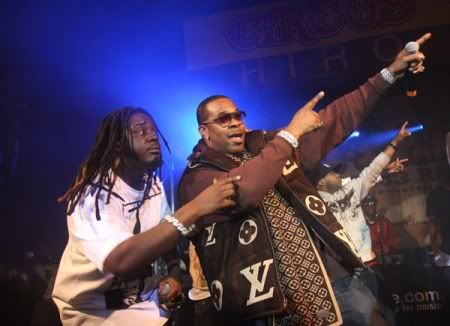 It's The Remix……YIKES?!?! I love the invention of the remix, trust me I really do, but sometimes that ish can be extremely overwhelming. Earlier this week Busta and his BUDDIES released a video of them competing for the best verse on the remix to "Arab Money" (I get sick every time I mention that title). After watching the clip, anticipation started to trickle through my fingers. I thought, "hey, this might not be that bad. I don't understand one word of the chorus, but I just might jump on the bandwagon".
And then it happened; it was RELEASED….and, dare I say, I liked it. I can't, nor will I try, to convince you this is the best remix of '08. However, the All-Star line up did entice me (Flashback to Craig Mack's, "Flava In Ya Remix"). Regardless of how much I like the song, I still can't stand the original version. Sorry Busta! Anyway, enjoy this Thanksgiving treat while I head upstairs to devour everything and anything that comes within arms length.
Busta Rhymes ft. Diddy, Ron Browz, Swizz Beatz, T-Pain, Akon and Lil Wayne- Arab Money |Rmx|
Like it, Love it or Leave it???
Sincerely
Low "After dinner I will start my quest for what the hell the chorus means" Key