B.E.T. You Haven't Heard This: Chris Brown, Lil Wayne, Lupe Fiasco
November 25th, 2008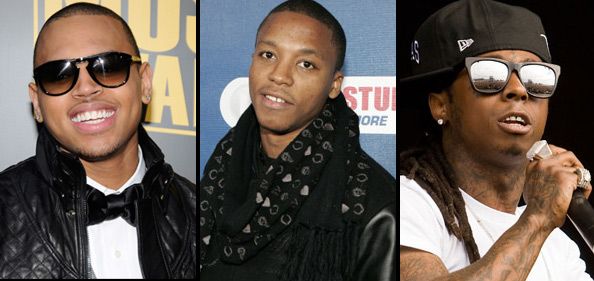 Breezy, Weezy and Feeezy???? Check it out! This might be a pretty odd remix, but I can tell each of their respective fan bases will love this new remix. "Forever", the bonus cut off of Chris Brown's, Exclusive project, wasn't one of my favorite Chris Breezy cuts, but with these 2 added, I might be a fan; but only for a SPLIT second.
Not much to say…..so I'll keep it short and sweet. Brought to you by the good folks (LowKey) over at B.E.T. You Haven't Heard This
Chris Brown ft. Lil Wayne & Lupe Fiasco- Forever |Rmx|
Like it, Love it or Leave it???????
Sincerely
Low "Forever….Forever….Forever….Anyone remember that? No. Ok" Key