B.E.T. You Haven't Heard This: Eminem ft. Dr. Dre & 50 Cent
January 7th, 2009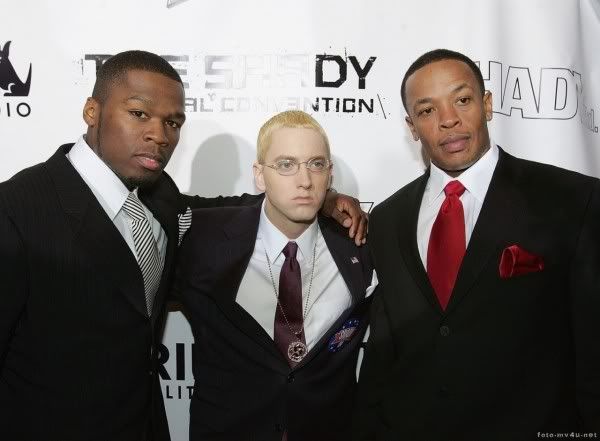 The Three Headed Monster Is In Full Affect! I'm honestly scared for the ENTIRE recording industry right now. To have THREE of the biggest hip hop artists on ONE track is probably the most frightening thing for the competition since S.L.U.
When was the last time you heard Em spit a verse? When was the last time you heard Dre spit a verse? Hell, when was the last time you heard Em, Dre, & 50 spit on the same song together? Unfair? Nah, that's an understatement in regards to what they're about to do to hip hop.
"Crack A Bottle", which was leaked a couple weeks ago sans the vocals of Fif and Dre, looks like it's headed towards "first single status" since Em is hard at work on his newest offering, Relapse. Despite not having a release date, Em has been working profusely on the set which will include more collaborations from the "Three Headed Monster" conglomerate.
First THAT….now THIS????? Wheeeeew, this IS the year of the AFTERMATH!
Eminem ft. Dr. Dre & 50 Cent- Crack A Bottle
Like It, Love It or Leave It????
Sincerely
Low "I wonder what they're going to do next" Key