B.E.T. You Haven't Heard This: Jamie Foxx & Lil Wayne
November 22nd, 2008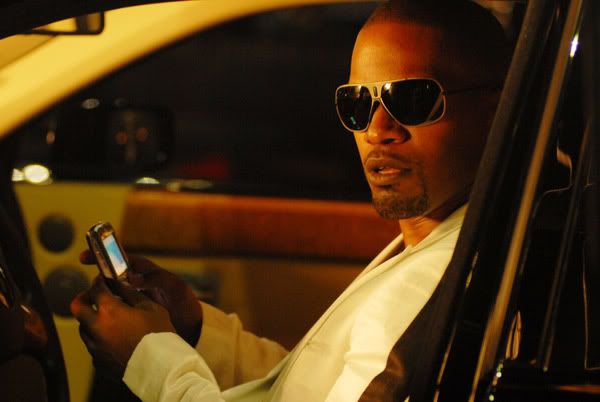 Does Jamie Foxx have a hit on his hands??? I THINK SO! So after waking up from one of the BEST nights of sleeping I've experienced since I was three weeks old, I got my hands on a new Jamie Foxx track titled "Get Dumb" ft. Lil Wayne with production by Just Blaze. After listening to it several times, me and a musical amigo of mine were convinced Jamie was in fact, NOT on the version we were listening to (but this proved me wrong as to how I thought it was really Just Blaze's song). Fast forward 2 hours later and Jamie's version pops up.
I must admit, after listening to the Just Blaze reference, I didn't think Jamie would sound good over the beat, but since I've been wrong before, I guess it's ok for me to be wrong this time around as well. Jamie's version KNOCKS! Hopefully this will serve as Jamie's second single because his first one, "Just Like Me" featuring T.I., isn't drawing that much attention. Anyway, it looks like the good folks |LowKey| over at B.E.T. You Haven't Heard This are back on their hustle…..
Man's Intuition hits stores December 16.
Jamie Foxx ft. Lil Wayne & Just Blaze- Number One (Get Dumb) |Prod By Just Blaze|
Like it, Love it or Leave it?????
Sincerely
Low "It's kind of hard not to love this joint" Key