B.E.T. You Haven't Heard This: Keri Hilson, T-Pain, Lil Wayne
March 3rd, 2009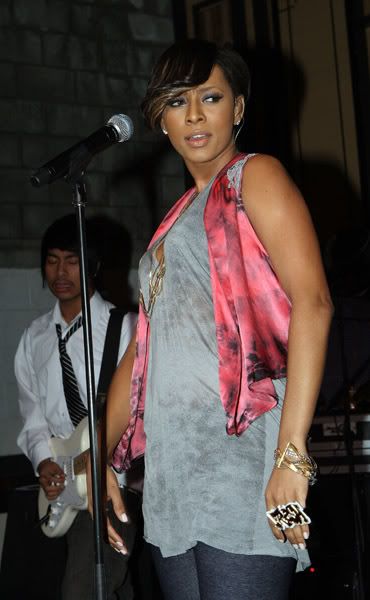 Play nice, Keri…….. Let's get one thing straight, I HIGHLY doubt Keri Hilson or ANYONE around her is foolish enough to let her engage in any type of R&Beef. Regardless of how much controversy sells in this industry, Keri tongue tussling with Beyonce (get your minds out the gutter) would be career suicide. And not because Beyonce's response would be that lethal, but only because Beyonce wouldn't respond at all. Especially since I haven't heard Beyonce mention a single thing about Keri.
Alright, now that we've addressed that issue, on to the song. T-Pain added the intensity, Keri added the aggressiveness and Wayne added the absurdness. Yep, this is an exceptional piece of audio. Kudos to Interscope Records for finally giving this girl a release date.
Oh by the way, just got my hands on Keri's collaboration with Neyo and Kanye West..OWWWWWWWWWWWW! Sorry, you have to cop the album to here that inferno.
Keri Hilson ft. T-Pain & Lil Wayne- Turnin Me On |Rmx|  
Sincerely
Low "I wonder who Keri's talking to, though?" Key