B.E.T. You Haven't Heard This: Neyo
September 10th, 2008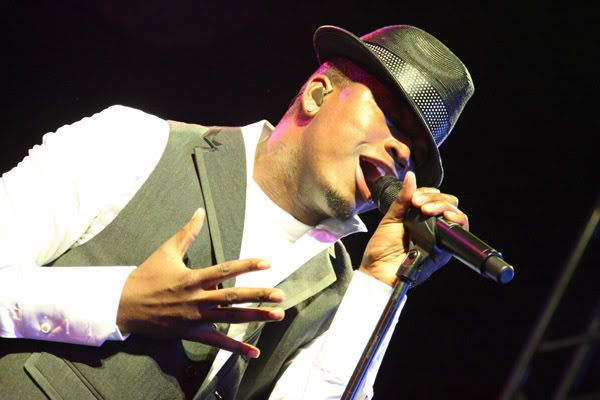 Neyo does it again! If anyone reading this ISN'T the following, please, remove yourself…now; it might make you sick……A.) In love. B.) Looking to be in love or C.) Crushing extremely hard on someone you know or would like to get to know. Time and time again, this man digs deeper into that soulful mind of his and manages to pull out a gut wrenching anthem every time he belts out a verse.
"Stop This World", which is on his third solo Lp, Year of the Gentlemen, can EASILY catapult one's mind frame into that of a dangerously romantic one. Sh*t, I'm even sitting here pondering the last 24 hours I actually shared the same sentiments about another person. Don't you just love it when someone takes you to that level and you have no control over that specific emotion so you have no choice but to rock with the chain of events until you fall INCREDIBLY hard on the front of your tooth? Ahhhhhh, it's nothing like new love (sue me, I'm a hopeless romantic).
Anyway, enough of my sniveling….take 4 minutes and 24 seconds out of your life and tell me how much you miss/want/need that fresh love in your life (hopeless romantic x2).
Like it, Love it or Leave It?????
Sincerely
Low "Damn you, Neyo…..DAMN YOU" Key
P.S. Here's a BONUS treat for ya……
Neyo ft. Jamie Foxx & Fabolous- She Got It (Miss Independent Rmx)