B.E.T. You Haven't Heard This: Neyo & Fabolous
November 3rd, 2008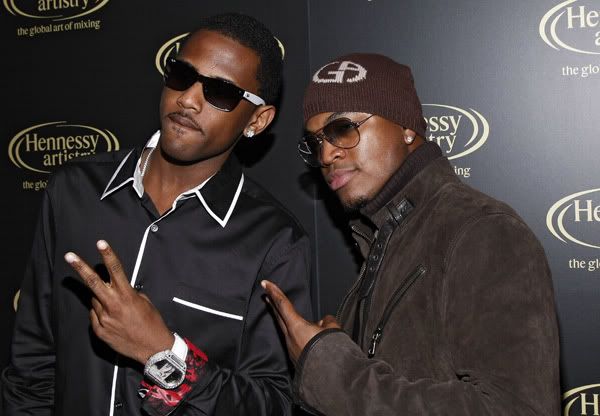 Neyo and Fabolous show you how they do!
Neyo and Fab show the us how they do!
Everytime I run into either Neyo or Fab, I always make it a point to discuss the joint album they're secretly working. And each time, I get the same response, "We're still talking about it" or "We're trying to fit in our schedules"…riiiiight! What they really mean is, "We're discreetly working on it and when we do finish it, the album's going to be a problem"
Regardless, the two have great synergy. "Make Me Better" was a no brainer, "She Got Her Own(Miss Independent Rmx)" is easily one of the better remixes of 2008 and "How I Do" (the song you're about to download) speaks to every single man who's looking to swig swag (have fun, lol) anywhere he lays his fitted cap.
Don't ask where this came from or what album it's going to be on, because I have the slightest clue.
Love It, Like It or Leave It????
Sincerely
Low "I wonder what an album from Neyo and Fab would actually sound like??" Key