B.E.T. You Haven't Heard This: T-Pain, Akon, MJB, & Diddy
October 31st, 2008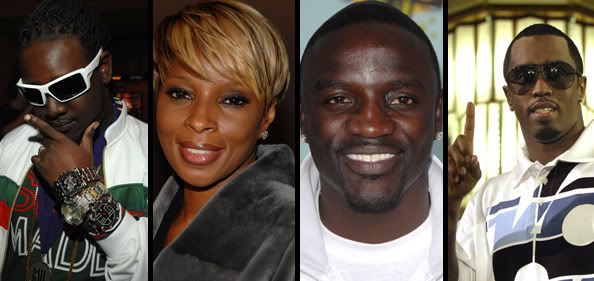 T-Pain, MJB, Akon and Diddy want change and they want it NOW!
As November 4th gets closer, hip hop's voice gets LOUDER. T-Pain snagged MJB, Akon and Diddy for a new track titled, "Change". An ode to changing the scope of things around our country, Diddy, Pain, 'Kon and MJB give their own hopeful views on how and what they want changed in today's society. I CAN NOT stress the importance of November 4th and wha this means to us as a people, let alone our country.
"Change" derives from T-Pain's, Thr33 Ringz album, which just happen to leak this morning. And since Jive already slapped on me the wrist for leaking "Karaoke", I won't be releasing anything else from the project. However, I'm sure they won't mind me posting this lil diddy; I mean, it is for a good cause, lol!
T-Pain ft. Diddy, Akon & MJB- Change 
Like It, Love It, Or Leave It??????
Sincerely
Low "Nov.4th, Nov.4th, Nov.4th…………NOVEMBER 4TH" Key