B.E.T. You Haven't Heard This: The Dream & Jamie Foxx
October 29th, 2008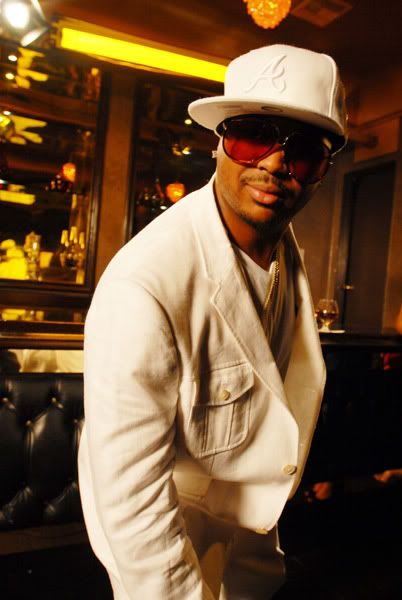 The Dream teams up with Lil Jon, while Jamie Foxx links with the King of the South! Ahhhhhhhh man, by looks of it, The Dream is getting ready for the sophomore ride. I remember a couple of months ago he let out some information on his sophomore effort, Love Vs. Money (this is when you click the highlighted link and read what he had to say about it).
Now I'm not sure how receptive his fans will be to the new single, "Let Me See The Booty" ft. Lil Jon since he's been penning hits for everyone and their mother this year. It seems to me, the single is a lazy attempt to get some radio attention. But, it also might be a tricky little ploy to garner some attention for the real ish on Love Vs. Money.
And since I'm not stingy with mines, I'm also hitting you with yet ANOTHER exclusive joint, but this time, Jamie Foxx and T.I. are hitting your speakers. If you're familiar with Usher's unreleased material, this tune will sound extremely familiar. It's still unclear on how Jamie and TIP ended up on the track, but I'm sure there's a reasonable explanation for it. Jamie gearing up for a new album????? Only time will tell. Until then…..this has been a E.P.S.A. (Exclusive Public Service Announcement)brought to you by the good folks over at B.E.T. You Haven't Heard This (this is when you scroll down and listen to the song, lol).
The Dream ft. Lil Jon- Let Me See That Booty (Produced By Lil Jon)
Jamie Foxx ft. T.I.- Just Like Me
Alright, I laid the groundwork, now it's your turn to decide which one is hotter!
The Dream's, "Let Me See That Booty" or Jamie's, "Just Like Me"
Sincerely
Low "Things are about to get reaaaaallllly crazy this winter" Key