B.E.T. You Haven't Heard This: T.I. & Justin Timberlake
December 16th, 2008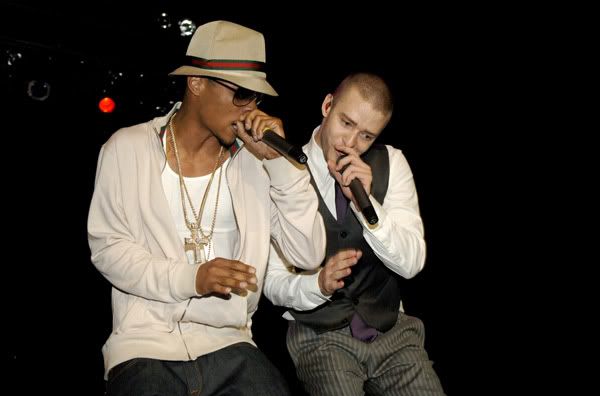 Owwwww, JT & TI are back at it again!
TI and Justin Timberlake always make a great team. First it was "My Love" and that dominated video and radio outlets everywhere. Then TI blessed us with the therapeutic, "Dead and Gone" from Paper Trail. And now, Justin and TIP are back in the clubs with yet another banger titled, "If I".
Now I couldn't tell you if this derives from a new project via Justin or TI, but I can tell you this tune will be all over every urban radio mix show in a matter of days, trust me!
Since this is a nice lil club diddy, it's not to much to commentate about. I'm in holiday mode right now, so everything you see on these pages will be "Holiday Party" ready. Brought to you by the good folks (LowKey) over at B.E.T. You Haven't Heard This! Enjoy
Justin Timberlake ft. T.I.- If I
Like it, Love it or Leave it?????
Sincerely
Low "It's that TIP harmonizing at the end????" Key
P.S. Looking to keep up with LowKey when hits the town????Check him out over at Twitter; It's free and really easy to use. Head over to Twitter.Com to get started on your own profile. And if you have your profile already set up, follow me at the address below!
http://twitter.com/LowKeyUHTN