B.E.T. You Haven't Heard This: Young Jeezy & Nas
August 20th, 2008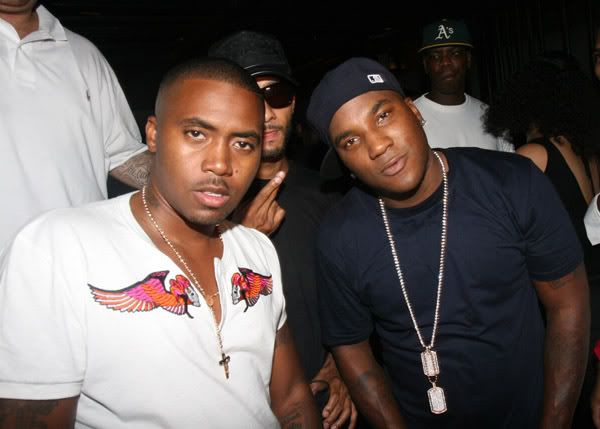 Young Jeezy and Nas talk about their new Commander In Chief, hopefully!
I wonder what our non hip hop advocates find more frightening; our Commander-In-Chief being African American in less than 6 months or me walking down the street mouthing the words, "My president's black, my lambo is blue and I'll be god damn if my rims ain't too". Since Jeezy and Nas are ready to embrace Obama with open arms, they decided to make a little diddy about it. "My President's Black", a motivational track from Jeezy's forthcoming project, The Recession, couldn't come at a better time, especially with the DNC (Democratic National Convention) right around the corner.
Obviously joking, I think this should and could be Obama's intro theme when he accepts the democratic nomination at the upcoming convention. Maybe I'm reaching, but hey, the tune is dope. "My President Is Black" is available for downloading capabilities, below.
Young Jeezy ft. Nas- My President's Black (Prod. By Tha Bizness) 
Like it, Love it or Leave it?????
Sincerely
Low "My President better be black come January" Key