Beyonce Just Stepped In Some Shhhhhh…….
December 30th, 2008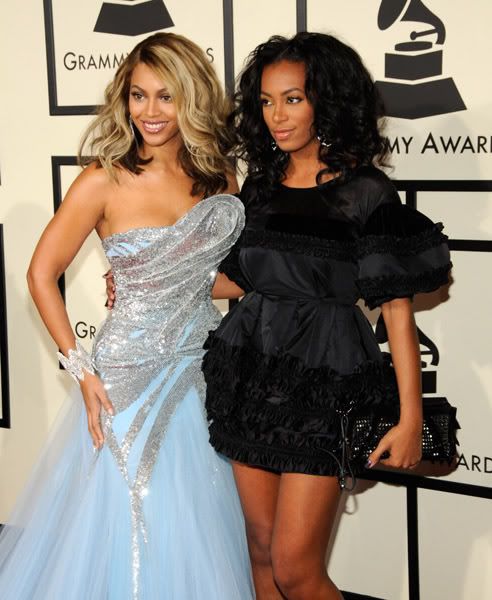 Sorry Solange, but you're guilty by association! I always wondered why Beyonce was so reserved and content with giving one/two/three word responses……until NOW. In a recent interview with Elle Magazine, Mrs. Carter, shockingly, had THIS to say about her upbringing, "I grew up upper-class. Private school. My dad had a Jaguar. We're African-American and we work together as a family, so people assume we're like the Jacksons. But I didn't have parents using me to get out of a bad situation."
Ummmm, WHAT????? Wait a god darn second…did Beyonce just unleash one of the most blasphemous statements against one of the families she probably studied during her "snooty" up bringing.
You know what, I'm going to give shorty the benefit of the doubt. I'm going to cease fire on this attack and assume her words were misquoted because there's no way in the hottest day of Satan's residence that she would be so quick to fly off at the mouth about this but wouldn't utter Jay-Z's name whenever someone said, "So, that guy you're hanging out with, is that you're love interest?"
On top of that, I heard Ms. Jackson isn't too ecstatic about Bey's illegitimate remarks. I'm sure Beyonce would love to have "Rhythm Nation" chasing that ass down. Anyway, what do you guys think? Did Beyonce step out of pocket with this one??????
Sincerely
Low "When keeping it 'Diva' goes wrong" Key
P.S. Papa and Mama Knowles, please come get your child!