Busta Rhymes To Sign With Universal Motown????
September 15th, 2008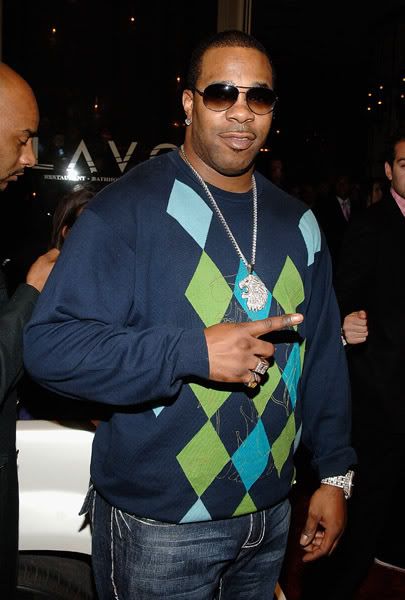 Busta Rhymes isn't on Interscope anymore???? Say word! You know when you hear a rumor, you kind of push it to the side because it sounds so left field that even their worst enemy wouldn't believe it? Well, ever since I been hearing about Busta being dropped from the Aftermath/Interscope imprint, I've been treating that respective commentary accordingly. However, when I sent an email out last week to an Interscope rep regarding some Busta info, the rep replied, "Busta is no longer on the label". THE HELLL??? I mean, I remember rumors floating around stating that him and Interscope head, Jimmy Iovine had somewhat of an argument, but I had no idea he axed him from the label. Hell, I was just talking to Busta last week and there were no signs of label trouble.
Well, this just in, Busta is rumored to be circling up with Sylvia Rhone and her crop of superstar buddies over at Universal Records. Logistics for the new deal have yet to be revealed, but Busta would be joining, Nelly, Lil Wayne, David Banner and Swizz Beatz. Sheeeeesh, think of the collabos between those fools!
Anyway, what are your thoughts on these rumors???? Did Busta get dropped?? Will he fair well over at Universal Motown???? Do you even care??
SOUNDOFFF!!!
Sincerely
Low "Say it ain't so, Busta" Key