Chris Lighty Has Some Advice For Obama
August 12th, 2008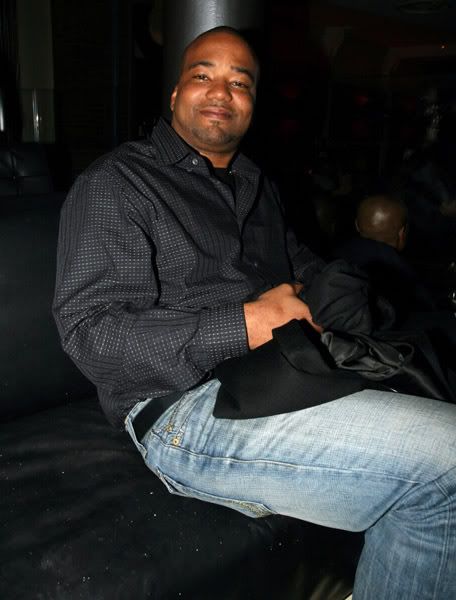 Chris Lighty gives Barack Obama some hip hop advice!As November inches closer and closer, things around this country will become extremely tenses. Issues will be deemed more sensitive than usual, topics will be addressed, and opinions will be expressed. So it comes as no surprise that Chris Lighty, CEO of Violator Management (rummage through his resume, HERE!) is doing just that.
In a new blog entry over at the Huffington Post, Lighty ever so gently, verbally taps Obama on the chin (but in a good way, I think). The post, which starts out with Lighty re-introducing himself to the Huffington public, addresses the tom foolery that is Barack Obama Vs. Ludacris. Now if you're familiar with these parts (SoundOff), you're probably aware of Luda's song, "Politics As Usual" from his recently released mixtape, The Preview. And if you're not, skate over here for a minute.
Lighty offers nothing but support throughout the blurb, but also directs a good portion of his rhetoric toward Obama and his campaign in correlation with how they responded to Luda's aggressive content on the track, "Politics As Usual". Instead of me trying to rephrase Lighty's message, let me snatch a fragment of the post real quick….
"We the people who are feeling the pinch need your help, but why are you lowering your stature to answer rap records?! Why take offense? No disrespect to Ludacris, but if he wanted to address you, he would have sent you a letter, email, phone call or smoke signal. Let Luda speak to his fans and galvanize them to join the cause in his OWN way. He's not a member of your campaign and he's not even trying to be. He is an artist. Period. Across social, political and philanthropic causes, today's global youth see themselves as possessing the potential to effect enormous change, and impact the world through pop culture. Nothing wrong with that! But it is what it is. Luda is no politician, and even his fans know better than to take him as seriously as you just did."
Sheeeesh, Chris…..point taken. He even goes on to address an ad that aired during the opening ceremonies of the 2008 Olympics…….
"Yeah, it's great you bought airtime during the Olympics. But on 8/8/08 no one was watching, because the ad for Tomb of the Dragon Emperor, drowned you out. From a marketing perspective, that was money misspent. You need to cut through the noise and target your audience. Don't forget to get up and speak to hip hop. Spend your advertising dollars on BET and MTV's TRL and other urban media outlets that can spread your message to the youth. Continue to inspire change"
Zing! Another point for Chris (I kid). All jokes aside, Chris does voice some valid points. I too expressed how Obama and his team's response to Luda's song was a bit premature. If there's going to be ANY type of connection with politics and hip hop, the condescending tone has to be nipped in the bud, immediately. I'm not saying he can't voice his opinion on issues within the hip hop community that concern him, but when they issue statements to the media (especially SLY FOX), that pins Obama Vs. Hip Hop, which is a lane we're definitely trying to keep clear.
Now that I've added my seventeen cents, let's hear yours. Was Chris to harsh on Senator Obama or did everything come out just right?
Sincerely
Low "Let's make this a peaceful debate, people!" Key