Exclusive Preview: Mark Curry Dances With The Devil
February 4th, 2009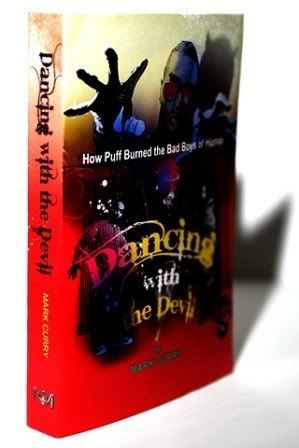 WOW + OH SH*T= YIKES! When my blogging buddy, Gyant, first broke the story that Mark Curry was releasing a tell all book of his years at Bad Boy Records, I thought, "Great, another disgruntled rapper who will waste more of my precious time". But after hearing Mark's story earlier today, I must say….WOW! Let me say that again….WOW!
I'm DEFINITELY not going into what was said during today's interview (the big homey, Andreas is writing a MEAN feature about it and putting together the full video), but I can damn sure GUARANTEE Puff's going to take us off his Christmas list after everything is said and done. Am I hyping the story? Yes and no, but hey, THAT'S MY JOB…TO HYPE OUR SH*T.
Aye Puff, no worries on this end, I'm not writing my "The Intern Wears Sean John" until you retire….TAKE THAT, TAKE THAT! (In 2004, I interned for Bad Boy as Puff's Jr. Executive Assistant)
Enough talking, I'll let Mark takeover from here. ENJOY!
Sincerely
Low "What did I just get myself into??" Key
P.S. And yes, that's me at the end saying, "So yes, he's there"

Ex-Bad Boy Artist Mark Curry On The Devil aka Diddy
Uploaded by Nadah8r