Heart Of The City: Miami, FL
March 24th, 2008
This weekend, Miami played host to the start of Jay & Mary's Heart Of The City Tour. By the looks of things, both the King and Queen had a grand ol time. Running through both of their catalog's effortlessly, Jay and Mary easily won over their faithful followers from the start. The Dream, who opened up for the royal family, Timbaland, Young Jeezy, Fabolous, Kanye West and a bunch of their other super friends stopped by to show some love. Scroll down to get a view of Saturday night's festivities. On Wednesday, March 26, Baltimore's 1st Mariner Arena will serve as the tour's next stop. Are you guys ready for the Heart Of The City Tour to hit your town??????
Something about this picture tickles my spine and gives me the urge to follow her tour bus on foot…..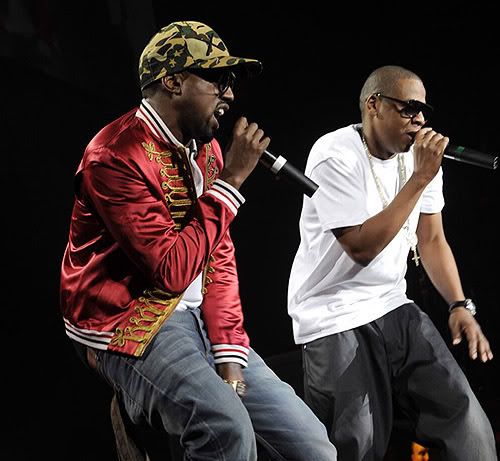 When Big Brother is around, you know Lil Brother isn't toooo far behind. Can't wait for Ye's Glow In The Dark Tour
Hip Hop & R&B's Royal Family: King Jay & Queen Mary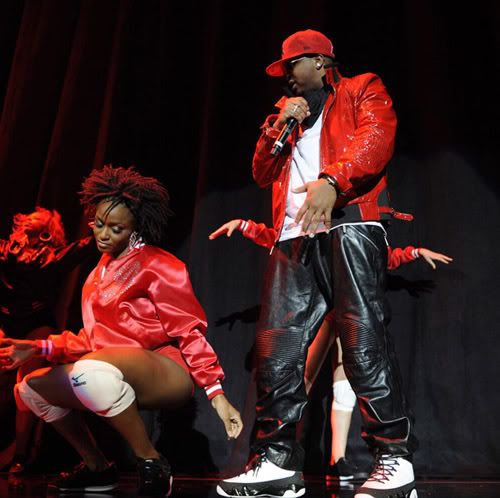 So much commentary, so little time…… The Dream and his "Shawty's" during his opening performance!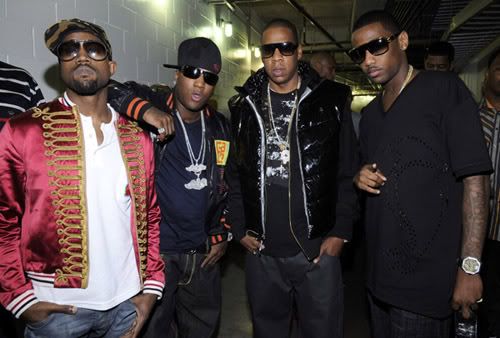 The Def Jam Dudes (at least the one's Jay took care of lol)- Kanye West (that jacket just makes my eyes water lol) , Young Jeezy, Jay-Z & Fabolous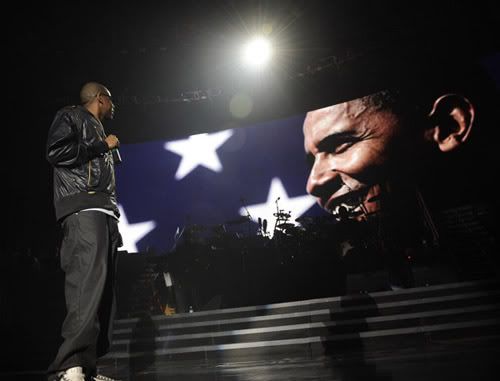 The Barack Obama of Rap and the real Barack Obama have a moment during the show….
WATCH, One day you're going to see LowKey walk into a room with purple smoke coming from every angle, holding a mic with my right hand, while describing Lil Wayne's height with my left hand and wearing an insane pair of Nike's…
-LowKey