Jim Jones Has A Message For Nas….
July 25th, 2008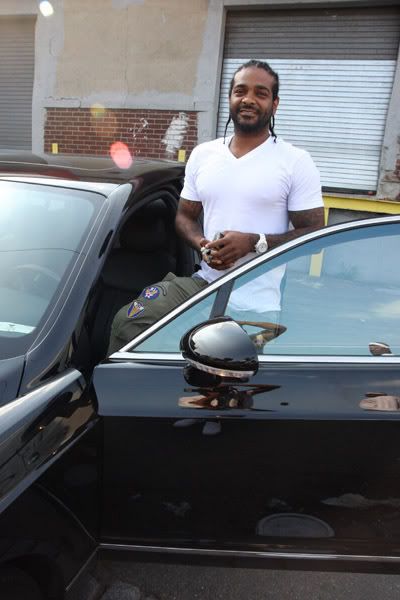 Dip Set captain, Jim Jones reveals true feelings about Nas and his protest against Fox News.
Leave it to Jim Jones for some colorful Friday afternoon commentary. With Nas leading the charge in protesting Fox News for their racist vernacular, Jimmy recently revealed his thoughts on the righteous of Nasir Jones. Kim Osorio, who was interviewing Jones, inquired about his feelings in regards to the protesting, Jones responded, "You're speaking about someone who isn't relevant in the game, so there's nothing he can do from the street point of view to get people to make a spectacle or get people to look at him. So, he opts for the dweeb way to do it. That sh*t is bogus, we don't wanna hear that sh*t."

Sir Jones continued, "We don't wanna hear that propaganda sh*t, fu*k outta here. It's 2008 and it's a recession, let's talk about that. Let's talk about how we gon make some money in these fu*ked up times. It's dry out there, you dig? It ain't no money out there. It's bad for both sides of the fence whether you pay taxes or you don't". 
I completely understand everyone is entitled to their own opinion, but damn Jones….can a brotha breathe for a minute?? What do you guys think….is Jones right? Is Nas focusing on the wrong issues right now or is Jones buggin out?
Sincerely
Low "I don't think hip hop as a whole will ever be on the same page" Key