Not Another One….
July 28th, 2008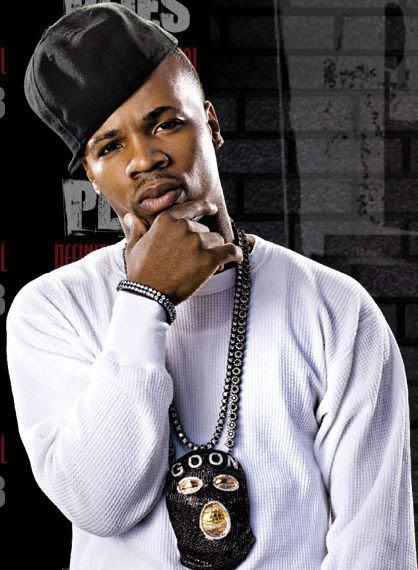 Is Plies hip hop's next fibber? HipHopDx thinks so.
What in the world is going on this year? First, Akon hit us with the SERIOUS pumpfake about his prior convictions, then Mr. Richard Ross issued a fib about his previous employment affairs (and got his CARD pulled)…NOW, Mr. Certified Goon himself, Plies, is at the center of HipHopDX's attempt at blowing his thuggery cover.
If you're familiar with Plies's catalogue, then you're aware of his "GOONISH" vernacular and how often it's used. Though the investigation isn't exactly closed, HHDX did pull some interesting facts from Plies's previous law entanglements. Check out what they found….
"The FDLE's criminal record for Plies shows that the self-described "goon affiliated, ex drug dealer" who's "resume solid, street cred bigger" has been arrested just twice within his home state of Florida during his adult life, with both arrests taking place two years ago. The 32-year-old was arrested for the first time at the age of 29 on April 12, 2006 for the misdemeanor charge of resisting an officer without violence.
The latter of his two adult arrests came during a well-publicized shooting at a Gainesville, Florida nightclub after a Plies performance on July 2, 2006. According to reports, members of the rapper's entourage, including his older brother, Ronell "Big Gates" Lavatte, pulled out guns and fired in the club after Plies, who's performance was running long, became angry when his microphone was cut off so that Lil Boosie could begin to perform."
Read the rest here……
Is there a particular reason why these "thugged out rappers" are issuing these false life styles? I mean, is it that EASY to fool the consumer into believing they were dodging bullets at the tender age of 7??? What do you make of this foolery???? Chime in, NOW!!!
Sincerely
Low "One more lie, and I'm hitting the booth to record my debut, "It Doesn't Take Much To Be A Thug Rapper" Key