On Location: Brass Knuckles Press Conf. In Las Vegas
June 10th, 2008
 After waking up to one of the worst hangovers EVER, I managed to get my self together and head down to the press conference. Ahhh, I swear I'll never down two bottles of Saparro beer, a STRONG LIT, 3 other beers and a shot of patron (whad up cuzzo?!?) in the same night ever again! Me and TGeezy made it to the press conference suite (it actually belonged to Carmello Anthony) and met up with the big homey, Shake from HipHopDx and 2DopeBoyz.Com.
Sylvia Rhone (President of Universal Motown) came in shortly after us accompanied by a small mut that had the notion I would feed it every time I sat my plate down. Still suffering from my enormous hangover, I attempted to scarf down a turkey sandwich wrap, but it only worsened my stomach's condition, so I proceeded to drink some H20, which surprisingly did the trick.
After filing into a separate room, the press conference began with a brief, but celebratory introduction from Sylvia. Nelly and JD appeared from the opposite side of the room, and by the look on Nelly's face he was feeling the SAME exact way I was. Since I did a thorough Q&A with the homey 2 weeks prior, everything he was explaining had already been answered during our meeting, but it was still interesting to hear him revisit some of the topics we discussed.
JD talked shortly about collaborating with the St. Lunatic and how it's always a pleasure working with him. Towards the end of the press conference, Akon, who was  hurting as well, came into discuss their collaboration, "Body On Me" featuring Ashanti, which happens to be Nelly's second single. While Akon was answering a couple of questions, he mentioned that him, Nelly and Pharrell were thinking of putting together a group project, but as of right now, it's just a couple of ideas they're tossing back and fourth. 
For most of the information that was discussed during the press conference, check out my EXTENSIVE Q&A session with the Derrty Ent. general right here…
Sincerely
Low "If you play hard, be prepared to work hard" Key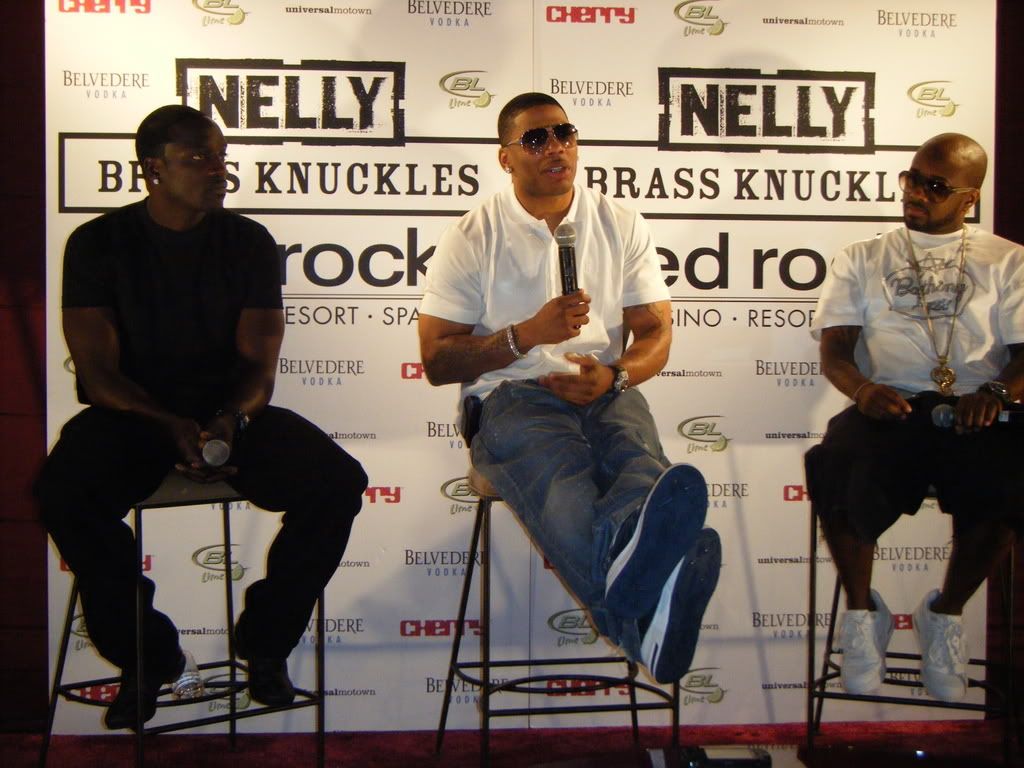 Nelly speaks candidly about working with both, Jermaine Dupri and Akon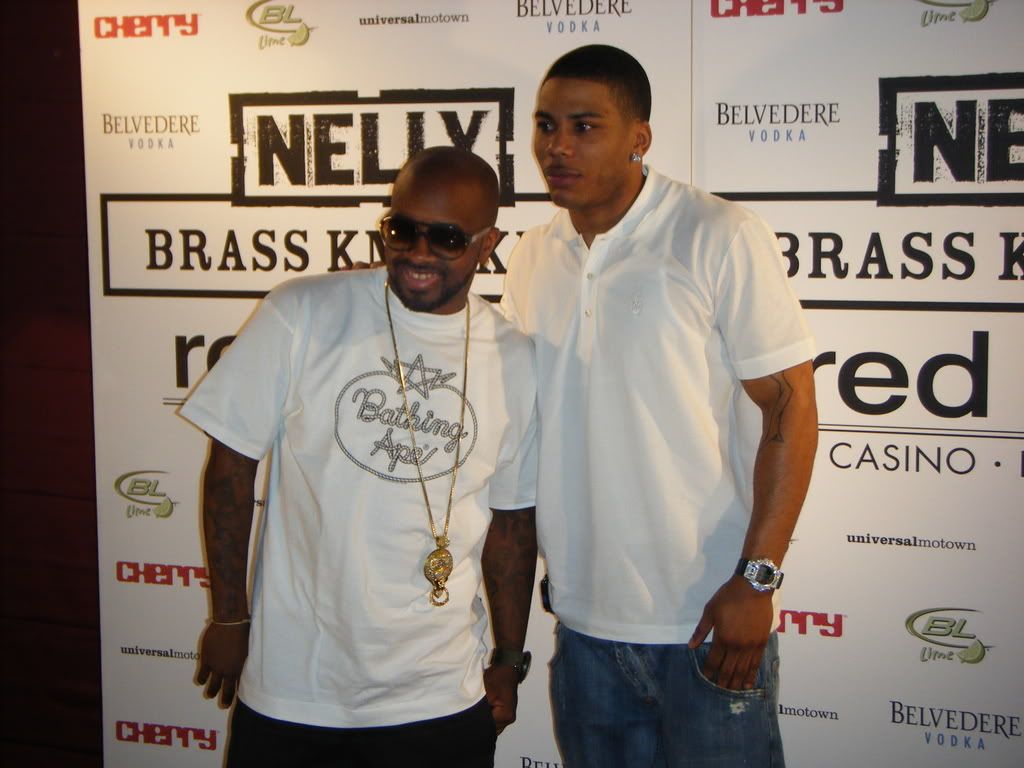 Jermaine Dupri and Nelly take a minute to catch a couple flashing lights.
Nelly and Akon share a chuckle during the press conference