On Location: So So Def's 2008 Summerfest
August 4th, 2008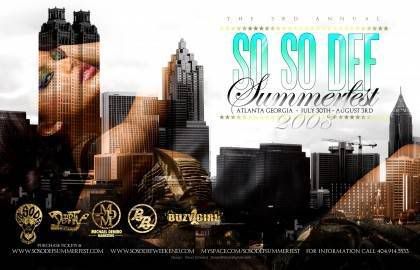 So So Def had it's 3rd Annual Summerfest this past weekend, and yea, it was a busy weekend, to say the least! So I'm sure many of you heard about JD's So So Def Summerfest down in Atlanta this past weekend right? Of course you did, it was probably the best thing going on in the industry. And while I was TOLD I would be given ALL ACCESS, that was a vast fib, but of course, LowKey turned his lemons into some sweet tasting lemonade.
Thursday, I scurried over to the JD's Celebrity Bowling tournament at 300 Bowling, and that was pretty much a good time. Copa, SoSo Def's National Mixshow Director made sure I was good at the door, but by the time I arrived at the venue, it was swarming with attendees so my photo opps weren't that easy, but I snapped what I could get. I also snagged some video, but that'll be up later in the week. Polow Da Don, Nelly, Dru Hill (yea, I'm just as shocked as you), Neyo, 9th Ward, Dondria, Q Da Kid and many others were in attendance.
Friday, Club Dreamz was all the "ACTION" was at, lol. Apparently while all the celebs were partying it up having a grand ol time, a loud sounding POP was heard throughout the club. Now according to some, it was a stereo speaker that popped, but according to others, a club patron let off a shot that grazed a security guards elbow because he was being double charged to get into the VIP area. Theory time. First, if someone was shot in the club, WHY in the HELL would they lock everyone inside the venue? I mean, that's the story being passed through the industry as of late. Common sense would direct everyone to the exits in calm matter, not lock them inside. Second, being that there are over a DOZEN celebrities on hand at this high profile event, how in the HELL did someone manage to sneak a handgun INSIDE the club? A friend of mine informed he was searched THREE times before even entering. So to put all this to rest, TRANSLATION: The security guard who shot himself, was shot by his own gun. END OF STORY!
Saturday, JD's Celebrity Basketball Game took place over at Morehouse Gymnasium. Fortunately for the kiddies, no security guards were brandishing any hand guns at the time (Joking, JD). JD, Bow Wow, Chris Tucker and the The So So Def All-Stars went up against Nelly, Avery Storm, Larry Huges and St.Louis Derrty Ent. All-Stars, which resulted in a So So Def victory, 105-96. ATL whipper snappers, The Showstoppers performed at half-time bringing out their boss, Soulja Boy for a surprise performance.
Later that night, The White Party commenced over at the Woodruff Art Center in midtown. Yes, LowKey was decked in all-white (courtesy of the easy pickings at H&M several hours before, lol). I would have to say, hands down, the all-white affair was pretty much the best event of the weekend. Bow Wow, Nelly, JD, Avery Storm, Chris Tucker, Lil Jon, Gabrielle Union, Sana Lathan, Kevin Hart (who was draped in an orange top and blue jeans) attend the function. I don't know if I'm tripping, but I think I was sporting a "HASSLE ME" sign all night, because wherever I set FOOT, I got the same vernacular, "Who are you with?", "Why are you filming?". Regardless, I did what I had to do. I swear, you guys should have seen the face of the PR rep when she saw I gained access to the VIP area, when she specifically told me I wasn't allowed to record for the rest of the night. Dah whatever, I was there to work, so that's what I did!
Anyway, here are some pictures I attempted to snag over the weekend. The big homey Nigel D of RealTalkNY also took some pics for the kid since everyone wanted to look at me like I had 5 heads when I asked for a photo opp. ENJOY!
Sincerely
Low "The photographer, cameraman, writer, blogger, and pretty-eyed bandit of BET.Com" Key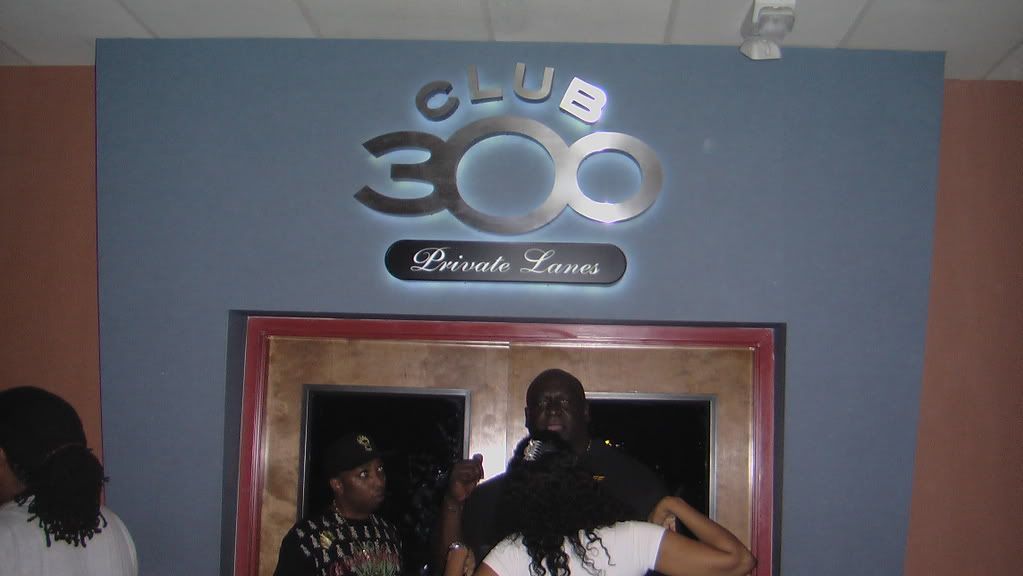 Club 300 (the VIP area) was heavily secured by that dude the size of those twin doors.

Jermaine Dupri and Neyo pose for the flashing lights @ 300 (Photo Credit: Nigel D)


JD talking major ish during the bowling tournament. You see homey in the right corner, yea, that was the EXACT same look I was getting the whole weekend.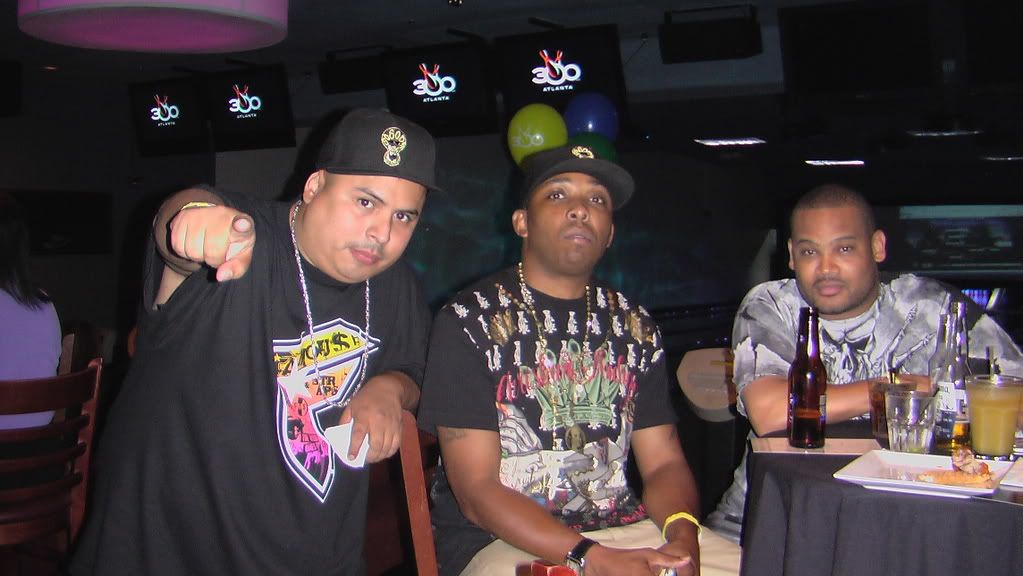 Copa and the So So Def team parlaying in the 300 Private Lanes section.


Something tells me Polow Da Don doesn't like being photographed…..

Nelly, Polow Da Don and JD before the tournament @ the 300 Bowling Alley (Photo Credit: Nigel D)

Wingo (1/4 of R&B Group, Jagged Edge) and Q Da Kid @ the JD's Celebrity Basketball Game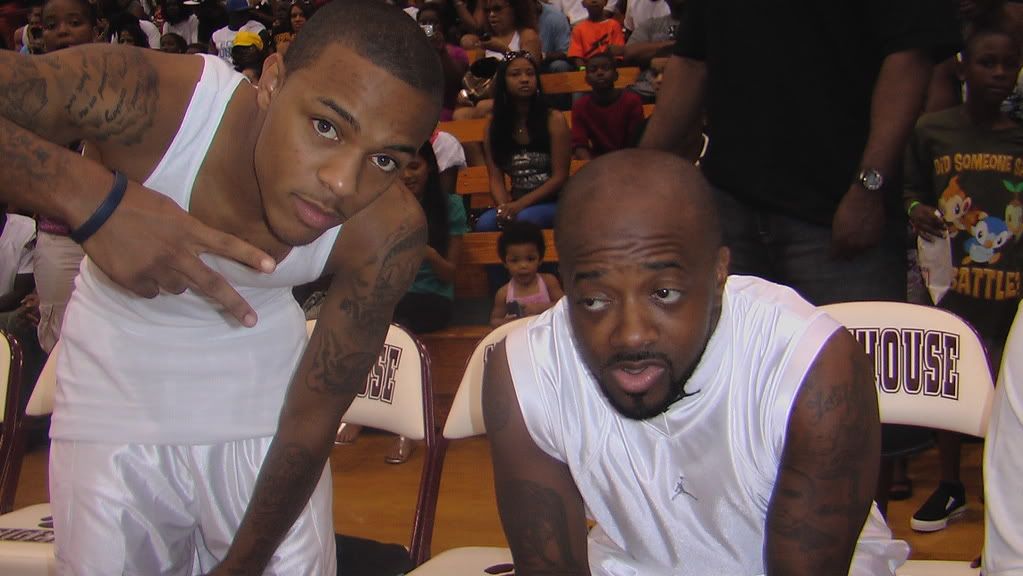 Bow Wow and Jermaine Dupri before tip off. God knows what JD is staring at…..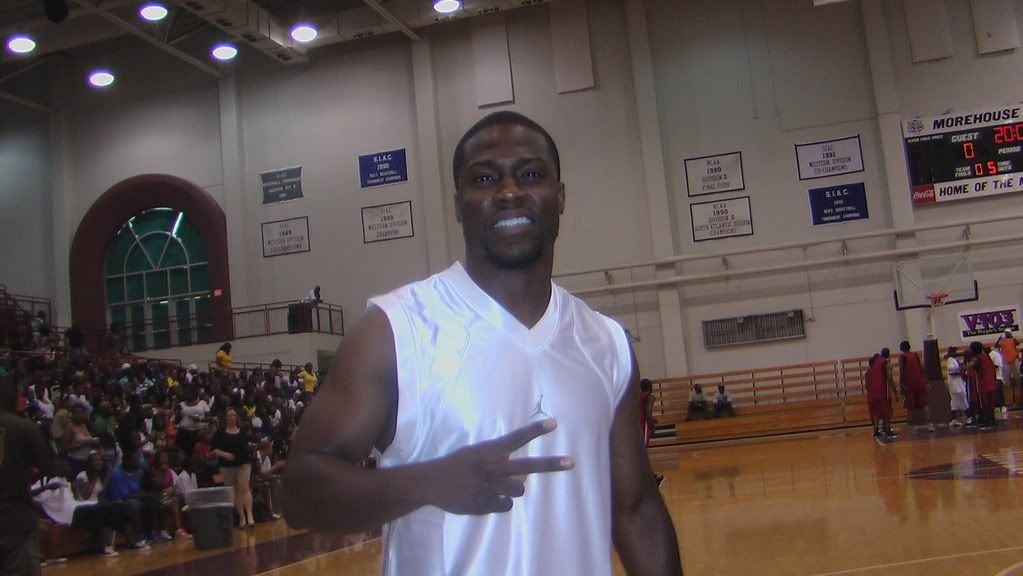 Funny man, Kevin Hart before entertaining the crowd at JD's Celebrity All-Star Game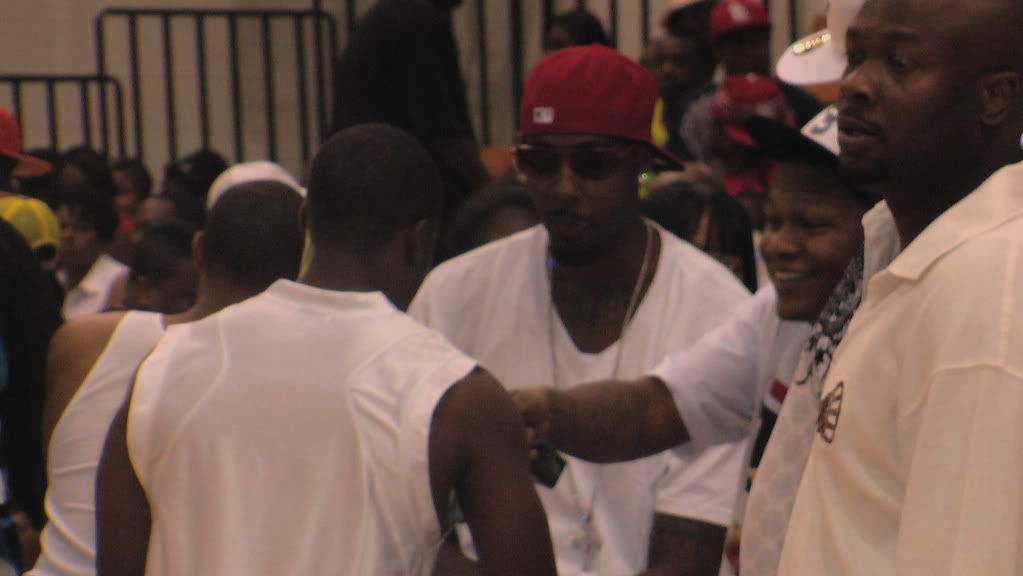 Derrty Entertainment's All-Star coach and Chicago Bull, Larry Huges, circles up with some of the So So Def All-Stars.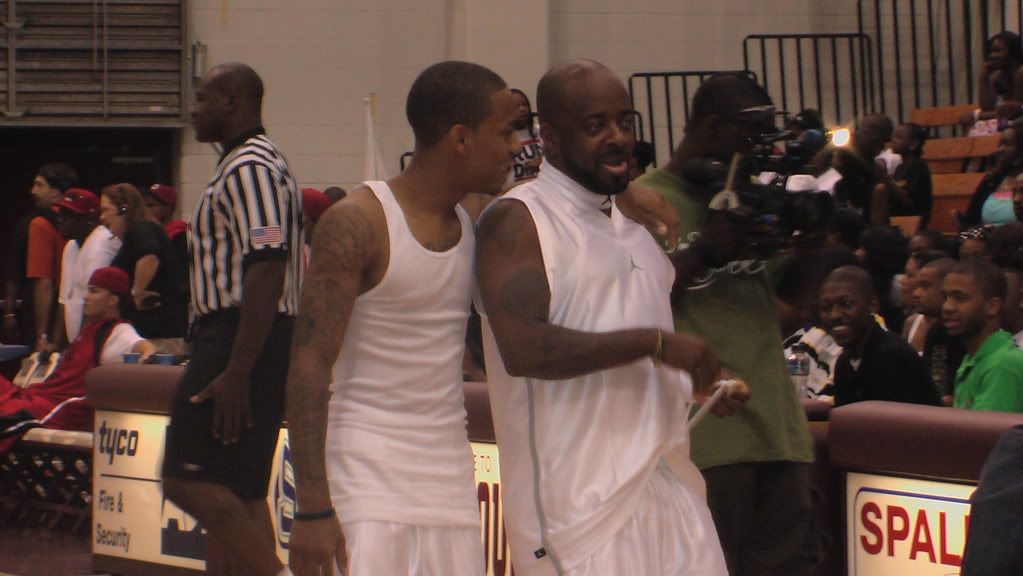 Just like old times, Bow Wow and JD chopping it up during the game.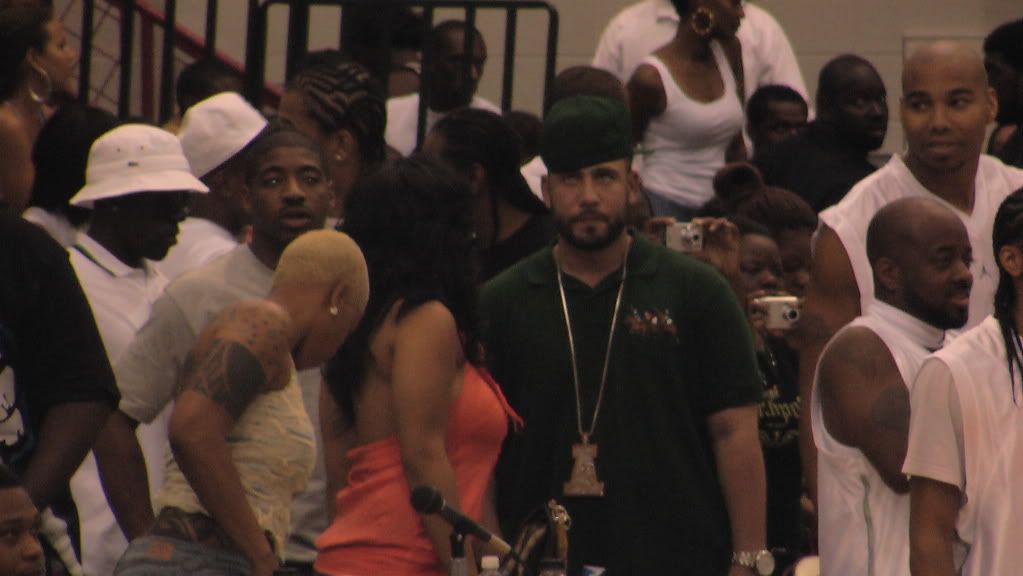 Mr. Gangsta Grillz himself, DJ Drama.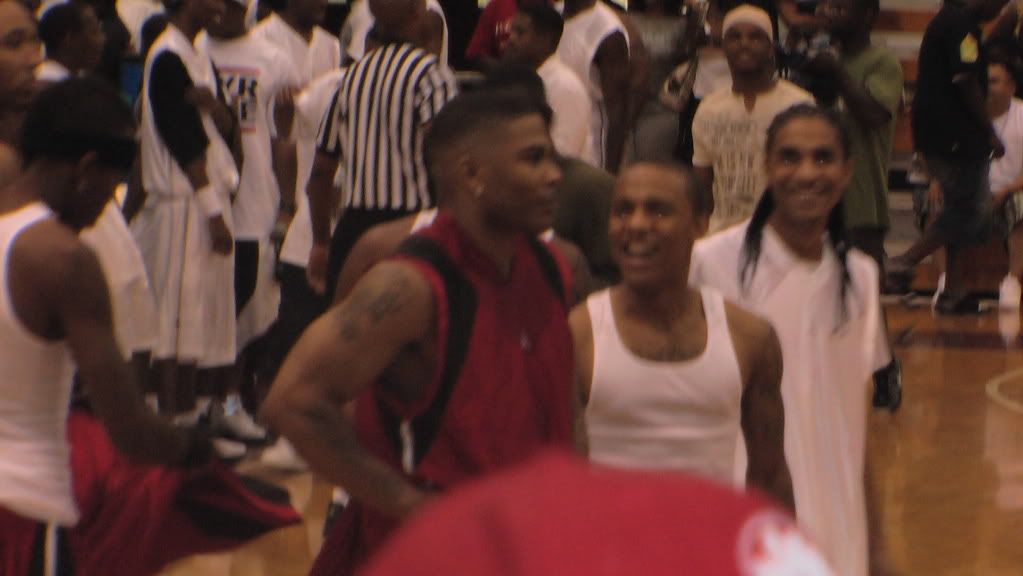 Bow Wow talking some serious ish in Nelly's ear during the game.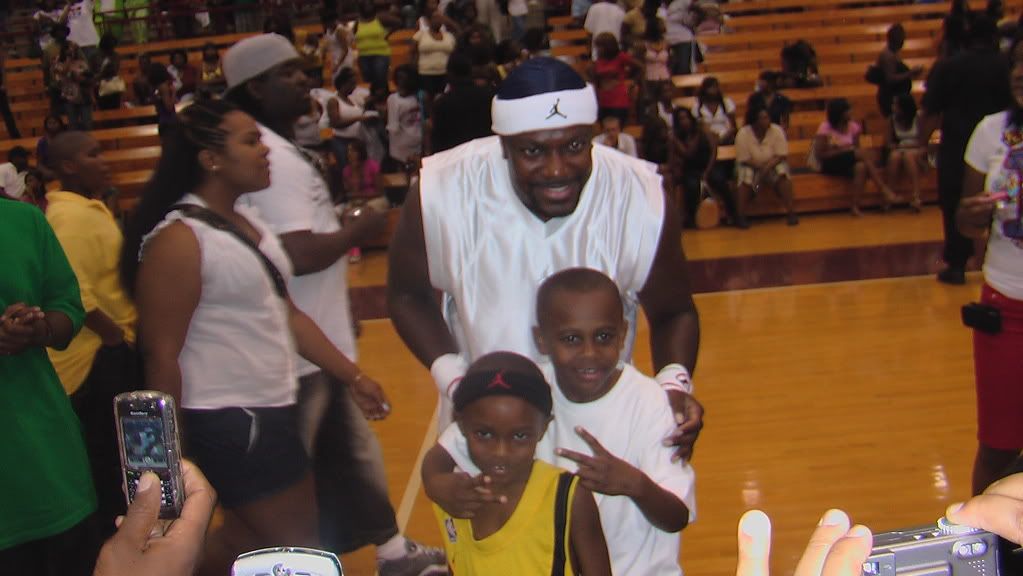 Chris Tucker loves the kids…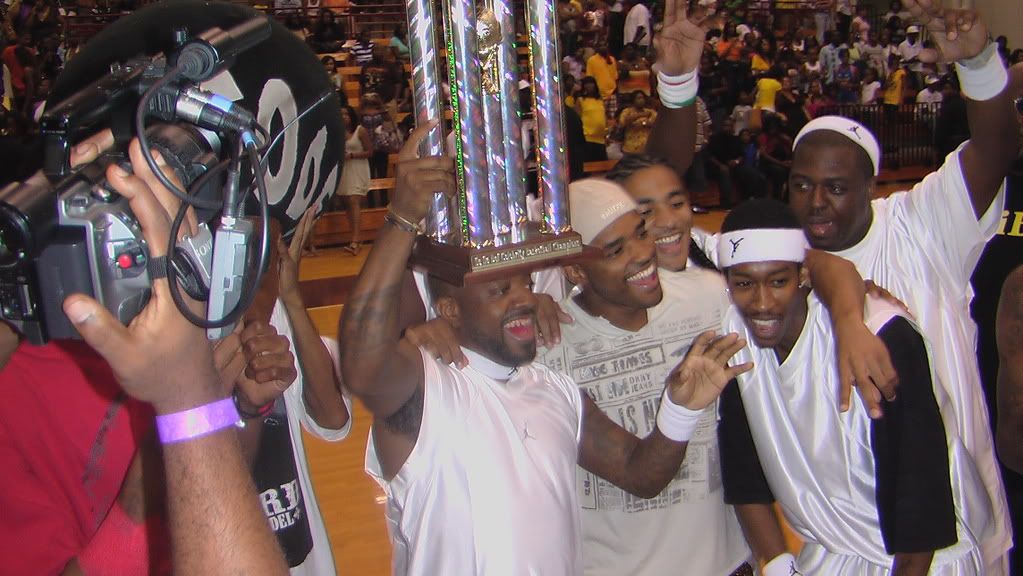 JD and the So So Def All-Stars celebrate their win.

Kevin Hart takes his victory speech to a completely different level.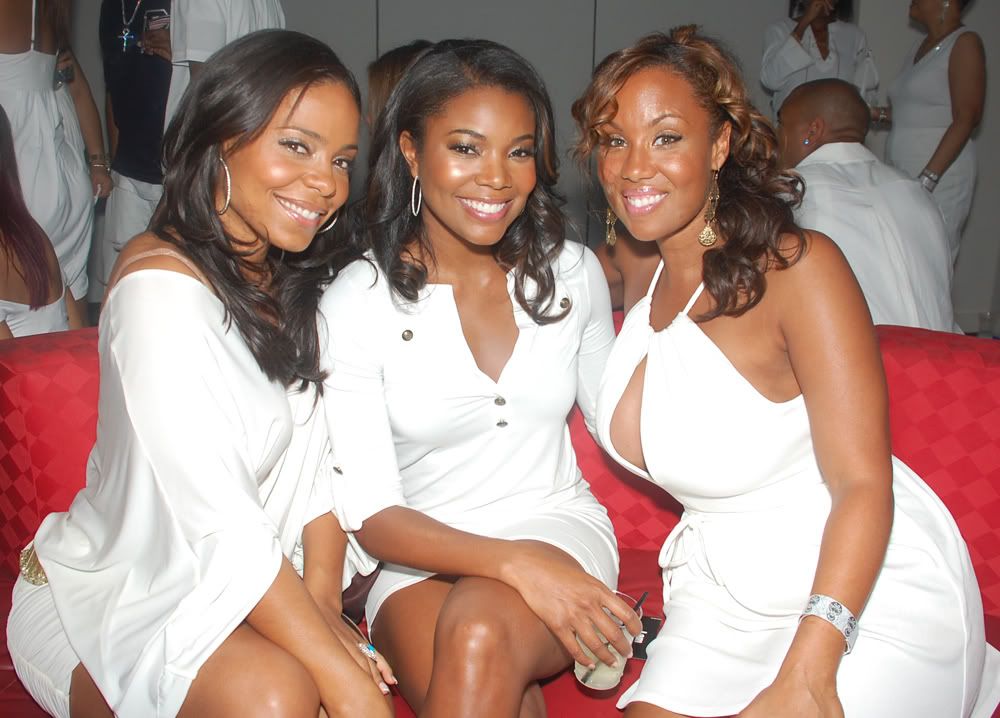 Ahhhh, The All White Affair. Sanaa Lathan, Gabrielle Union and friend (Photo Credit: Nigel D)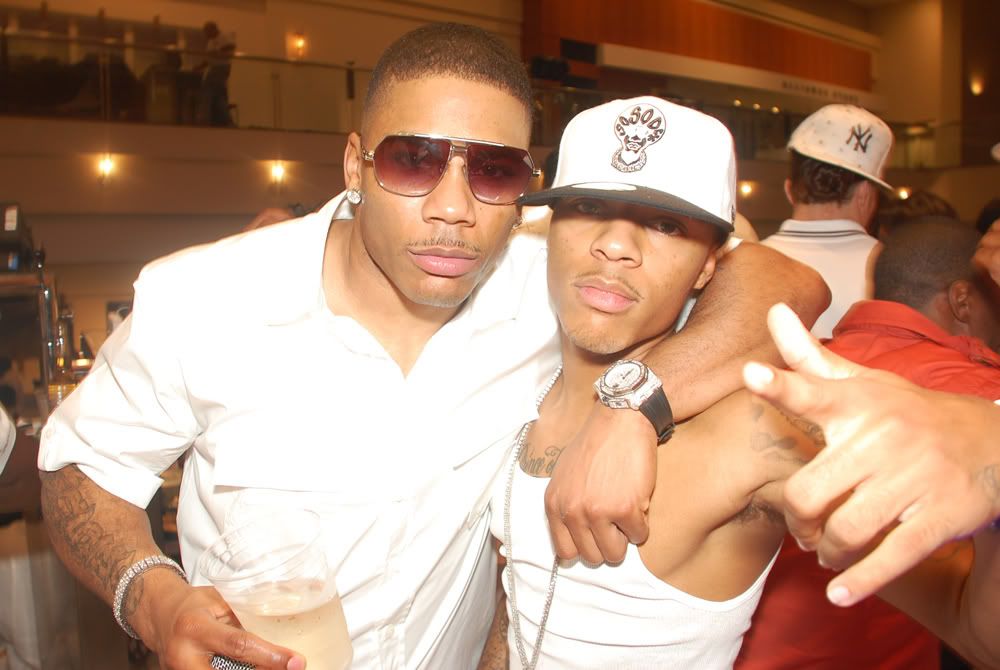 Nelly and Bow Wow flick it up at The All-White Affair…(Photo Credit: Nigel D)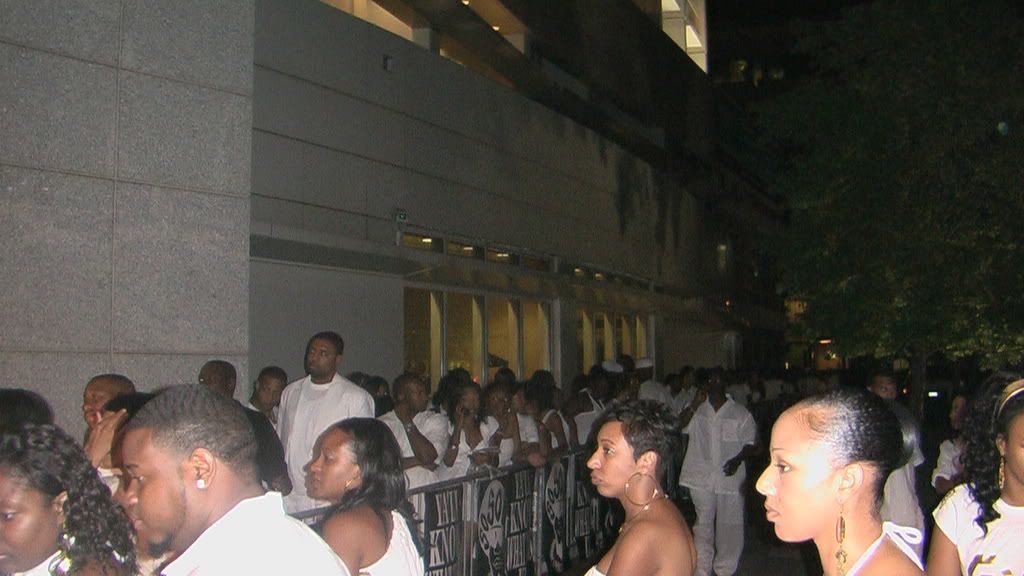 Crazy. All of whom were online for JD's All White Affair!

Lil Jon being escorted inside the party….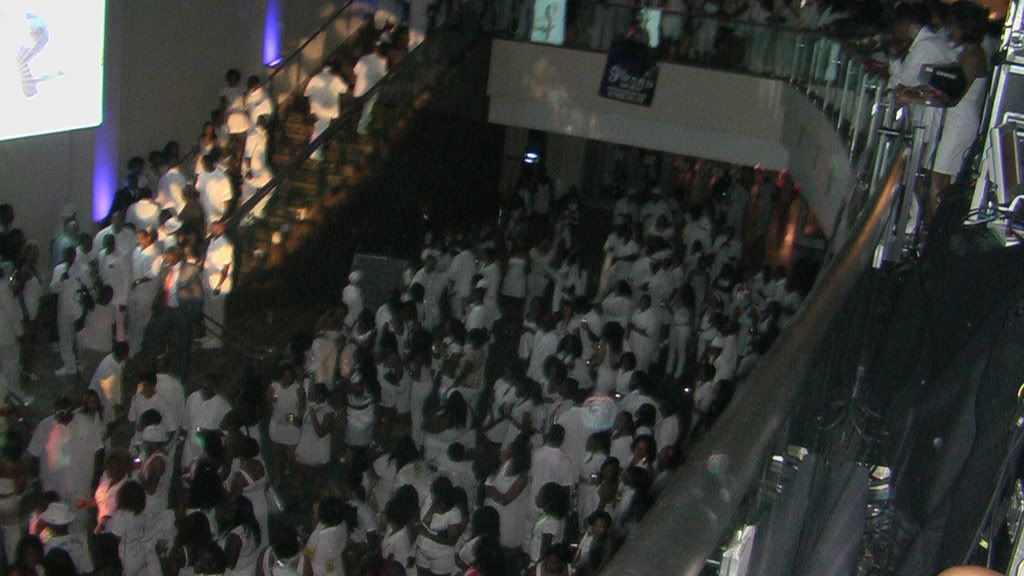 The scene inside the Woodruff Art Center….

Chingy heading inside the All White Affair….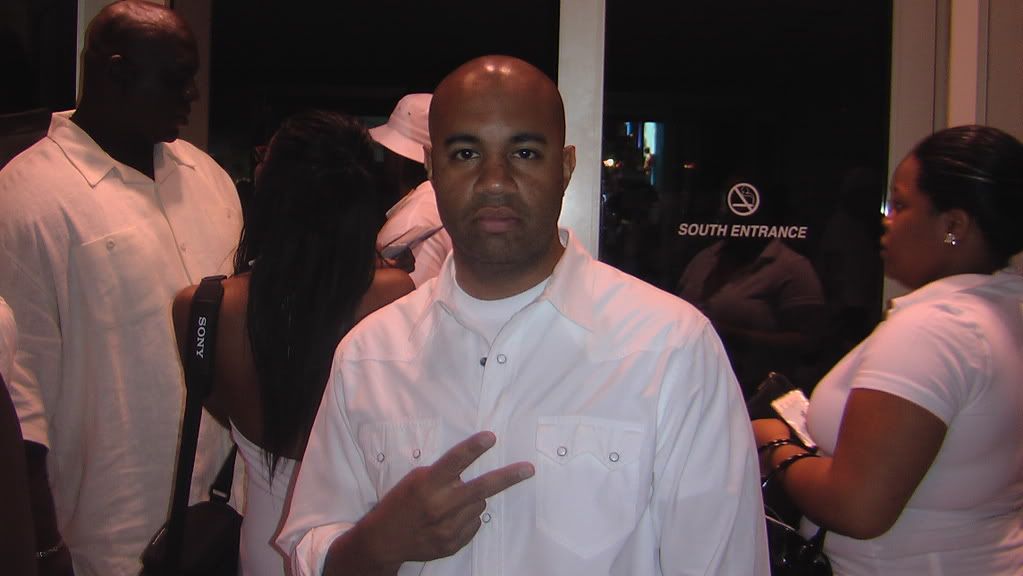 Def Jam's, Lenny S was also at The White Affair….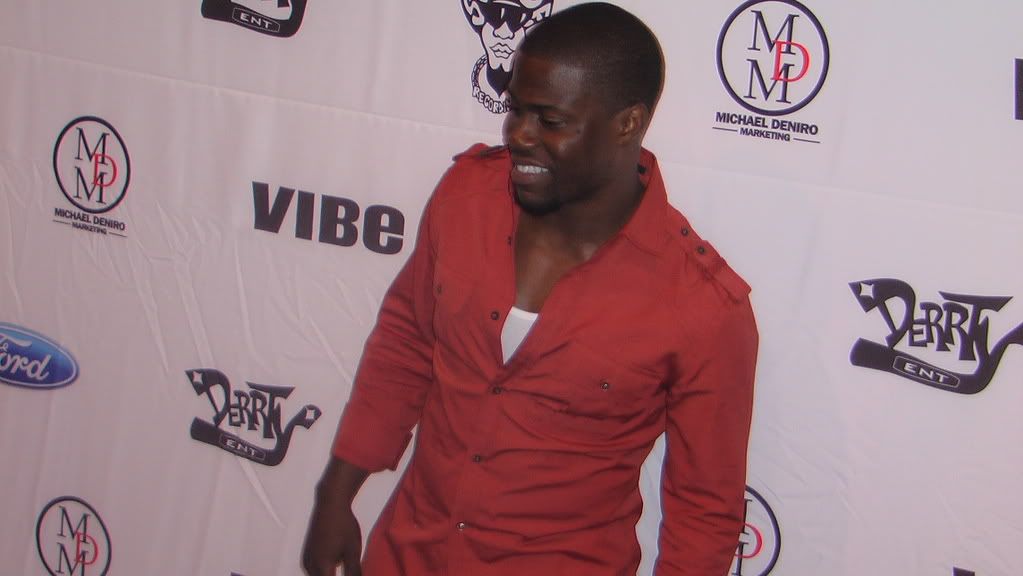 No words….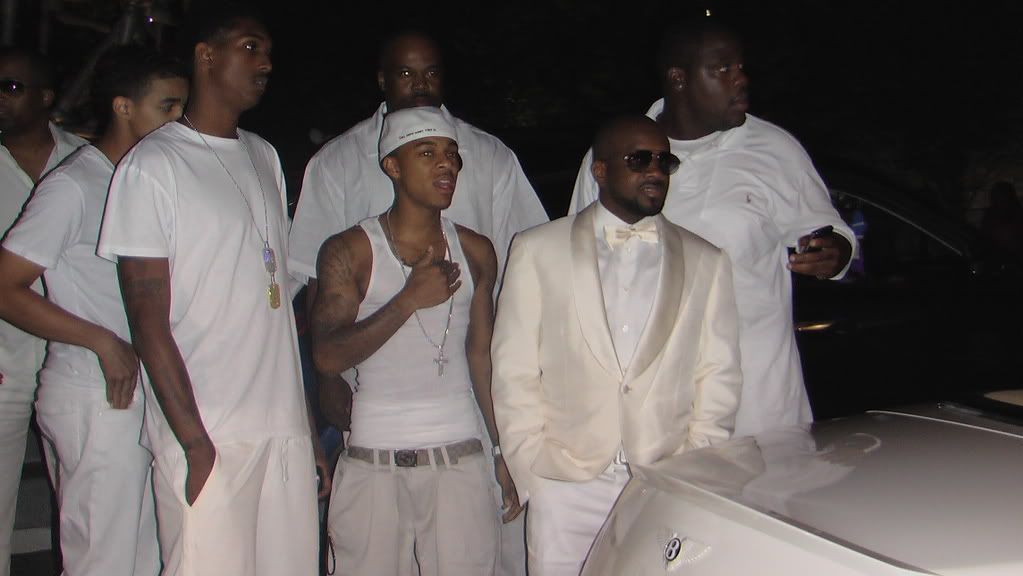 JD, Bow Wow and the boys get ready to head inside….

Trey Songz hit the read carpet sans his trademark cornrows….

Chris Tucker thought he was slick trying to slide through the side door….

Bow Wow before heading inside….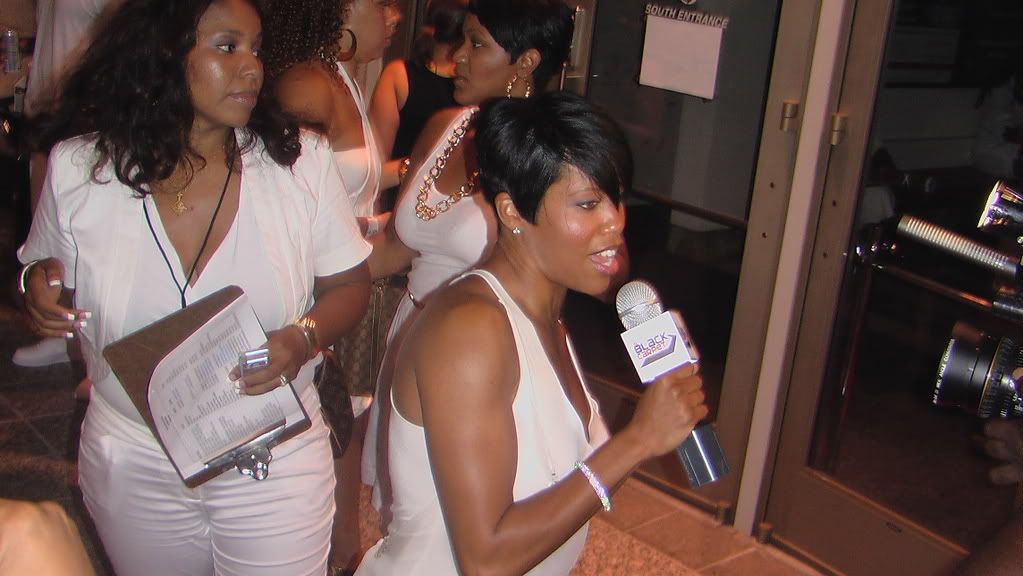 Regina King chopping it with BET's, Black Carpet…

JD strolling in fashionably late to his All Whte Affair..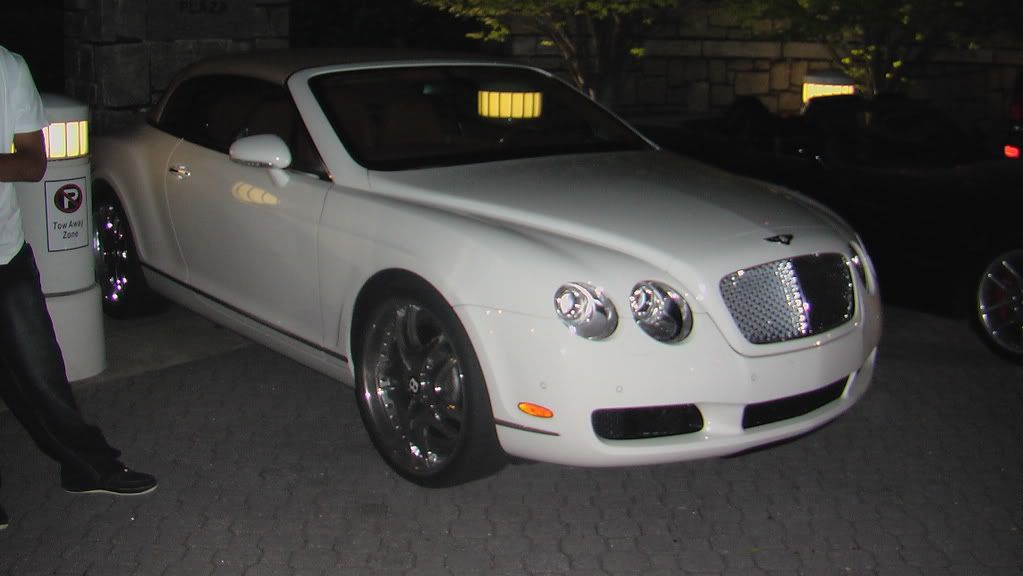 JD hopped out of this…..

And Bow Wow hopped out of this one…..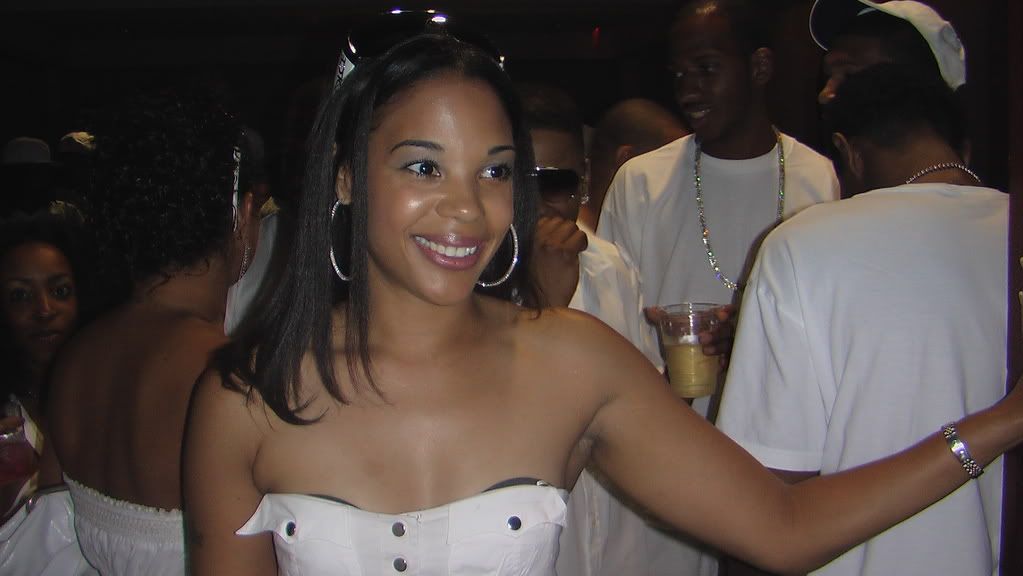 Adorable…..

Drop top Rolls Royce sitting PRETTY…..

So So Def….yep, We Know What It Iz…..