On Location (Sort of): LudaDay Weekend
September 3rd, 2008
Ludacris takes over Atlanta, GA for Labor Day, check out the pics!
So I'm counting down the minutes until my born day (September 3) and I get two emails (Good looks, Tank) filled with pictures from Luda's "LudaDay Weekend" extravaganza. Though the kid couldn't touchdown on the southern soil of ATL, I did manage to score some exclusive flicks from the Softball Game which included appearances from Michael Jordan, Charles Oakley, Jermaine Dupri, James Pose and Lawernce Taylor.
The other set of flicks derive from Luda's "Splash WaterFalls" private pool party.  Brian M. Cox, Ludacris, Terrence J, Sean Garret, Tracey McGrady and the cast of College Hill: Atlanta stop by to partake in the private festivities. . Like always, flicks provided below!
Sincerely
Low "Yep, LowKey is GRINDING on his born day" Key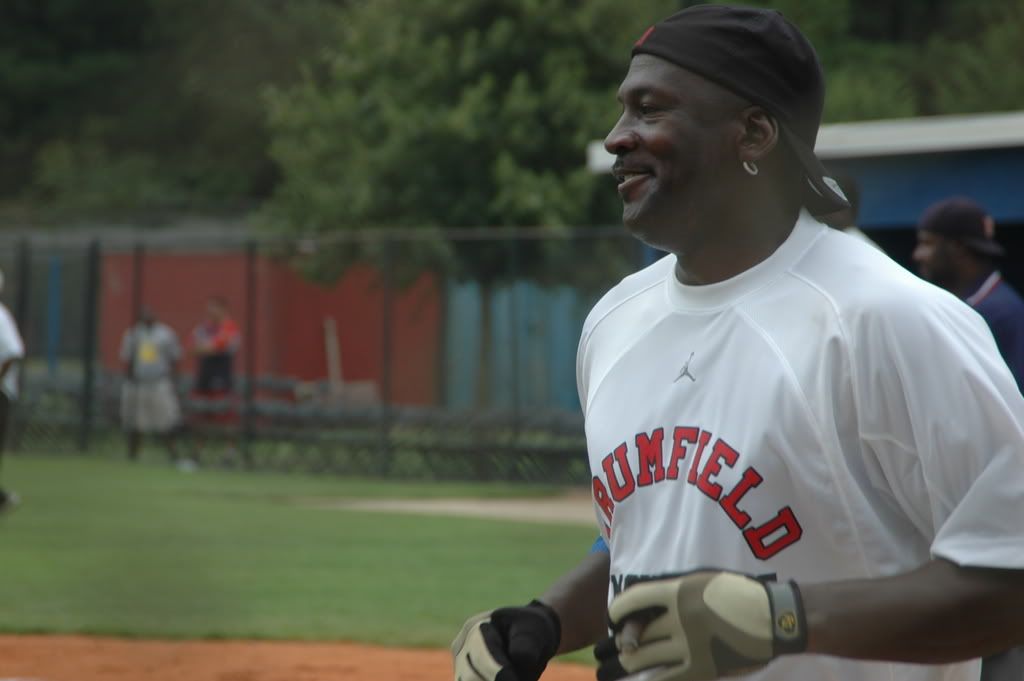 MJ rounding the bases….
Both teams from Luda's celebrity Softball Game pose for the cameras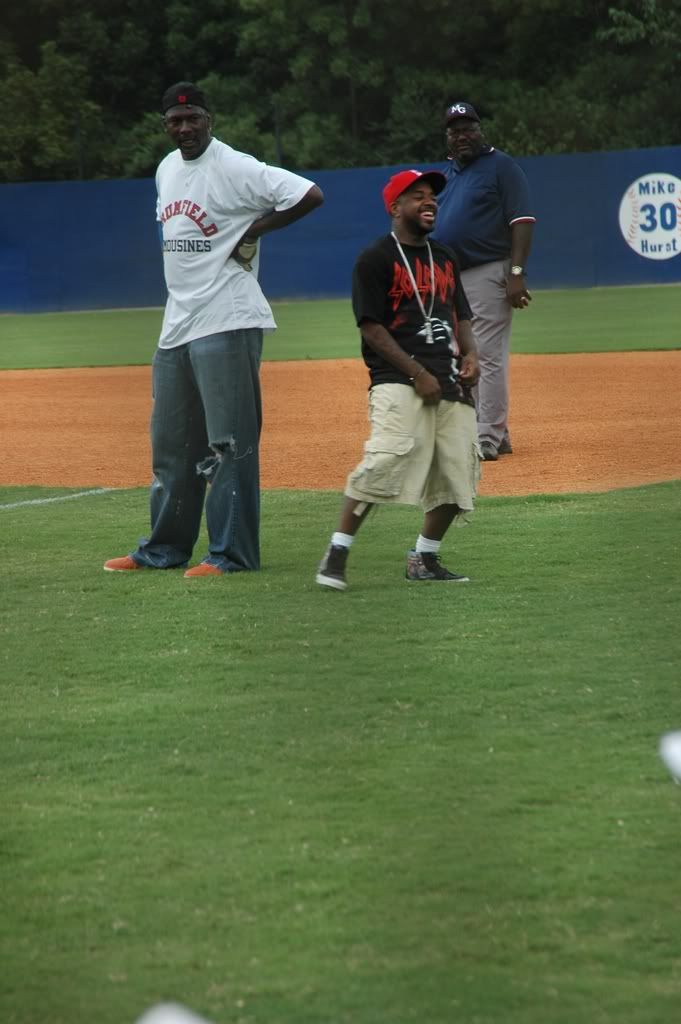 MJ and JD share a laugh during the game….
MJ giving the refs a hard time during Luda's Celebrity Softball Game….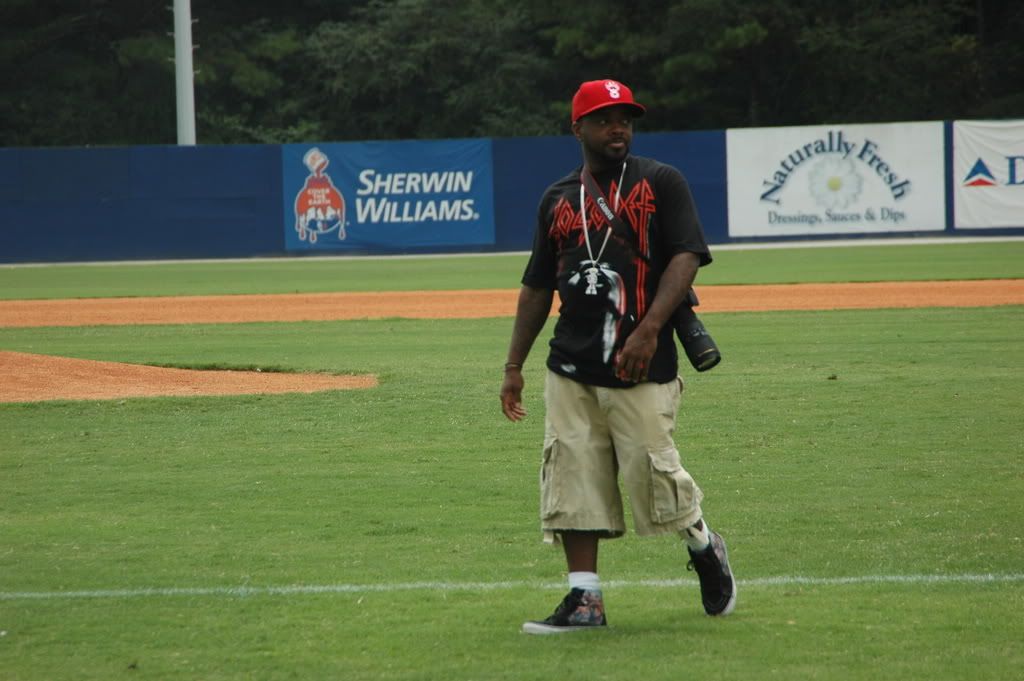 Jermaine Dupri looking for that perfect picture to capture…..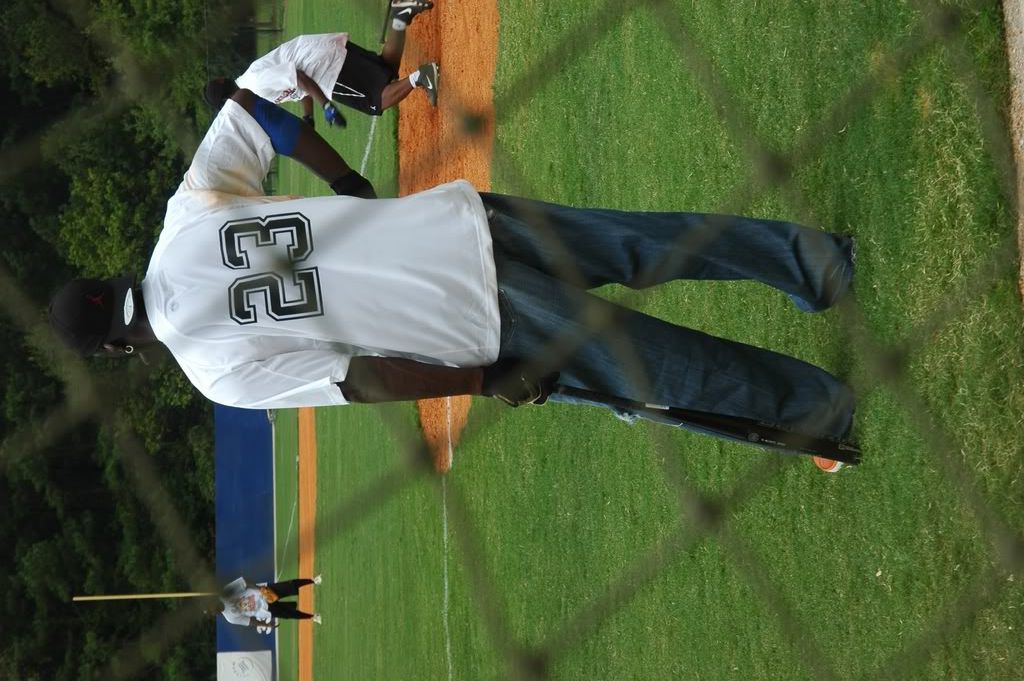 Still the Greatest of All Time…..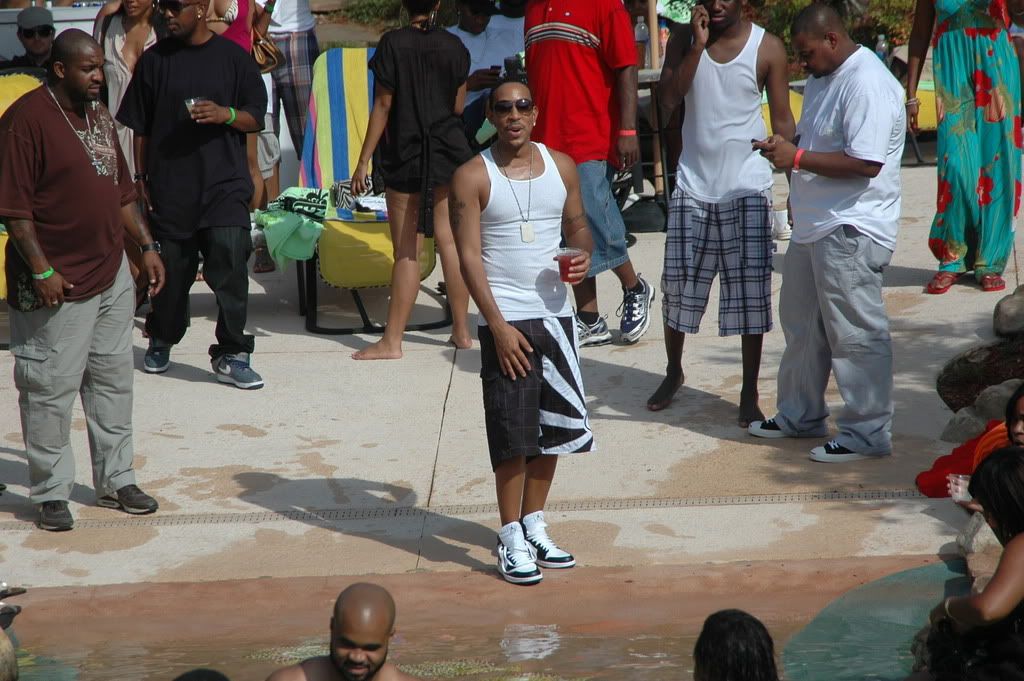 Ludacris is the center of attention at his private pool party…..
106 & Park's Terrence J and his right hand man, Fred, arrive at Luda's private pool party…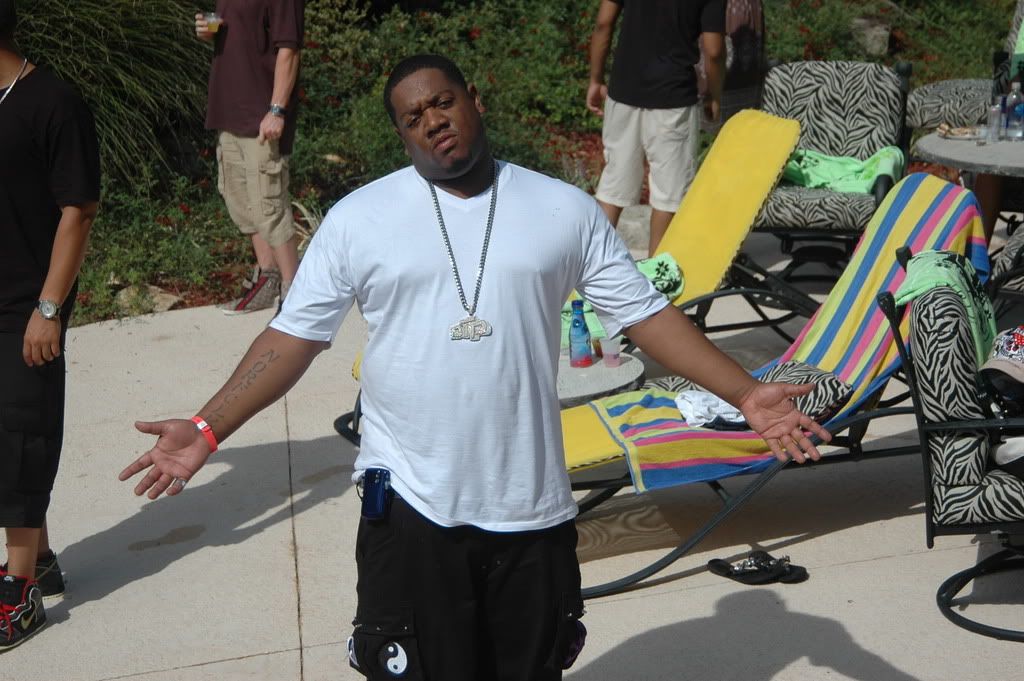 DTP artist, Brolic D, enjoys the sun during Luda's private pool party…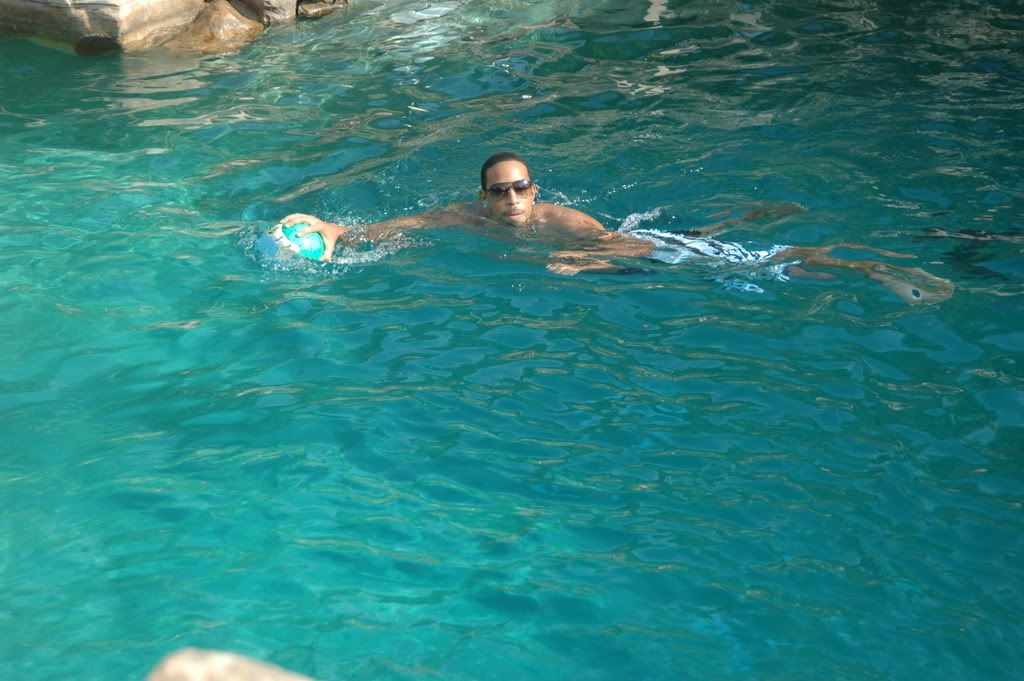 Luda takes a minute to cool off…..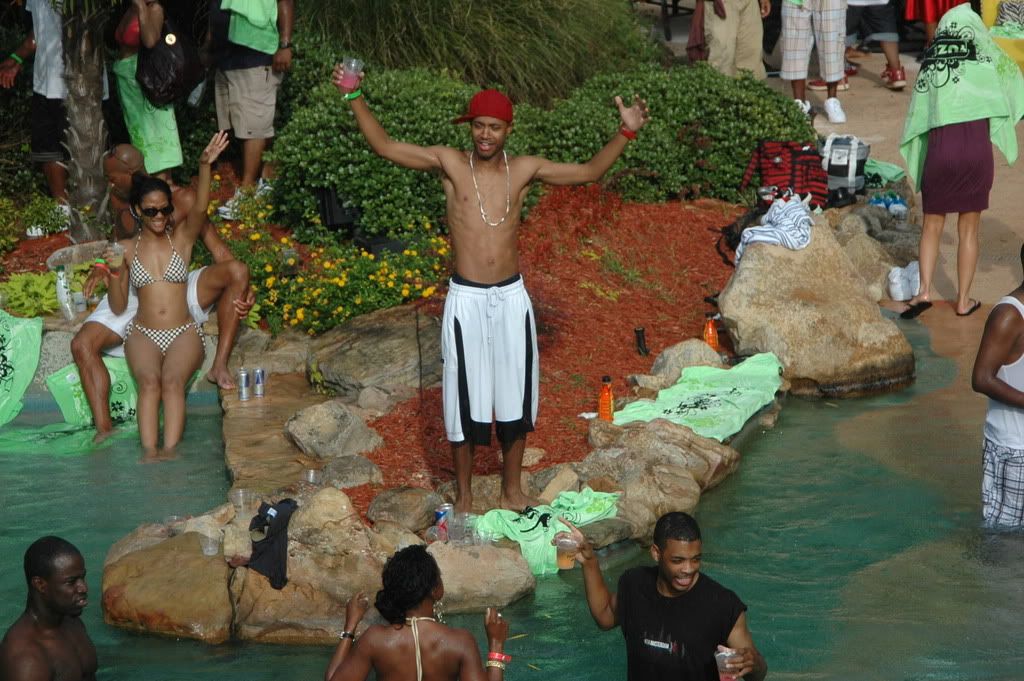 Terrence J is the Life of the Party during Luda's private pool affair…..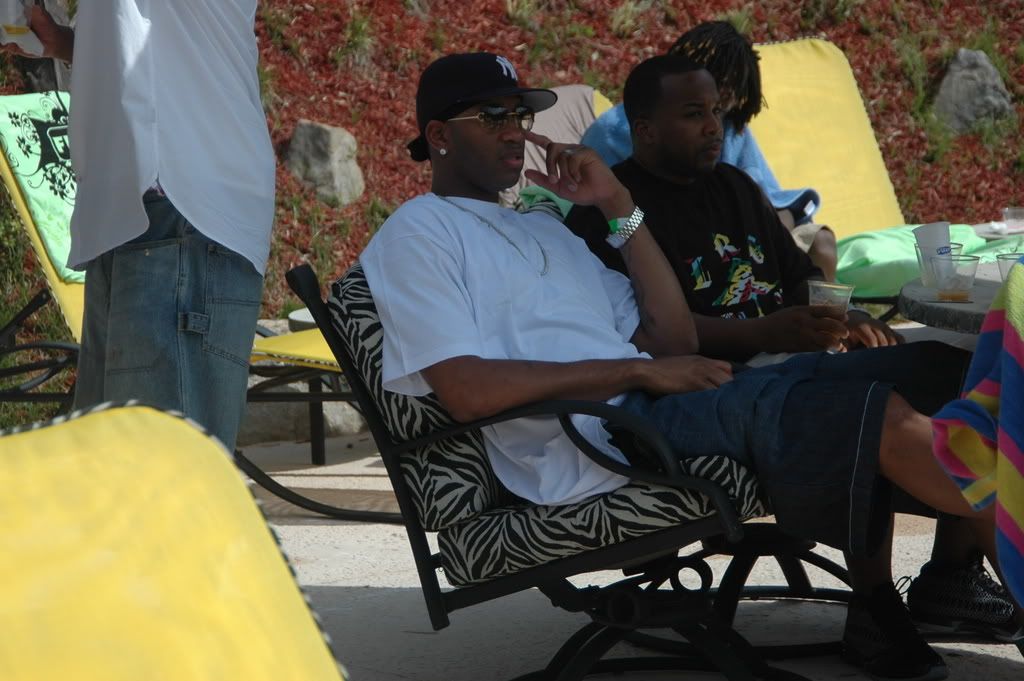 Tracy McGrady kept cool in the shade……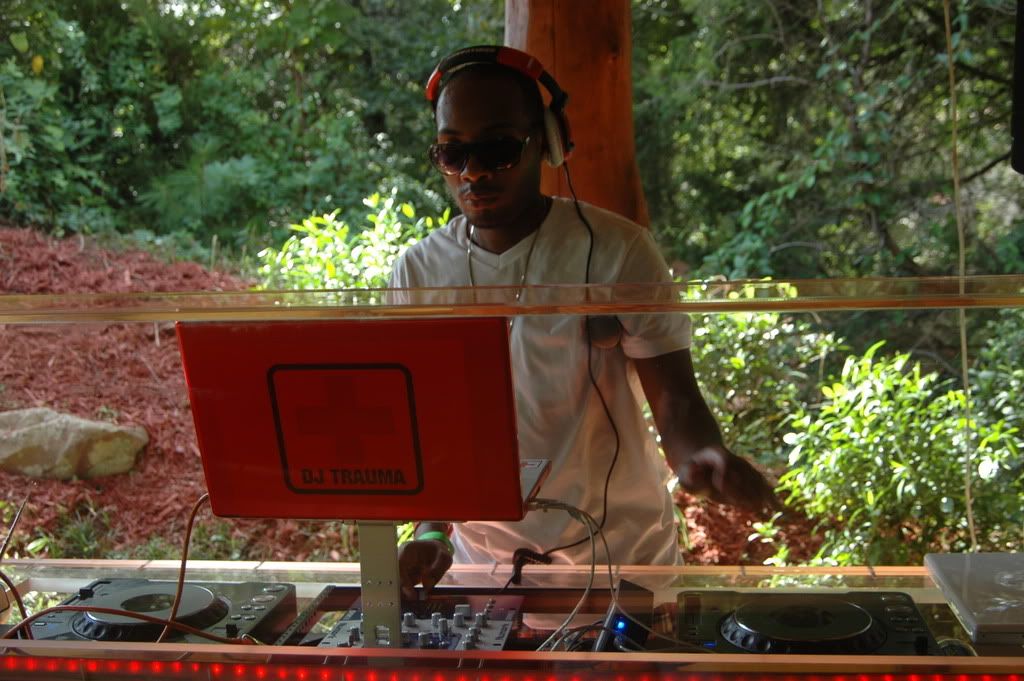 DJ Trauma provided the sounds for Luda's private affair…..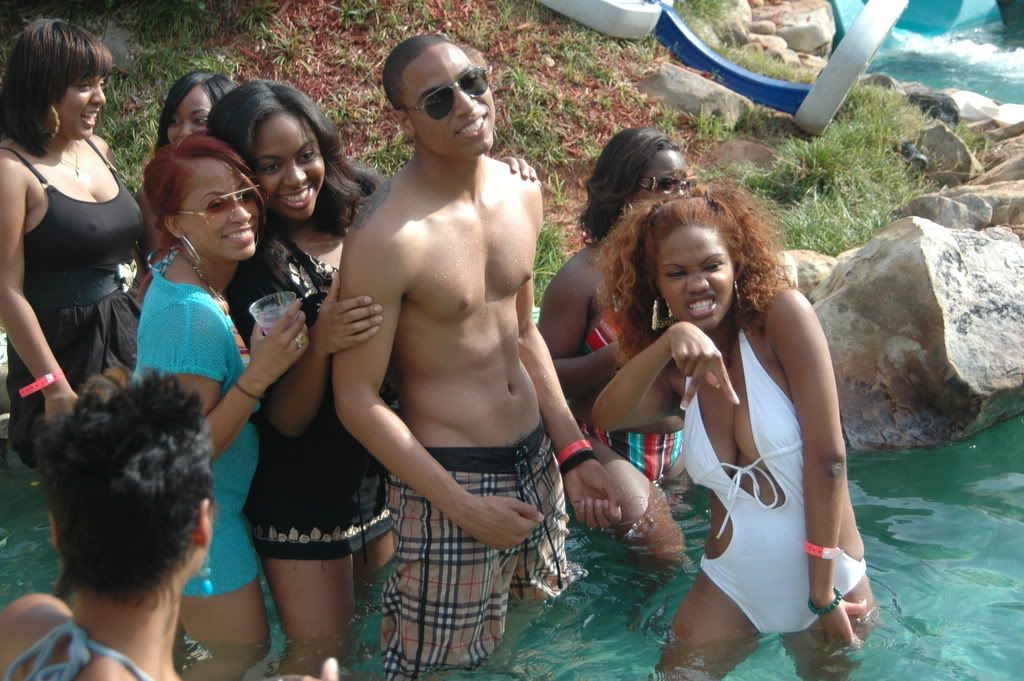 The cast of College Hill: Atlanta also got in on the fun….
Two of R&B's most prolific songwriters, Brian M. Cox (L) and Sean Garrett (R), stopped by to show Luda some support…..