On Location: VIBE's 15th Anniversary Bash
August 13th, 2008

Guess who turned "15″ last night? Come in and check it out!
I honestly can't put into words on how much FUN I had last night at Vibe's 15th Anniversary celebration last night at The Cathedral. Is it fair to say that Vibe, thus far, probably gives the BEST functions…can I go that far? Oh well, I just did. Everyone who's anyone came out to help Danyel Smith and her illustrious Vibe personnel celebrate their 15th anniversary, and boy do I mean EVERYONE.
The red carpet popped off just as I arrived, but since I don't like taking pictures with my small apparatus, the homey Big D came through and captured everything and anything moving. After the red carpet finished up (told you I'd take care you Nakia), I dipped inside and that's when the REAL fun commenced.
Alcoholic consumption was; of course, open so I snagged me a nice beverage and diddy bopped around the venue like I was a 7 year old at Toys R' Us (Posting on the wall and mean mugging all night is so lame). I ran into Elliot Wilson, former EIC for XXL Magazine, as well as husband to Danyel Smith, discussed Hov's "Dope Boy Fresh (Jockin Jay-Z)" and how he doesn't authorize the flow. After some playful banter with Yellow Ni**a, I made my rounds and saw a couple of the usual suspects (who shall remain nameless, lol).
The Retro Kidz, who at the beginning of the night I loathed, were in the middle of the dance floor, you know, doing their "retro thing", but as soon as Dougie Fresh hit the stage, it allllllllllllll made sense. I felt like I was back in grade school with my crooked ass high top fade, lol (ahhh, memories). Dougie did it man, HE REALLY DID IT! If you weren't there to witness the show he put on, well, kick yourself in the rear….RIGHT NOW! Towards the end of Dougie's set, The Retro Kidz hopped on stage and once again, did their "retro thing". Impressed to say the least, Dougie and The Retro Kidz handled their B.I.
I ran into the big homey Shaheem Reid from MTV.Com and chopped it up with him for a minute. After consuming a couple more alcoholic beverages, DJ Alamo and I (Brand Nubian's DJ) chopped it up for a second (homey swears he can beat me in ball, lol) . To my total surprise, Swizz hits the stage and brings out the King of the South to shut things down. Yikes, Brand Nubian, how could I forget, tore that ish down too (Sheesh, I need to "Slow Down"…get it? No, dah well!)
Scroll down for pictures, pictures and MORE PICTURES!
Oh, and to see T.I. and Swizz Beatz tear down the stage, head over HERE…….
Sincerely
Low "Should've saw me, Should've seen me" Key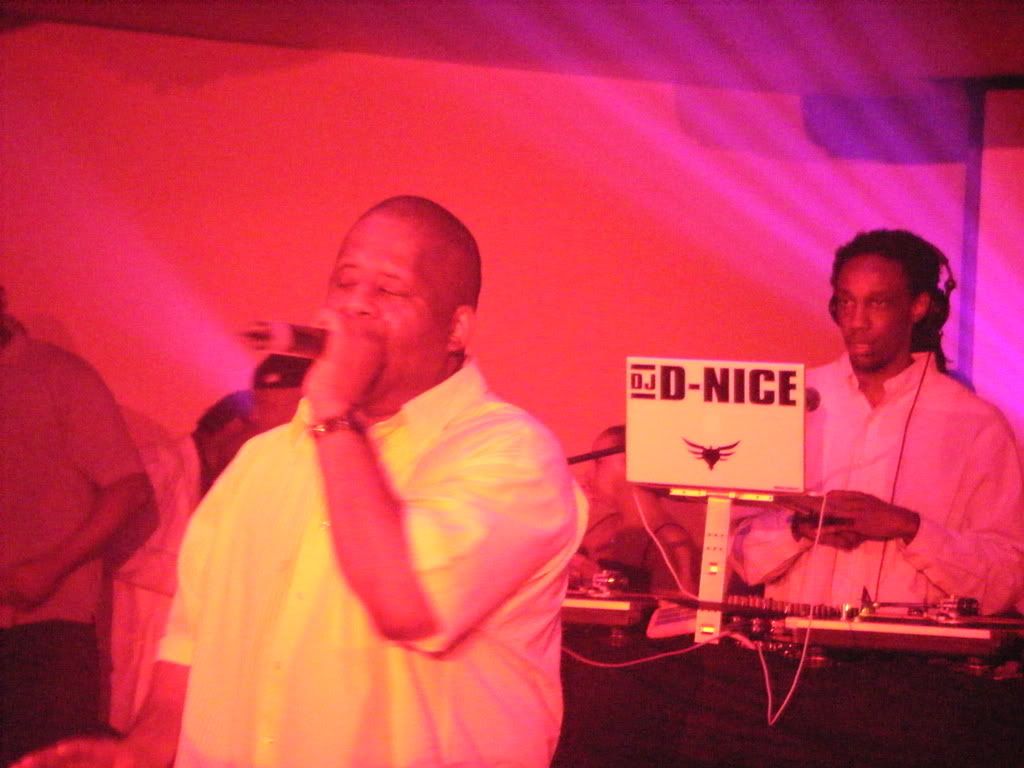 Brand Nubian's, Sadat X getting busy on the MIC!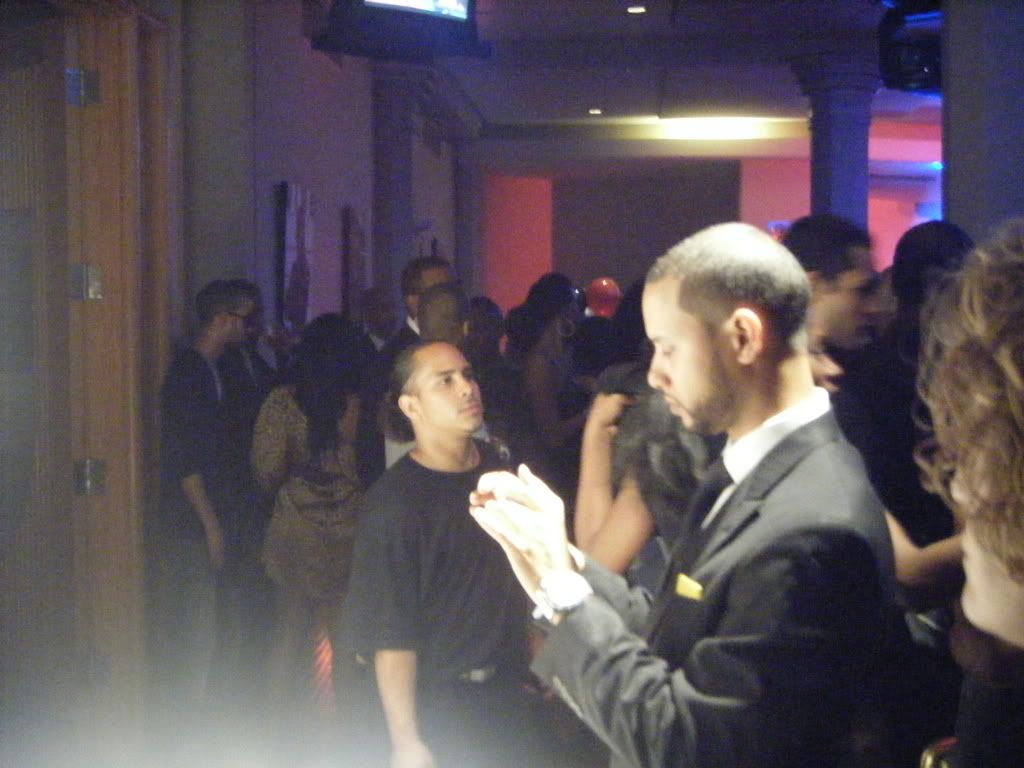 Little X taking a picture of the BDay cake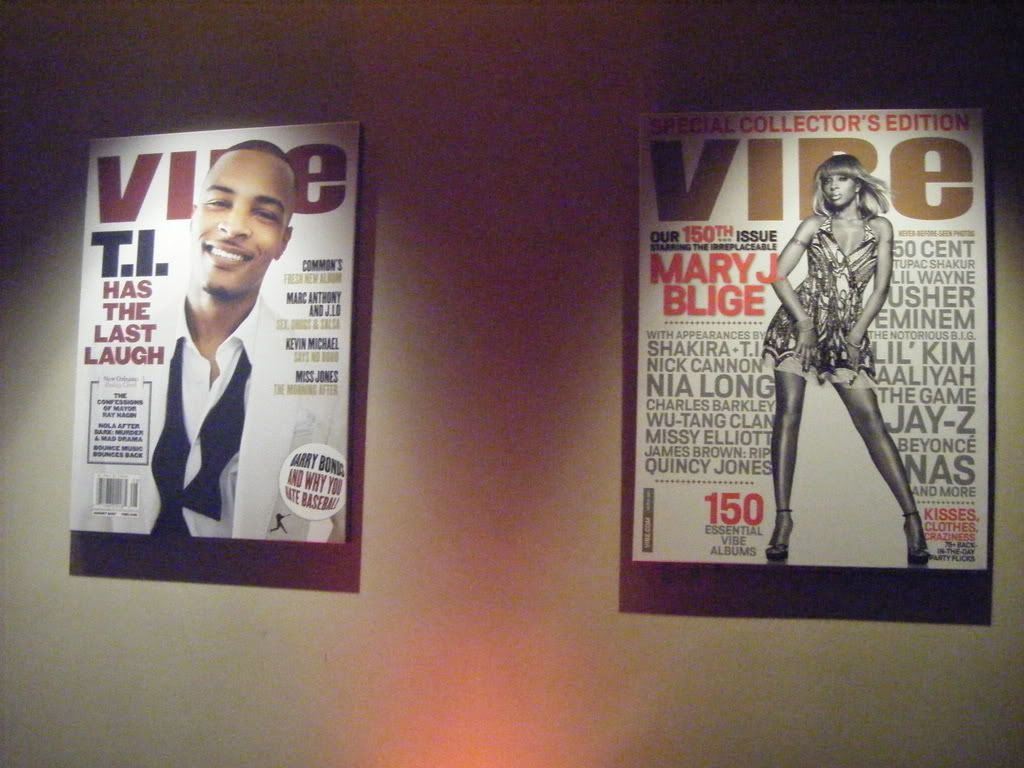 Some of VIBE's best issues…..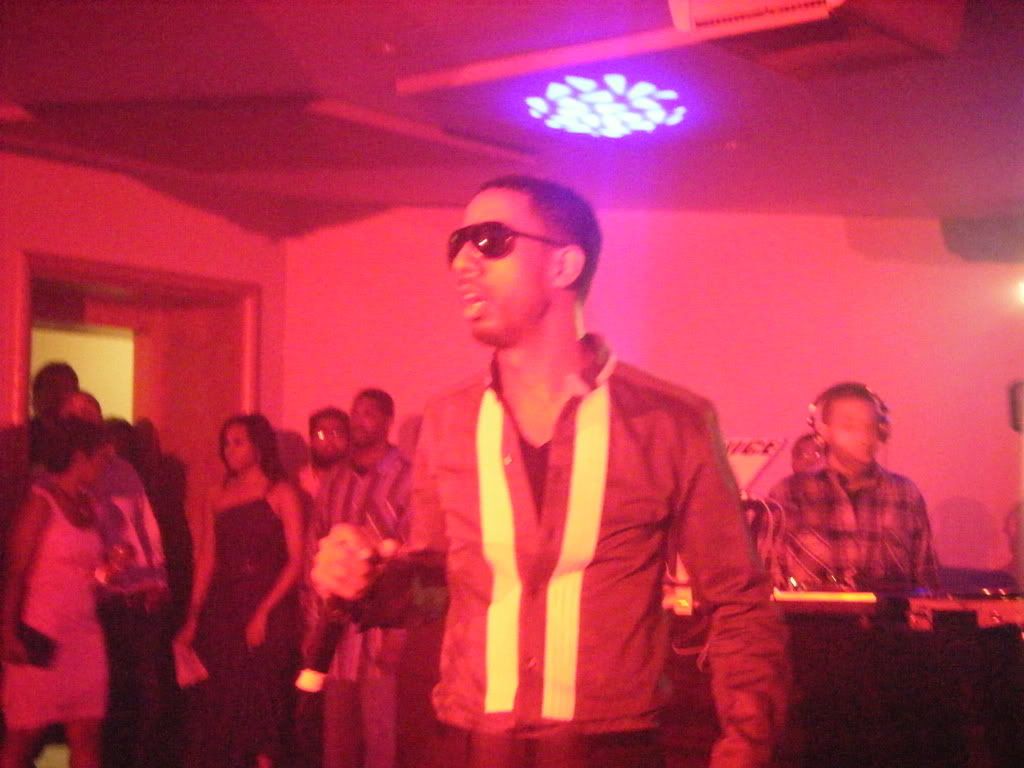 You know Ryan Leslie tore that ish down…..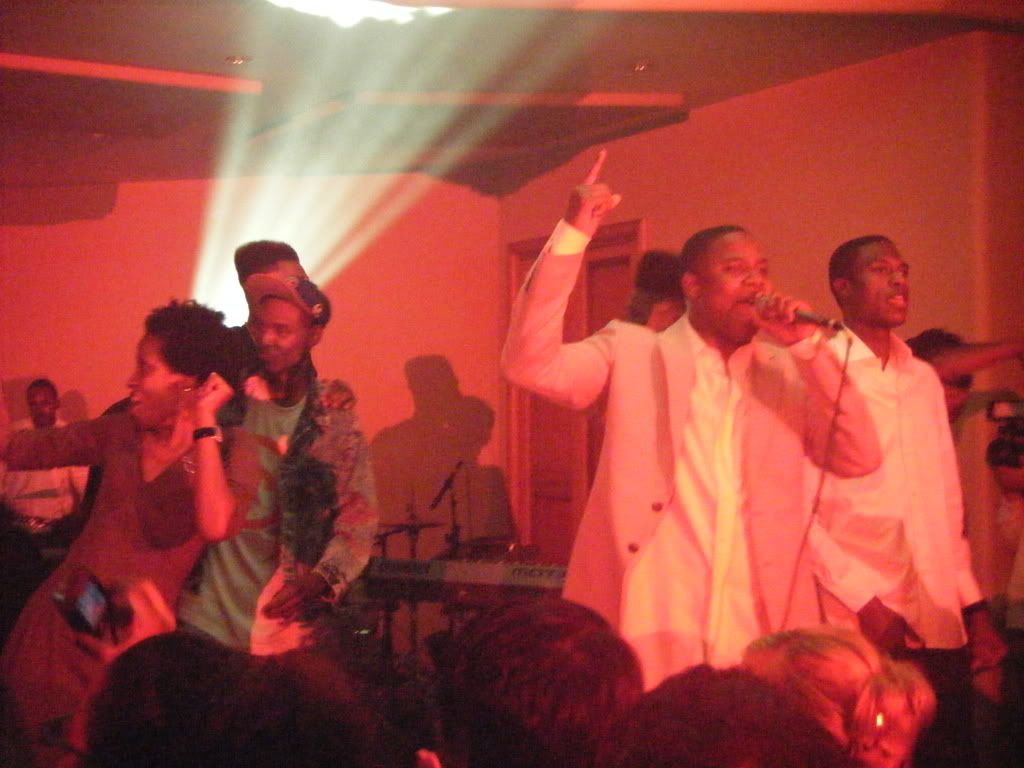 Looks like Dougie Fresh enjoyed himself…..

The Retro Kidz had a BALL on stage with Dougie Fresh…

Alesha Renee took care of the hosting duties…..

Swizz Beatz hopped on stage and basically, TORE IT DOWN!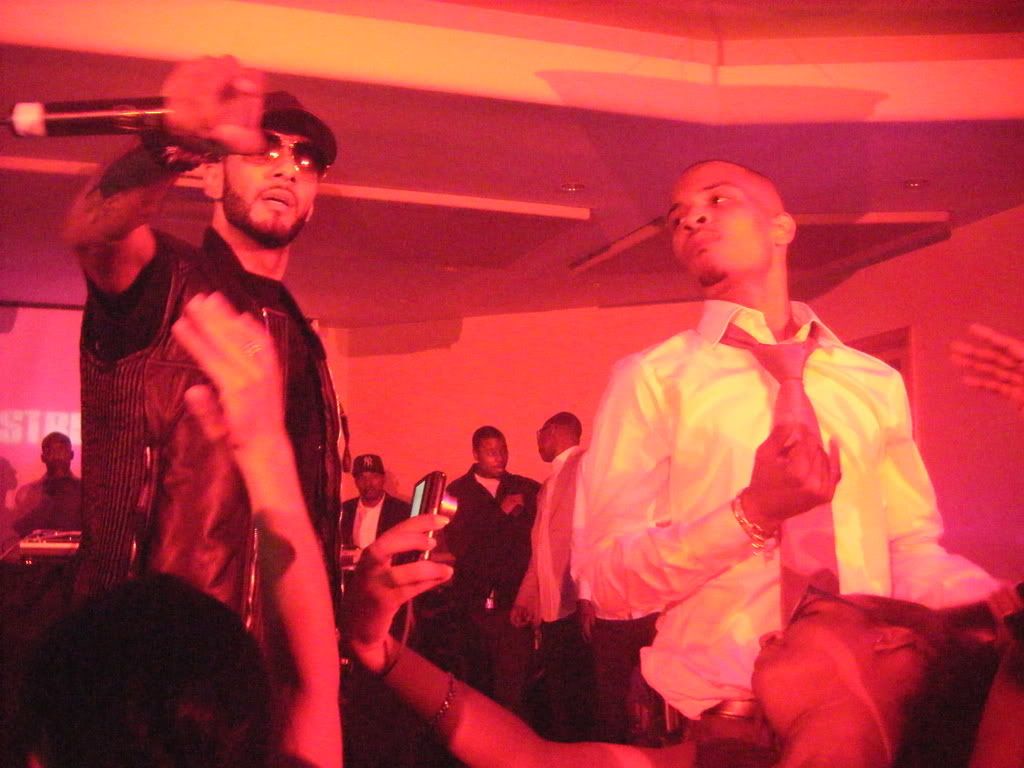 He even brought the big homey, T.I. along with him….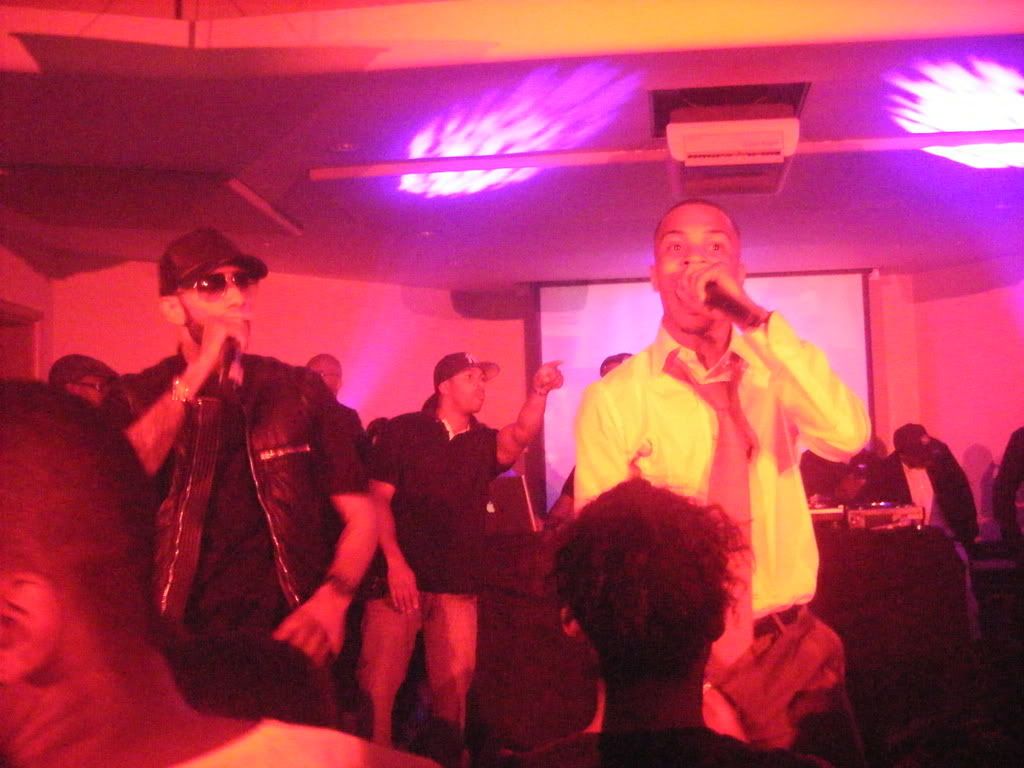 Even homey in the background could see how amped T.I. was…..

Danyel Smith thanking all of Vibe's supporters…….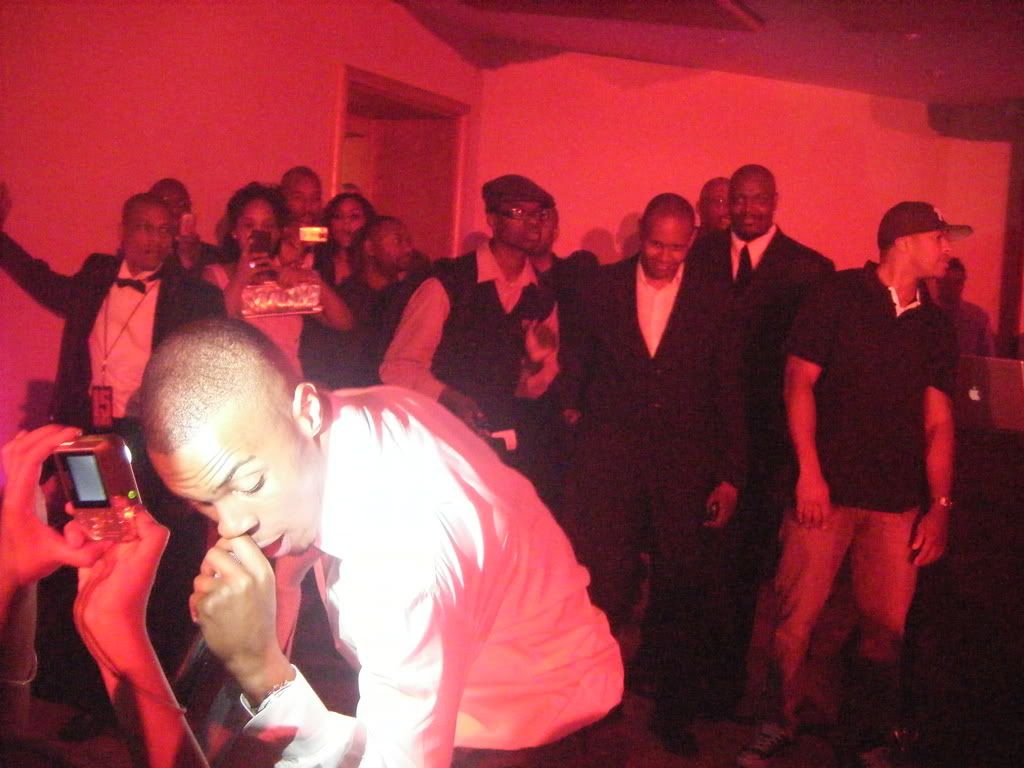 Pretty dope pic, huh?