Question of the Day: Ciara Or Beyonce
December 28th, 2008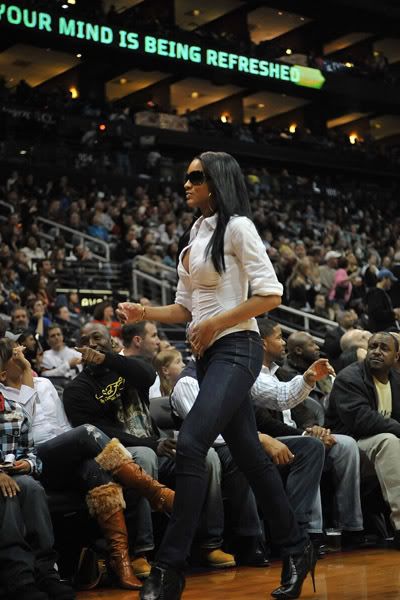 Well what do we have here…… I swear, I'm not trying to peg this as a rivalry, but I wouldn't be doing my job if I didn't deliver this post as a question of the day. Over the past 2 weeks, CiCi has been increasing her relevant meter by the day. The release of her album artwork hit the internets a couple weeks ago and chunks of her "Fantasy Ride" mixtape are slowly leaking out, which might I add, are causing quite a stir in the blogsphere.
So, today, the next offering from Ciara's, Fantasy Ride mixtape hit the masses and I must say, I'm pretty surprised she tackled this track. Though she did follow the same flow as Beyonce, she sounds a bit more free on her verses; sort of like she didn't give a flying fudge what people thought about her effort.
I'm going to cease on anymore commentary because I'm DYING to see who you guys think did better over the Bangladesh soundscape. So, "Who does "Diva" its TRUE justice; Ciara or Beyonce????
Sincerely
Low "Stop side eyeing me, I didn't make Ciara cover Beyonce's track….she did it on her own" Key