Quincy Jones To Assemble Hip Hop/R&B Compliation….
September 25th, 2008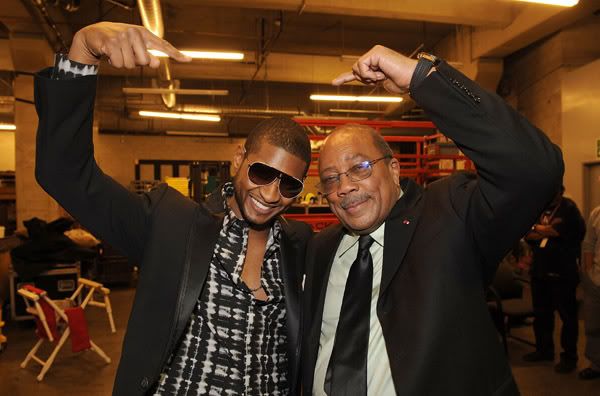 Quincy Jones is back in action! 
Music mastermind, Quincy Jones, who's credited for assembling two of the greatest pieces of work, Michael Jackson's, Bad and Thriller Lp's, is hard at work on a new tribute/compilation/album. Logistics as to where or when the project will surface remains to be revealed. However, Usher, John Mayer, Mariah Carey have all been tapped to contribute to the set. At press time, the first collaboration confirmed is John Mayer and Usher.
Aside from putting together the new project, Quincy, however, did turn down an offer from Michael Jackson to contribute on his forthcoming Lp. Since Quincy and the King of Pop already made history several times before, he felt their collaborative synergy has come and gone. INTERESTING!
Think Quincy still has it?? If so, who do you think could help make this project spectacular and groundbreaking?
Sincerely
Low "Thriller just might be one of the GREATEST albums, EVER" Key