Real Talk with Busta Rhymes…..
September 3rd, 2008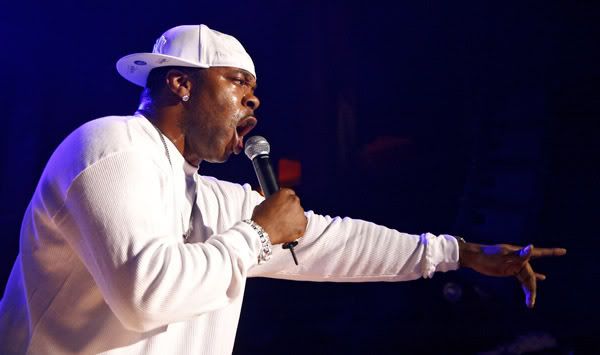 Busta Rhymes…..LowKey….Real Talk…..REAL DOPE!
Busta Rhymes doesn't hold his tounge for ANYONE, so when I called him an old school artist in the nicest of ways, he politely corrected me in the NICEST of ways as well. Since there's a huge SURGE of new artists making their mark in today's culture, some of the elder artists are sort of a pinch in regards to relevancy.
However,  good ol Bus-A-Bus (who talked about his new album, Blessed, on THIS side of town) and several otheres have found various ways to keep  busy during these trying times. Check out what Busta had to say about evolving with hip hop's newer generation…..
" I don't feel that I'm old school so I don't usually have that problem, for one. Two, I think that whoever is considered old school, has to give the new dudes material that they can't front on, today. I say that because we'll never be able to live in the past, so we can't sit around and be frustrated about sh*t not sounding the way it used to feel, now. We have to evolve with the times and realize the artists grow. Its obvious things are going to be different from when the last dude was doing it a couple years ago. Even when we came after the LL's and Run DMC's was different from the way they did it and what makes LL so special is he continues to evolve with the current dudes because he not only had the ability to be ahead of what he did, but he had never had a problem changing with the times and reinventing himself when he was supposed to. As long as artists keep evolving, no one can really front on you; a fan or another artist. Forget what you used to do because people can't see that, can't feel that and they aren't doing any of that right now; stop talking about what you used to do."
How much longer does Busta Rhymes have left????? C'mon…..let me know, ya'll!!
Sincerely
Low "WhoooooHaaaa, Got You All In Check" Key