Sean Kingston Goes BollyWood!!!
October 21st, 2008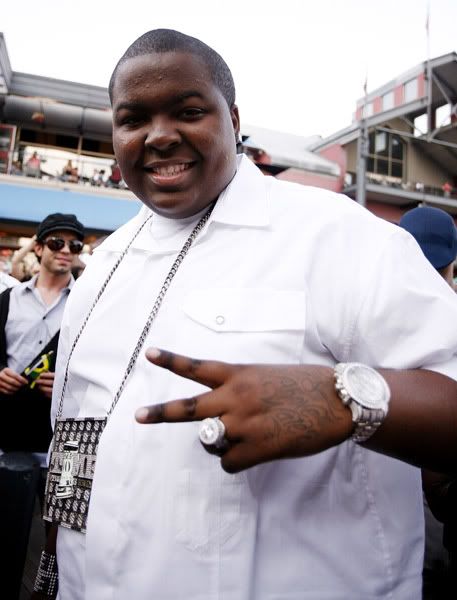 Sean Kingston creates new contest for producers!
Sean Kingston creates new contest for producers! Jamaican sensation, Sean Kingston, who's tackled international superstardom by the horns, has now taken his "Beautiful Girls" smash hit and revamped it with a Bollywood twist. "BollyWood Girls" which tackles the same theme as, "Beautiful," highlights anything and everything "Bollywood." After completing the track, Kingston established a contest on DesiHits.com where four producers from around the world submit their own remix production of "Bollywood Girls" and battled for fans online vote.
Says Kingston about the contest,
"I remade my song, "Beautiful Girls" into "Bollywood Girls" and incorporated a lot of the people from Bollywood because it's a fun and big record. So what we're doing is having a contest for different producers around the world giving them the opportunity make a remix to the song and some exposure. I just thought it would be something cool, refreshing and different to get involved with, you know what I'm saying? There's a huge pick up out in Bollywood and I'm one of the first artist to do stuff with them, so I'm trying to open a lot of doors . Akon is also doing a lot of stuff out there as well. But I just felt like doing a remix to the song and seeing which producers could come up with the best remix would be dope."
Not only will Kingston hand pick the winners himself, but he's also considered the idea of working with the winning production team. "Definitely, man! Since I have my own label, Time Is Money Entertainment/Warner Brothers they get to come on my label and do tracks with my artists. Who knows, maybe one day, I'll let them meet one of my big producers," Kingston revealed.
For more information on the contest, slide over here……...RIGHT NOW!
The winner from the contest will be announced tomorrow, right here on SOUND OFF!
Sincerely
Low "I swear I should've stayed in production….I was pretty goood" Key