T-Pain Stays True To The Game
September 11th, 2008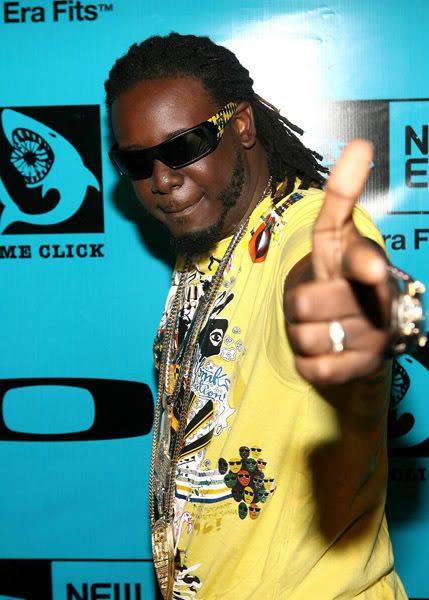 T-Pain and friends stay True To The Game! Remember when I told you guys about T-Pain's digital venture about 3 months ago? Well, Stadium Entertainment has now inked a licensing deal with Mr. Pain and his Nappy Boy digital imprint which will give Stadium Entertainment the rights to release Tay Dizim's, Nappy Boy Digital's first artist, first single, "Beam Up", which features Rick Ross & T-Pain.
Stadium Entertainment will also release True To The Game, a compilation which is scheduled for an October 21 release. The set, which will also include the track, "Beam Me Up", will sport appearances from Kanye West, Chingy, Akon, Talib Kweli, Young Cash, Yung Joc and others. Gary Katz, Camille Barbone, and Jerome Mas, all veterans in the music industry, founded the full service entertainment company in 2006 in hopes of constructing a new paradigm in the music business. Katz said of the company, "We've created a new business model where the artists, their music and worthy charities can come together to participate in projects that have a profound impact on the lives of others."
A portion of the proceeds from True To The Game will benefit the fundraising initiatives of the Kansas City-based Negro Leagues Baseball Museum.
Sincerely
Low "Nappppppppppy BOOOOOOOOOOOY" Key