Archive for "Barack Obama"
January 22nd, 2009

You thought the other list was outrageous?????? Read the rest of this entry »
---
---
January 20th, 2009

Keri Hilson speaks on the Barack Obama Experience….. Read the rest of this entry »
---
November 27th, 2008

Thanksgiving is tomorrow, but I'm giving my musical thanks today! Read the rest of this entry »
---
November 17th, 2008
Yes I know it's late,  but it's still well deserved…..and B.Fleezy's ready to tell you why! Read the rest of this entry »
---
October 2nd, 2008

Perfect Timing….. Read the rest of this entry »
---
August 20th, 2008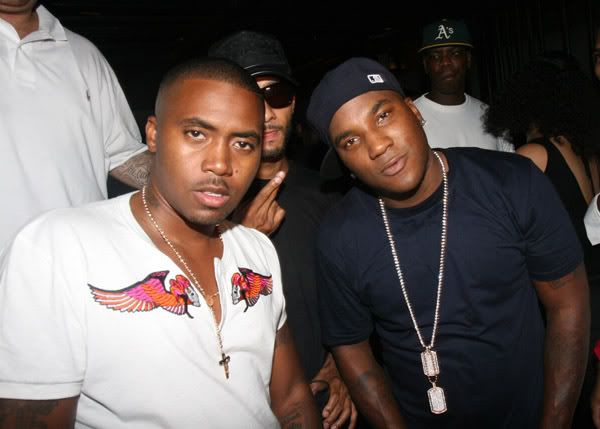 Young Jeezy and Nas talk about their new Commander In Chief, hopefully! Read the rest of this entry »
---
August 12th, 2008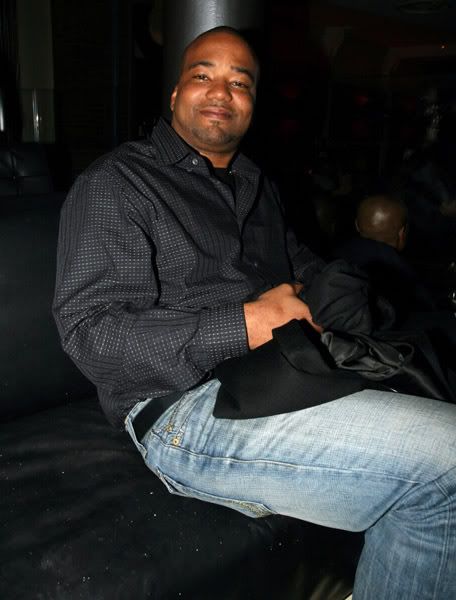 Chris Lighty gives Barack Obama some hip hop advice! Read the rest of this entry »
---
March 24th, 2008
This weekend, Miami played host to the start of Jay & Mary's Heart Of The City Tour. By the looks of things, both the King and Queen had a grand ol time. Running through both of their catalog's effortlessly, Jay and Mary easily won over their faithful followers from the start. The Dream, who opened up for the royal family, Timbaland, Young Jeezy, Fabolous, Kanye West and a bunch of their other super friends stopped by to show some love. Scroll down to get a view of Saturday night's festivities. On Wednesday, March 26, Baltimore's 1st Mariner Arena will serve as the tour's next stop. Are you guys ready for the Heart Of The City Tour to hit your town??????
Something about this picture tickles my spine and gives me the urge to follow her tour bus on foot…..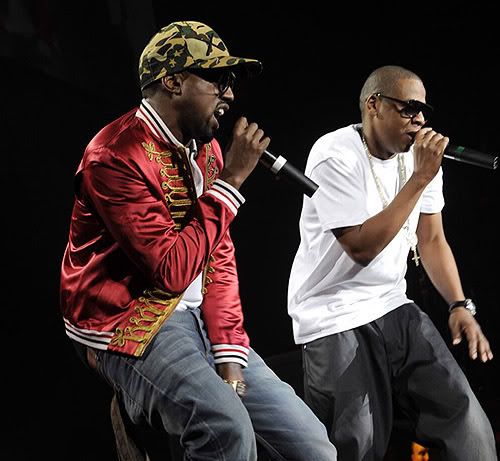 When Big Brother is around, you know Lil Brother isn't toooo far behind. Can't wait for Ye's Glow In The Dark Tour
Hip Hop & R&B's Royal Family: King Jay & Queen Mary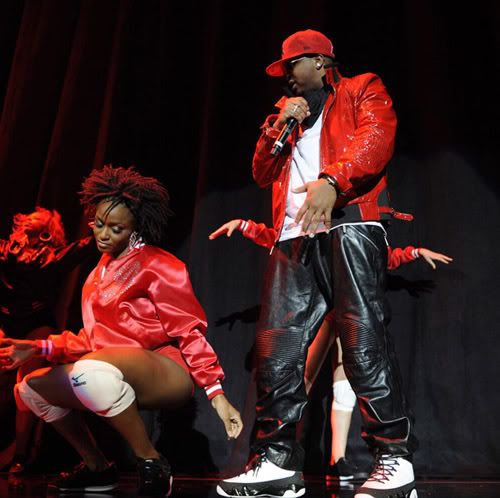 So much commentary, so little time…… The Dream and his "Shawty's" during his opening performance!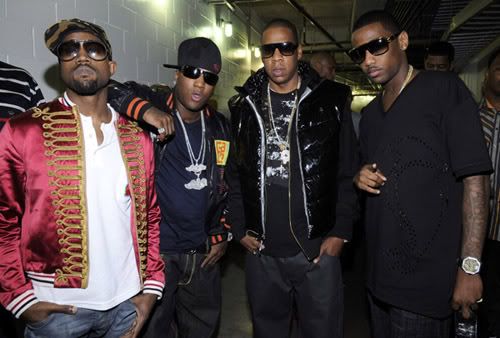 The Def Jam Dudes (at least the one's Jay took care of lol)- Kanye West (that jacket just makes my eyes water lol) , Young Jeezy, Jay-Z & Fabolous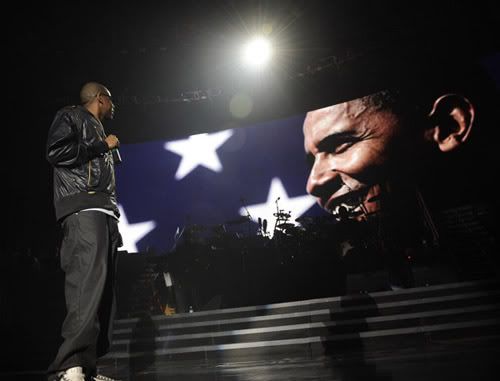 The Barack Obama of Rap and the real Barack Obama have a moment during the show….
WATCH, One day you're going to see LowKey walk into a room with purple smoke coming from every angle, holding a mic with my right hand, while describing Lil Wayne's height with my left hand and wearing an insane pair of Nike's…
-LowKey
---
March 14th, 2008
So I was at the company office party TRYING to enjoy myself, when I received this email from one of my homey's stating DMX's has officially gone CRAZY! Now we all know DMX isn't the most stable character, but we still can't detach ourselves from his every day doings; case in point!
XXL (their online team) caught up with Dark Man X for an extensive and shocking interview about a bevy of topics ranging from his awareness about Barack Obama (there was none), his new single "All Ready" and the lack of substance in the game.
Of course, controversy sells and draws the most amount of attention, so the quote I'm bout to show you will enrage and bestow a sense of disbelief in your brain…Check it out!
Are you following the presidential race?
Not at all.
You're not? You know there's a Black guy running, Barack Obama and then there's Hillary Clinton.
His name is Barack?!

Barack Obama, yeah.
Barack?!
Barack.
What the f*ck is a Barack?! Barack Obama. Where he from, Africa?
Yeah, his dad is from Kenya.
Barack Obama?
Yeah.
What the fu#k?! That ain't no f*ckin' name, yo. That ain't that nigga's name. You can't be serious. Barack Obama. Get the f$ck outta here.
You're telling me you haven't heard about him before.
I ain't really paying much attention.
I mean, it's pretty big if a Black…
Wow, Barack! The nigga's name is Barack. Barack? Nigga named Barack Obama. What the fu@k, man?! Is he serious? That ain't his fu%kin' name. Ima tell this nigga when I see him, "Stop that bulls#it. Stop that bullsh@t" [laughs] "That ain't your fuc$in' name." Your momma ain't name you no damn Barack.
Read the article in it's entirety right here…….
I'm not even going to comment, I'm DYING to hear what ya'll have to say…..SOUND OFF!!
-LowKey
---
March 4th, 2008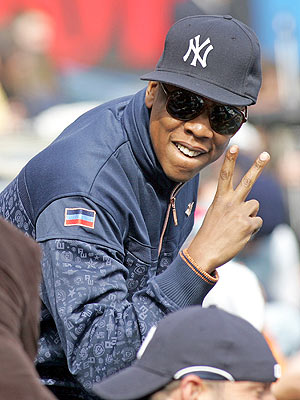 Following the announcement from Hip Hop's Godfather, Russell Simmons, Hip Hop's President, Jay-Z has also publically announced he will be endorsing democratic favorite, Barack Obama. Via a lengthy telephone message (Listen here), Mr. Z insists it's time for change and Obama is the perfect candidate to carry out the task. "Vote for Barack Obama. He is the change we can believe in," Mr. Carter asserts. With Jay referring to Obama in his new collaboration, "You're Welcome", featuring Mary J Blige, we should have seen this coming a mile away huh?  Does Jay really believe in Obama's powerful poise or is he joining the celebrity bandwagon? You know what to do…SOUND OFF!
-LowKey
---