Archive for "Ciara"
September 3rd, 2008
Ciara + T-Pain + Auto Tuner= B.E.T. You Haven't Heard This! Read the rest of this entry »
---
---
August 26th, 2008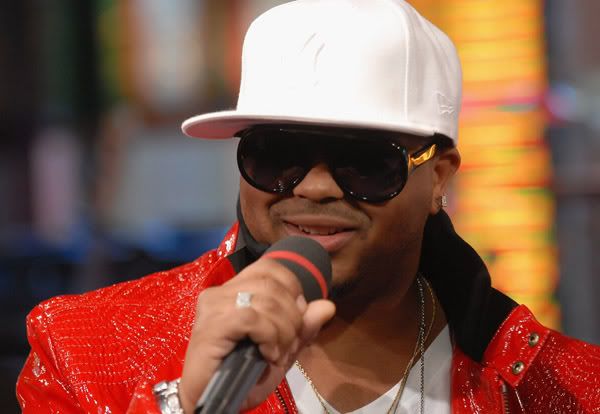 The Dream has hits for days, come tell LowKey your favorite! Read the rest of this entry »
---
July 28th, 2008
CiCi isn't happy. Find out why. Read the rest of this entry »
---
July 19th, 2008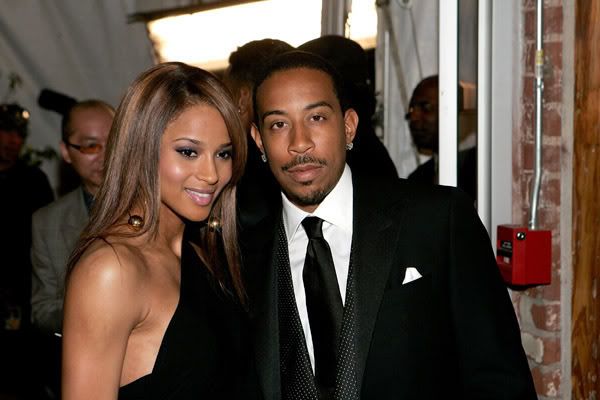 Ahhhhh, look what we have here, Ciara's first offering from her third solo LP, Fantasy Ride, which hits stores this November. Word around town is ATL's R&B Princess will be release a three disc set this time around, with each disc containing a different theme. Groove City, which will be the first disc, will contain slower tempo numbers which resemble the likes of "Promise".
The second offering, Crunktown,  will supply crunk like material, you know, joints like "Goodies" and "Oh", which also featured Ludacris . And the final disc, Kingdom of Dance, will feature up tempo dance cuts. The first single, "High Price", which features Ludacris, was produced by The Dream's producing partner, Tricky Stewart, who's responsible for producing J.Holiday's "Bed", Usher's "Moving Mountains", Mariah's "Touch My Body" and plenty of others. Check his credits….HERE!  
Feeling the grooveyness of High Price??? LET ME KNOW NOW!!! I'm sure Zomba Music Group is sending it's online goons to rip me a new eye socket for leaking this so early. Oh, I forgot to mention, this is brought to you by the good folks (LowKey) at B.E.T. You Haven't Heard This 
Ciara ft. Ludacris- High Price (Prod. By Tricky Stewart) 
Like it, Love it or Leave it????
Low "I'm sure I'll be paying a HIGH PRICE for posting this" Key
---
June 5th, 2008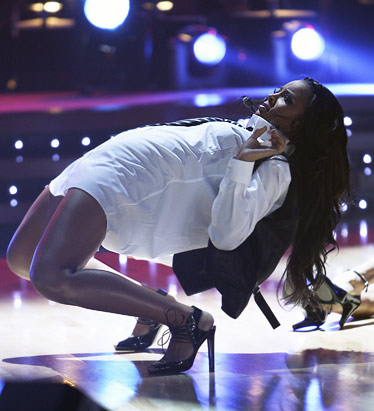 I'm already foreshadowing a phone call from Zomba (Ciara's record label) requesting that I remove this exclusive piece of audio, so I advise you music fiends to snatch this up with the quickness.
Though this isn't Ciara's first offering from her 3rd solo Lp, Fantasy Ride,(best believe I have that already, but it's way to early to leak to the masses) this in fact is an album cut off the project. "Supernatural", which was penned by Def Jam's R&B golden child, Neyo, is a nice lil mid tempo number that I'm sure would sound just right while you whisk down your local Ave., Blvd, Street, or Highway…..significant other and all.
Ight people, let's make this quick; Like it, Love it or Leave it???????
Oh, and of course this is courtesy of the good people (LowKey) over here at B.E.T. You Haven't Heard This 
Sincerely
Low "This blog is Supernatural" Key 
---
May 27th, 2008
Ahhh it's always refreshing to hear some new Ciara material. From what I was told, this is supposedly off the Sex & The City soundtrack. I swear, I never knew a movie could cause such uproar. I mean what's so special about that damn movie anyway???
Anyway, have fun with this new tune from ATL's R&B Queen, I have more work to do. Of course this leakage was brought to you by none other than, yep you guessed it…the good folks(LowKey) over at B.E.T. You Haven't Heard This!

Like it, Love it or Leave it???????
Sincerely
Low "Aye CiCi, (whispering) You need to holla the next time you in my city" Key
---
March 25th, 2008
Looks like Janet and a bunch of her superfriends decided to remix her first single "FeedBack". Busta and Ciara's verse have been floating around for several weeks, but JD sprinkled some of his ad libs (I'm sure he was in the studio pointing at the microphone just like he points at the camera when he's recording those foolish home movies) and Living Good Loso laid down some witty commentary like he normally does! You feeling this ish right here???? Let Low know what's good……!!
 SOUNDOFFFFFF!!!!
Janet Jackson ft. Busta Rhymes, Ciara, JD & Fabolous- FeedBack (Official Remix)
-LowKey
---
March 3rd, 2008
No, that's not your local Drive-Thru checkout girl. It's Ciara, who surprised McDonald's customer by handing out free McSkillet Burritos in downtown Chicago last week. McDonald's estimates that over 2 million McSkillet Burritos were given away.
---