Archive for "Day 26"
March 12th, 2009

The boys are back……. Read the rest of this entry »
---
---
February 19th, 2009

HA! You knew it was coming….. Read the rest of this entry »
---
May 8th, 2008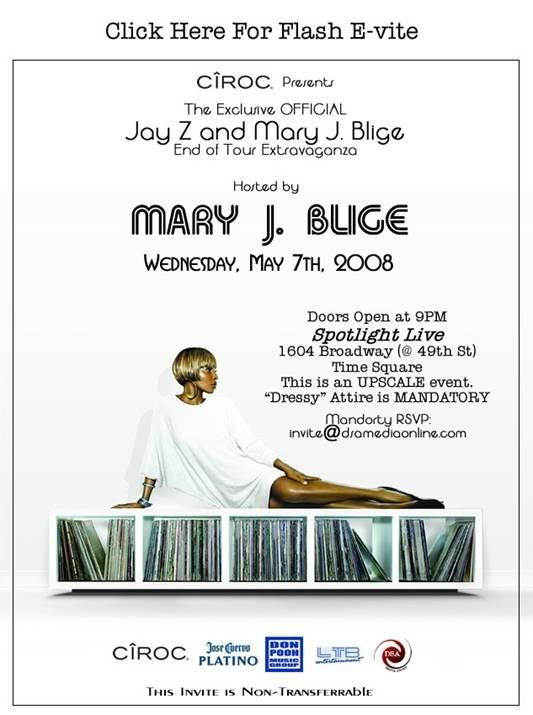 Last night, DSA Media Group, Don Pooh Music Group, and LTB Entertainment honored R&B Queen, Mary J. Blige at Spotlight Live in NYC. The extravaganza, which was held in correlation with the Heart Of The City Tour that wrapped up it's final show at Madison Square Garden last night, brought out the industry's most elite. DJ Goldfinger took care of the nights musical needs spinning the latest and greatest in  hip hop & R&B.
Unfortunately I (LowKey) was still recovering from my previous rendezvous with the Heart Of The City show Tuesday night, so I didn't get a chance to attend. Lyor Cohen, who was in attendance last night, said about the event " Mary J is coming off a successful tour and we had to come out to celebrate. She has a rare, genuine quality and we have to celebrate it. Congrats to Mary J. Blige and congrats to my friends @ DSA Media Group for putting this together."
The good folks over at PDG Public Relations (What's up Carine????) slid a couple of visual goodies my way, so stop being lazy, scroll down and take a peek to see who hit up Spotlight Live.
Sincerely
Low "Last night sure as hell looked fun" Key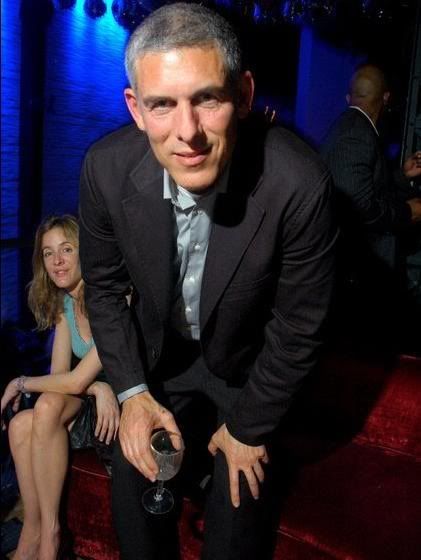 Warner Music Group CEO, Lyor Cohen 
Stephen Hill, Mary J. Blige, Kendu Issac (MJB's husband/manager) 
Power 105's, ED Lover and DSA Media President, Dante Simpson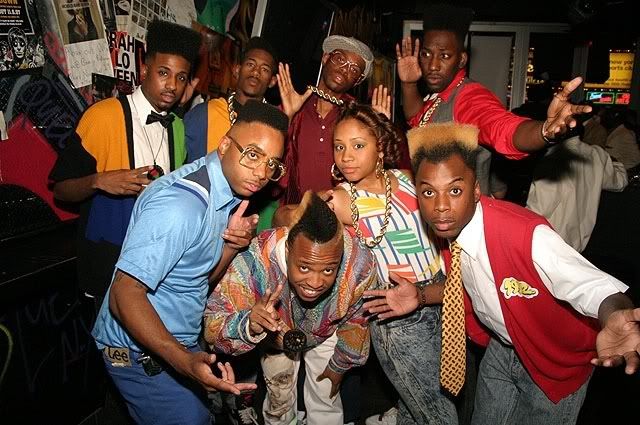 The Retro Kids (Sighhhhh) 
 Trina and Lyor Cohen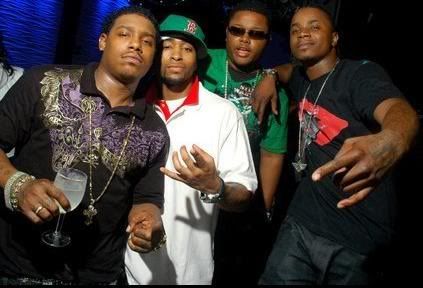 Day 26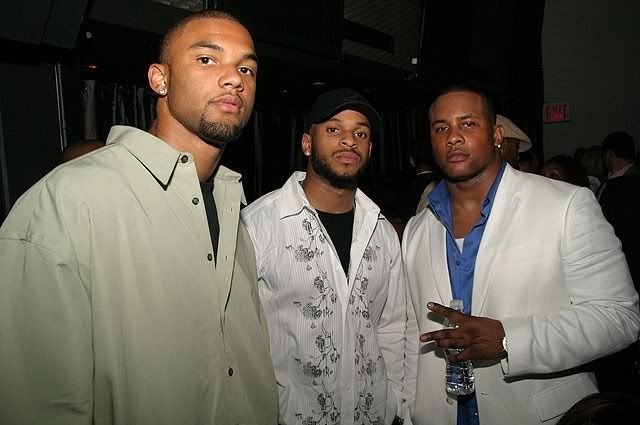 L to R: NY Giants Brandon London, Geoffrey Pope, Derrick Ward

Kevin Lile, Mary J. Blige and Kendu Issac 
Trina  
---
March 28th, 2008
Who knew hip hop journalists get followed around like A-List movie stars? Well, according to these pics you're about to view, that urban legend may be more than just legend. It's funny because, as I was walking throughout the beach, I felt another set of eyes following me around, but I figured it was just the honey dips taking a glimpse at the kid. But as I maneuvered through the crowd, I could tell this one particular photographer was taking aim at yours truly.
And though the visual publicity isn't a bad thing, I really came down to Spring Bling to do my job, catch a quick tan, enjoy the water and head back North….not duck the Hip Hop Paparazzi. I swear LowKey's life is never boring! Khaled and Ross checked in with BET.com, Day 26 and The Pop Off Boyz shared their first Spring Bling experiences and from the look of it, Soulja Boy isn't tooooo fond of The Pop Off Boyz, but we'll find out what that's about tomorrow. Enjoy these photos and check out what JackPot is up to on his side of town.
LowKey TRYING to enjoy The Pop It Off Boyz, but that damn camera came outta nowhere! Yeah, that's Soulja Boy in the background!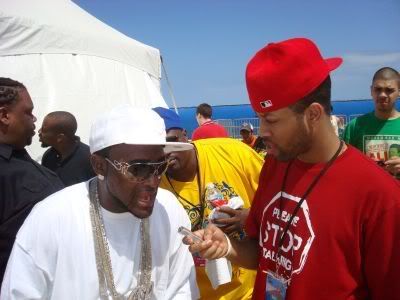 Shawty Lo chops it up with Shawty LowKey. Again, the Hip Hop Paparazzi wasted no time in snapping the pic!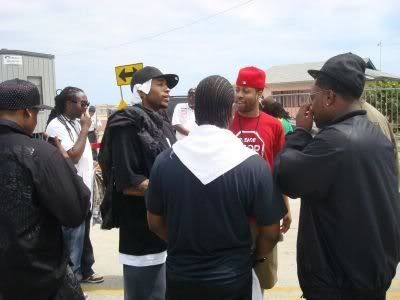 Day 26, who were dressed in allll BLACK clothing in 80 degree weather, took some time out to let me know how they were enjoying their first Spring Bling. And of course, you know who was right there just flashing away!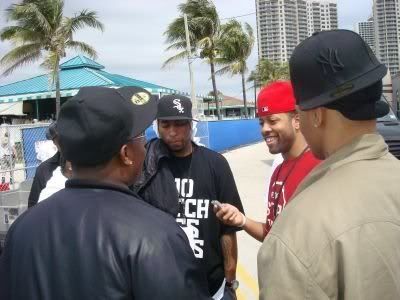 Fun times with Day 26! Unfortunately, all smiles ceased once I got done with my interview…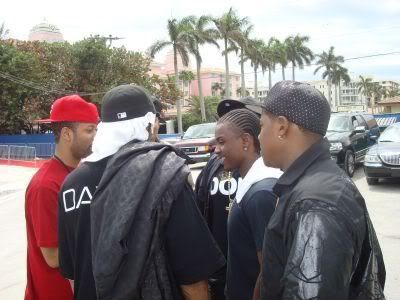 The Black Boys and I began to plot on the evening festivities and how to take out that sneaky photographer!
-LowKey
---
March 25th, 2008
Since I'll be embarking on many different industry journeys in the coming months, I figure why not take the faithful readers of SoundOff along for the ride. Last night, Bad Boy's Day 26 held their album release party at Club Room Service in Manhattan. And though it was freezing, I had to stand on a ladder 98 percent of the night, and fight off Mother Nature's freezing wrath (no one told my simple ass to just wear a Sean John track jacket), the event turned out nice.
I bumped into a couple of my industry comrades, but my thought process wasn't functioning that well to think about photo opps, so a couple shout outs will have to suffice for now: Whas good B.Hines…..Whas good Aura (AllThatsFab.Com). Check out some visuals, along with my colorful commentary from the release party below.
Vocal coach Ankh Ra hit the red carpet to chop it up with BET's Black Carpet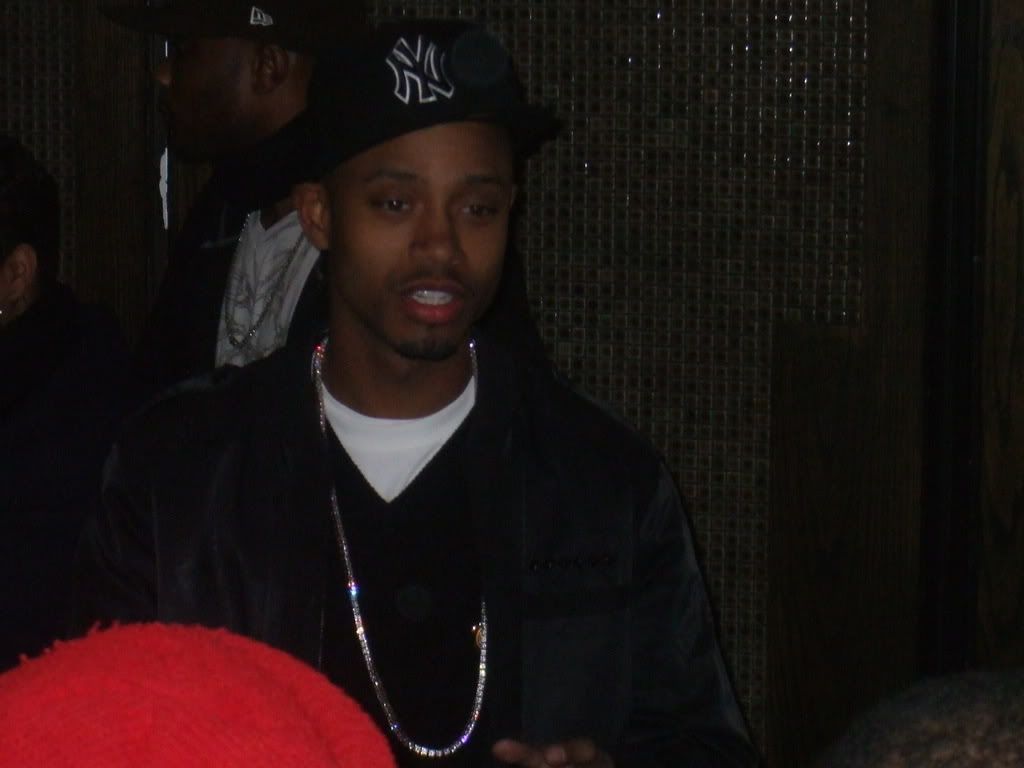 106 & Park host, Terrence J, slid through to show Day 26 some love. I think homey was moving erratically just so his necklace could swing back and forth…HA!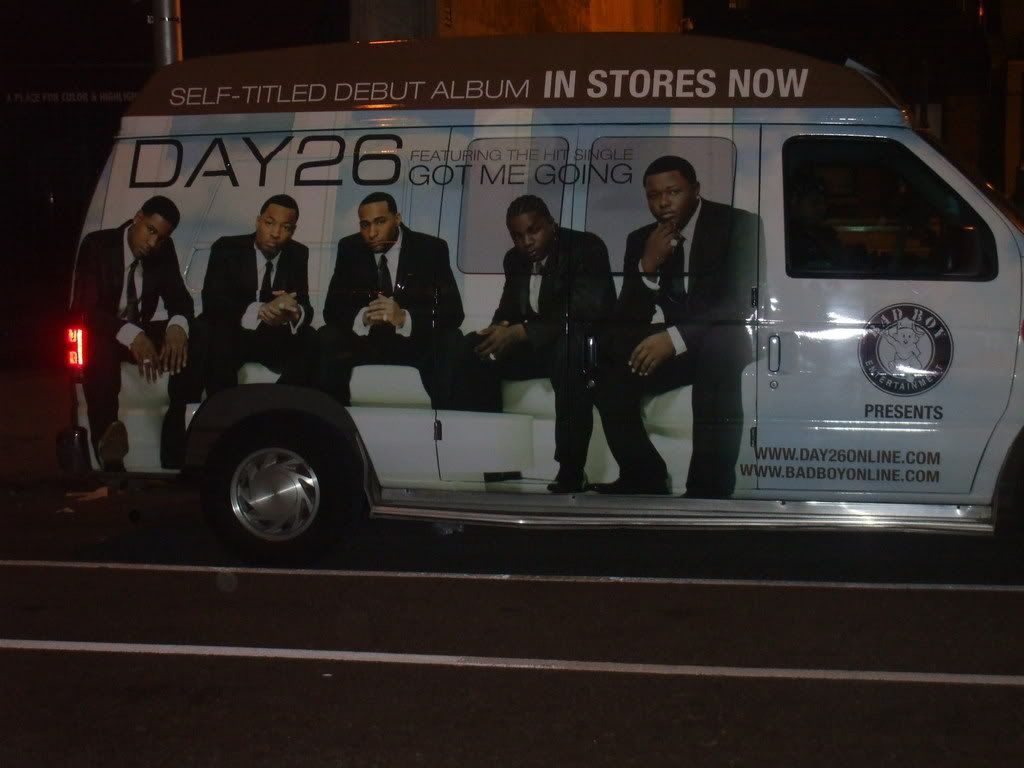 The Day 26 promo van outside of Club Room Service. I was attempting to take shots of the street team holding promo signs, but since they looked highly upset, I refrained from doing so. I guess Diddy didn't give them their speech on "NO BITCHASSNESS @ BAD BOY" yet.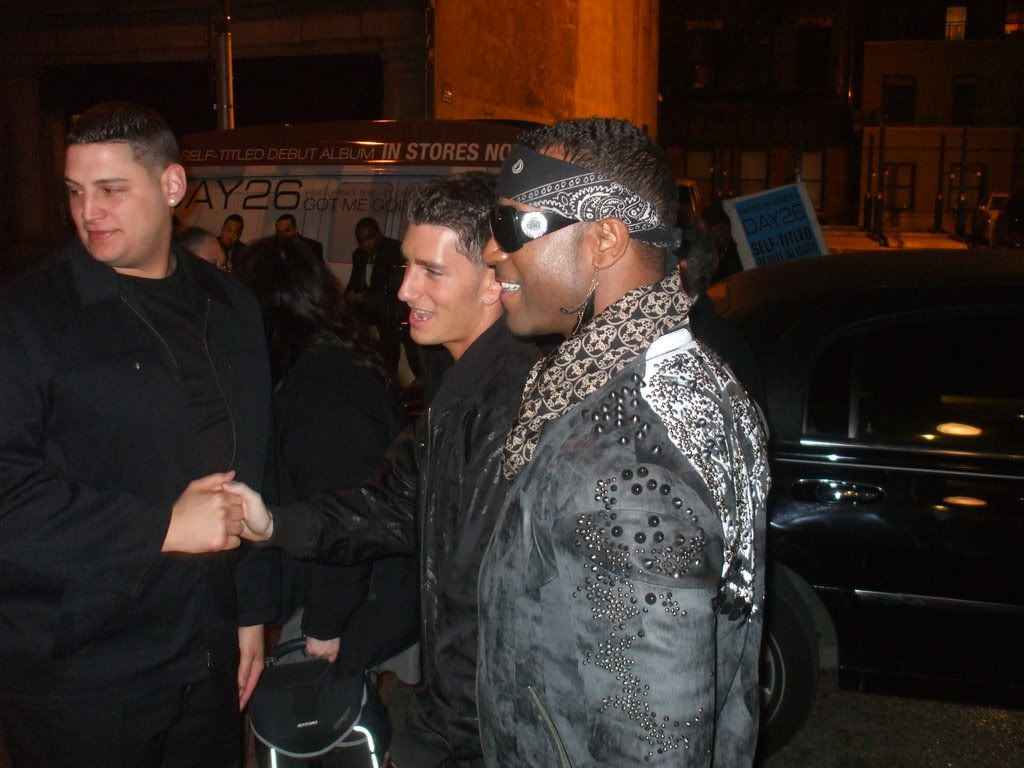 Donnie and super producer Seven Aurelius arrive together.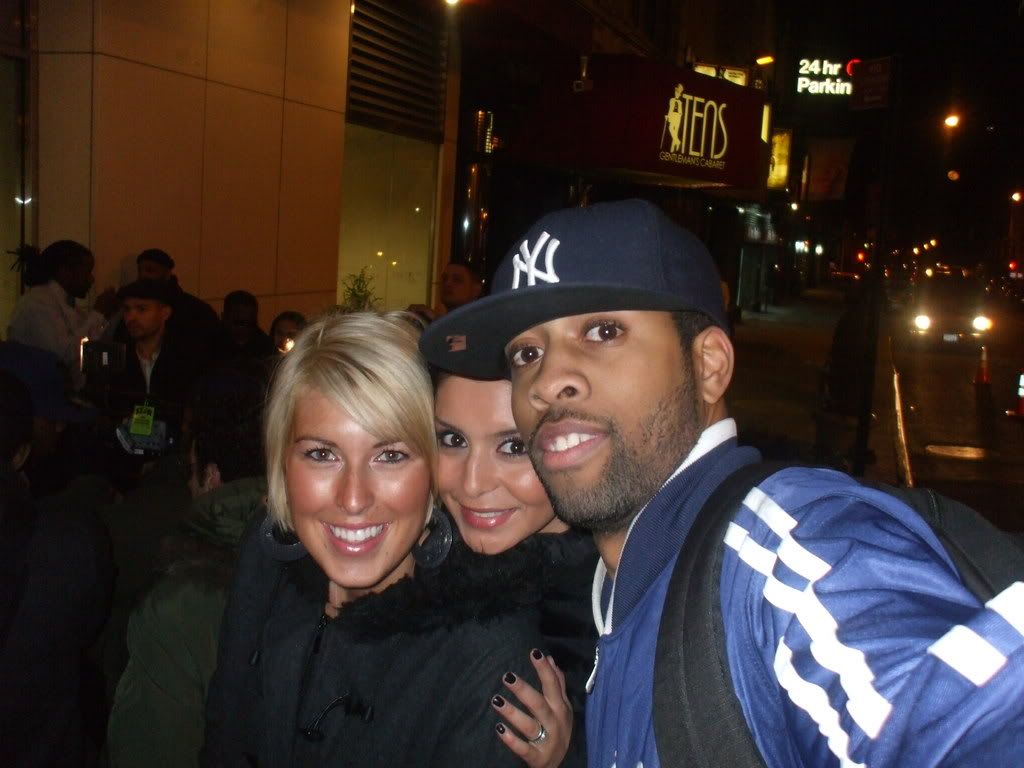 LowKeezzy took some time out to flick it up with some lovely ladies…one made me guzzle a Vitamin Energy Drink while she took a picture of me and the other said "text me when the boys get here, I'm going inside". What the hell??? I thought I only worked for BET??? (Day 26 arrived, LowKey got to texting…Translation: BitchAssNess at its finest)
Donnie poses for the hip hop paparazzi.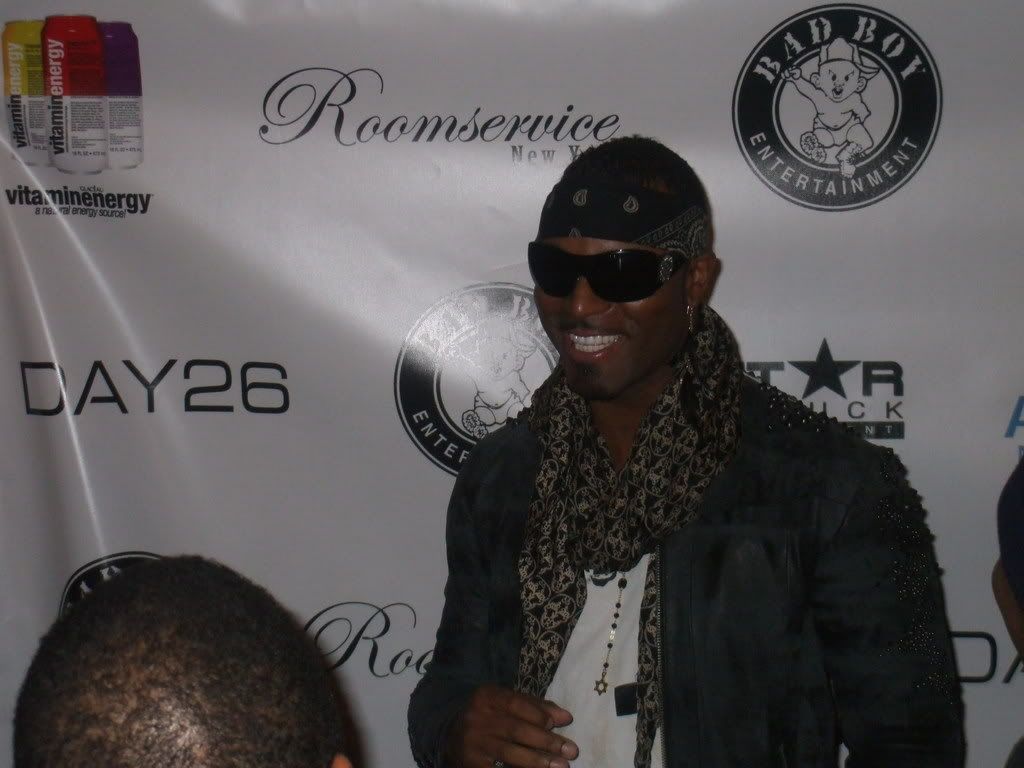 Seven Aurelius couldn't WAIT to pose for the hip hop paparazzi.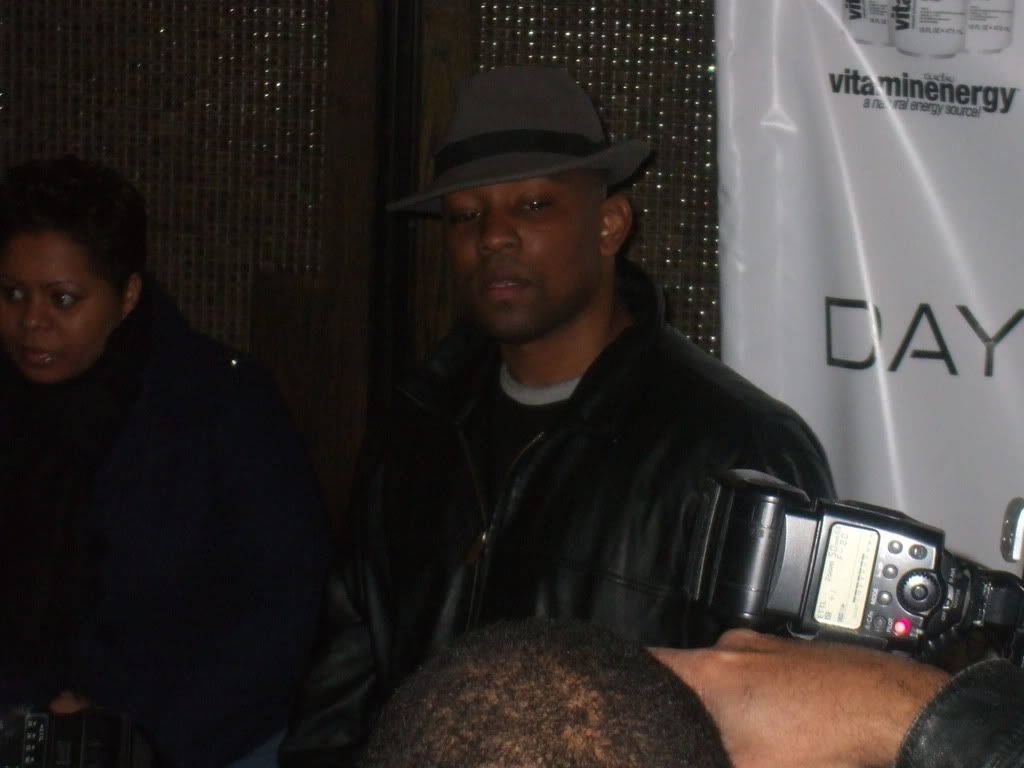 Dennis The Menace slid through squinting his eyes every chance he got. Word on the street is he'll be playing Former Lil Kim Manager & Biggie's Right Man D-Roc in the film "Notorious"..congrats homey!
The boys FINALLY arrived after the event's publicists kept telling us "oh they're 15 minutes away" every 15 freaking minutes. I have no idea what Q is pointing at.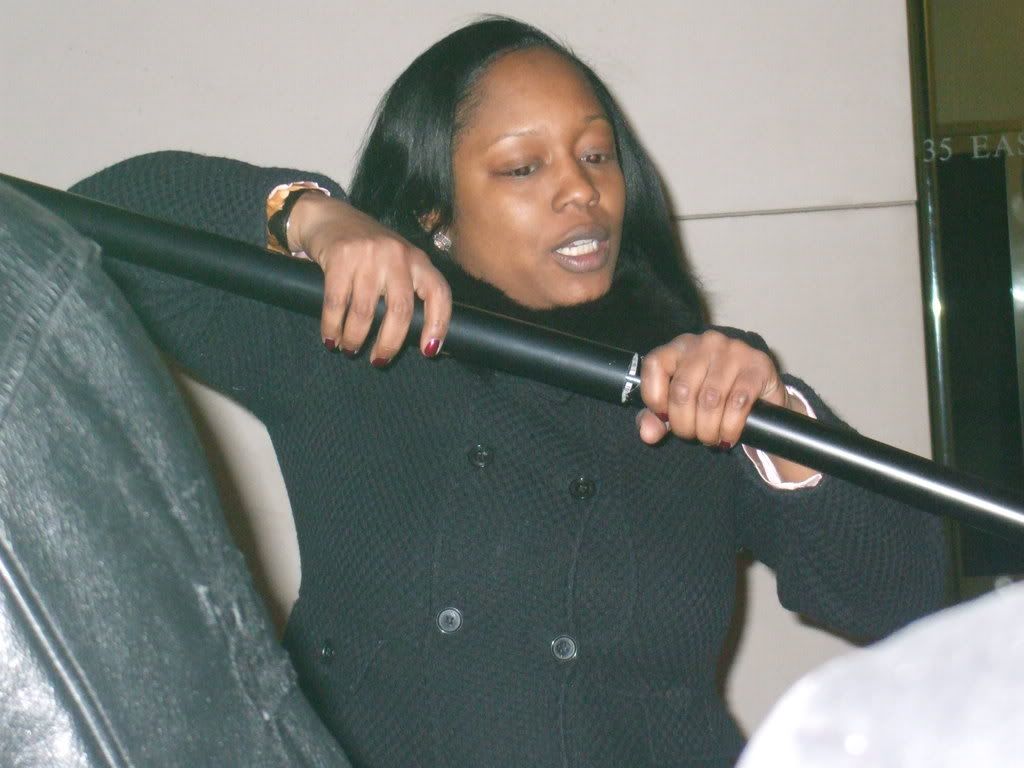 One of the event's coordinators. She was blacking on EVERYTHING MOVING! After I snapped this flick, I saw two orange flames light up in her eyes annnnnnd that's pretty much all I remember. Nonetheless, once the demons left her system, she did manage to score everyone outside a cup of Hot Chocolate.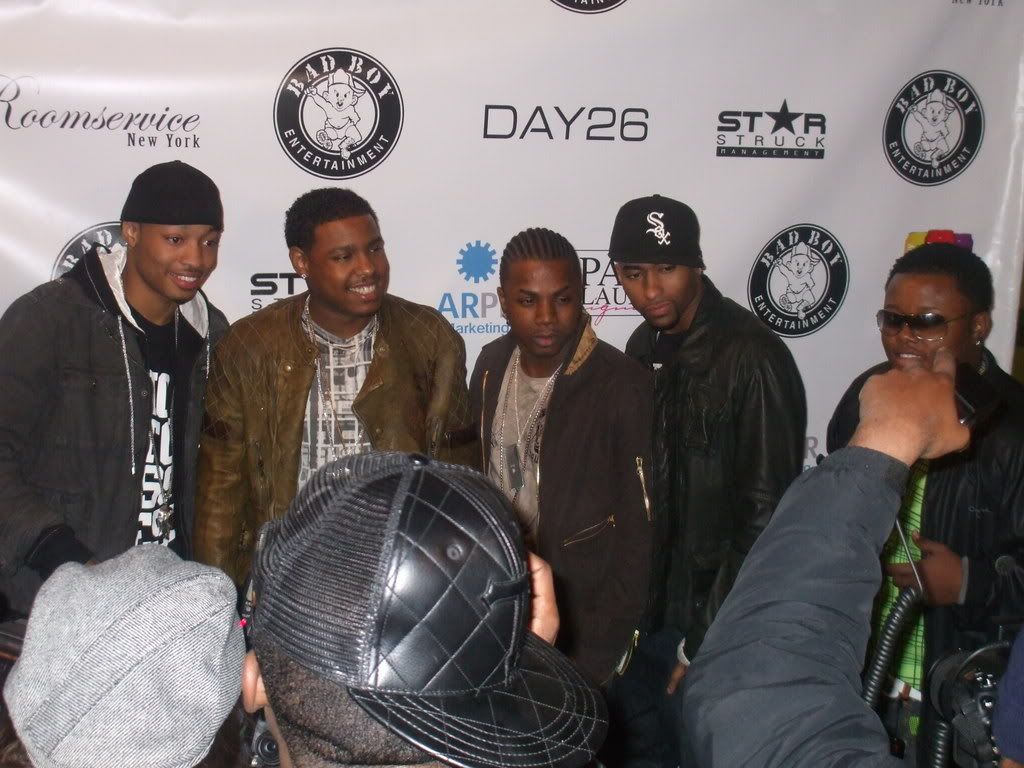 I damn near fell off the ladder/chair I was standing on due to the insanely AWKWARD smile Robert had on his face….PUHAHAAHHAHAHAH!
-LowKey 
---