Archive for "Dondria"
November 18th, 2008

Dondria goes in for round 2 and this time Bow Wow came along for the ride…. Read the rest of this entry »
---
---
July 10th, 2008
Ok, so maybe my job doesn't ALWAYS embody the dopeness that I speak about, but it damn sure makes for some interesting commentary lol. Last night, of course, I was ripping and running through the big apple, event hopping like I had nothing else to do with my life (I actually didn't). First, TG (BET.Com's Director of Music Development & Marketing) and I hit up Karina Pasian's Dinner Showcase at the STK Lounge in the meatpacking district. And while the alcoholic consumption was free, dinner was NOWHERE TO BE FOUND! As far as Karina performance, superb. TG said she reminds him of a young Alicia and I had to agree. 16 years old with such a seasoned voice, shorty is destined for greatness.
At the conclusion of that event, my homey Imo scooped me up and and we headed to the Yung Berg album listening session. Free alcohol once again, I made my rounds with cups of something toxic in my hand. Yung Berg, who's finally getting his shot at releasing a product to the masses, seemed kind of unenthusiastic during the playing of his album cuts. I don't know if he was perturbed with the lack of attention he was receiving or what, but something was iggin him, at least it seemed that way to me. I chopped it up with the homey Shaheem from MTV.Com and a couple other media associates for a couple of minutes and then made my way towards the exit sign.
At the conclusion of THAT event, I made my way down to Cipriani's for DJ Cassidy's Birthday party. When I tell you that place was a zoo, I hold that sentiment to the highest of it's abilities. Though I had no trouble gaining access to the red carpet (gooooood loooks, Vanessa), 20 minutes after I got situated, people started coming from every direction possible attempting to get inside. Usually, the ambiance of "Let me in, do you know who I am?" doesn't bother me, but last night, people were literally overdosing on the sentiment. I can understand people wanna party and have a good time, but damn, let the doorman and security do their job. Regardless, the turnout was major and I had an incredible time witnessing everyone bargaining their life's away with the doorman and doorwoman attempting to gain access.
Anyway, I have an ish load of work to get done today, and this is only the first of MANY SoundOff posts. Scroll down for  some visuals and colorful commentary from my industry excurison last night lol.
Sincerely
Low "I'm 2 minutes from falling asleep on this keyboard" Key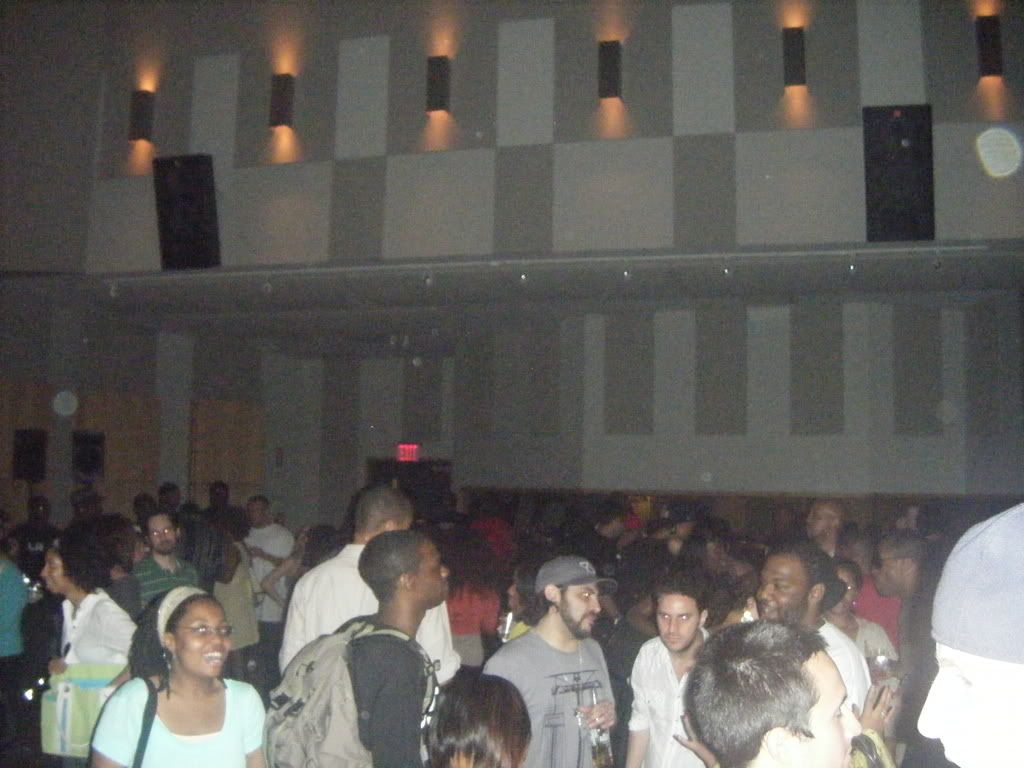 The house was sort of packed for Young Berg's album listening session….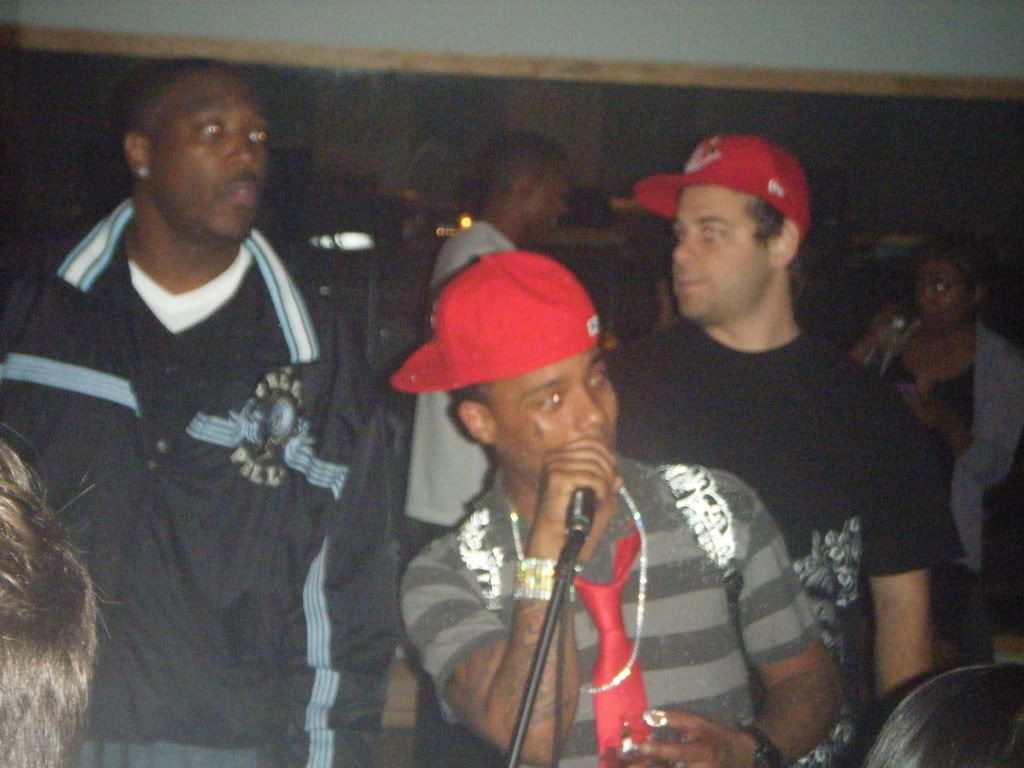 Yung Berg introducing a couple tracks off his new album, Look What You Made.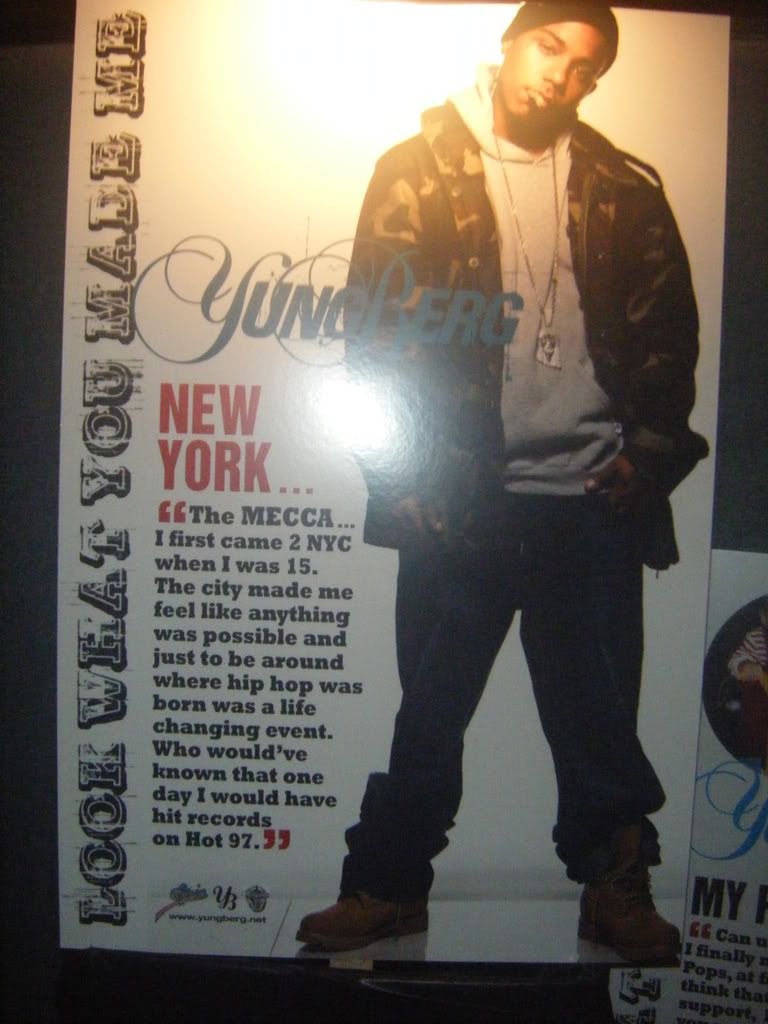 Look at what New York made Yung Berg…..

Look what Cali made Yung Berg...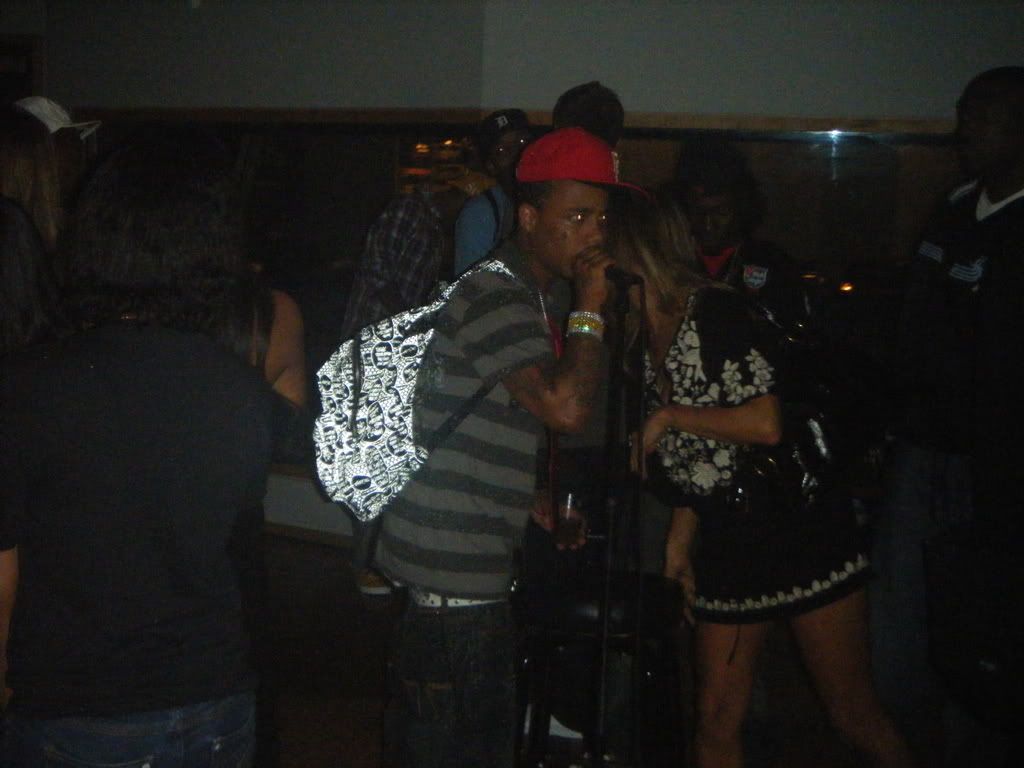 As you can see, Berg was ready to hit the road…. 

BET's, Sharon Carpenter hits the red carpet at DJ Cassidy's B-Day party…. 

Dr. Ben Chavis looks sort of confused, but ready to party….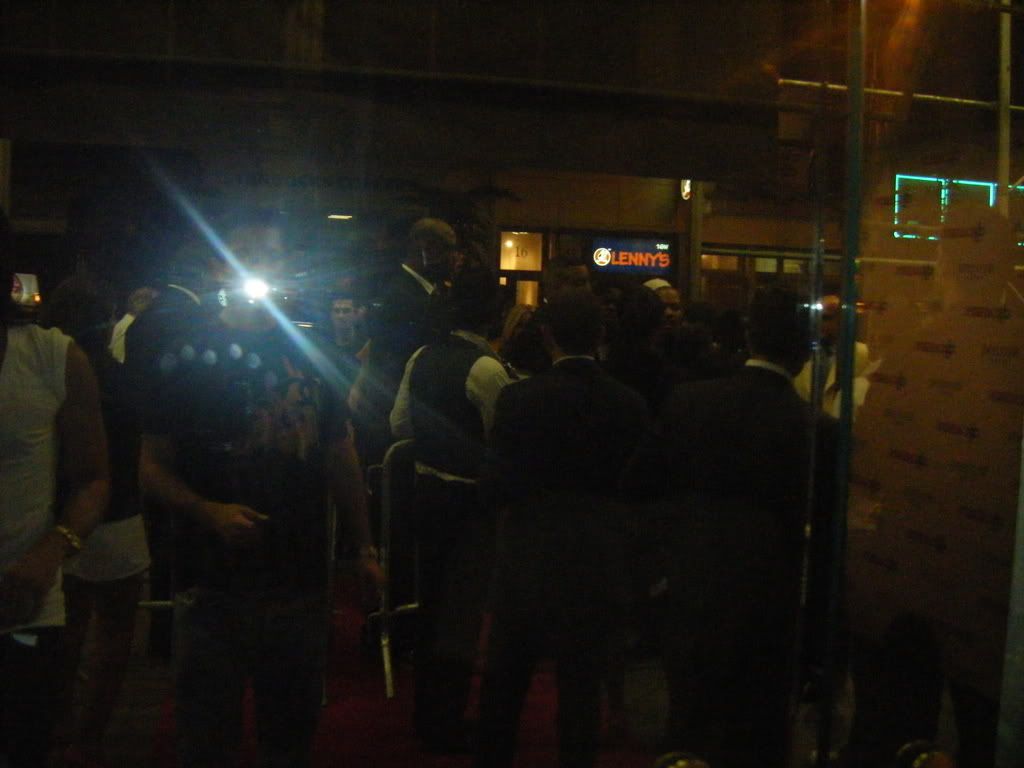 The line ouside of Cipriani's last night was INSANE,  so I took a picture of it lol…..

So So Def's "Digital Darling", Dondria smiles for the flashing lights 

Executive VP of Def Jam, Shakir Stewart and VP of A&R, Lenny S were all smiles at DJ Cassidy's B-Day Party….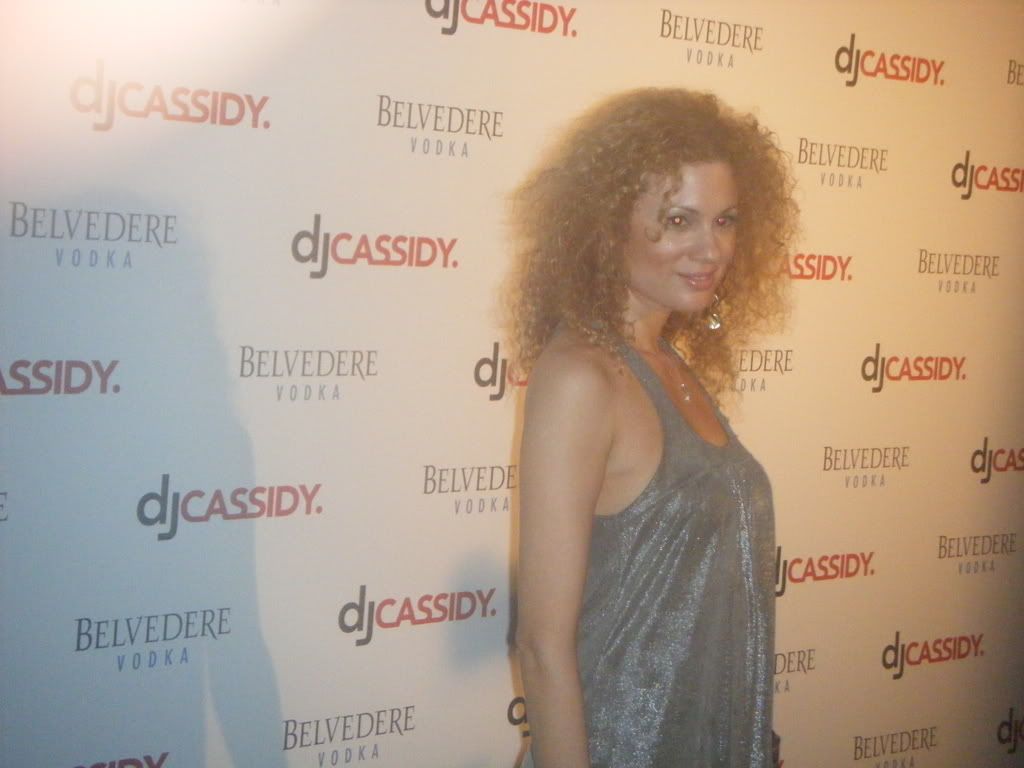 Hip Hop violinist, Miri-Ben Ari hits the red carpet…..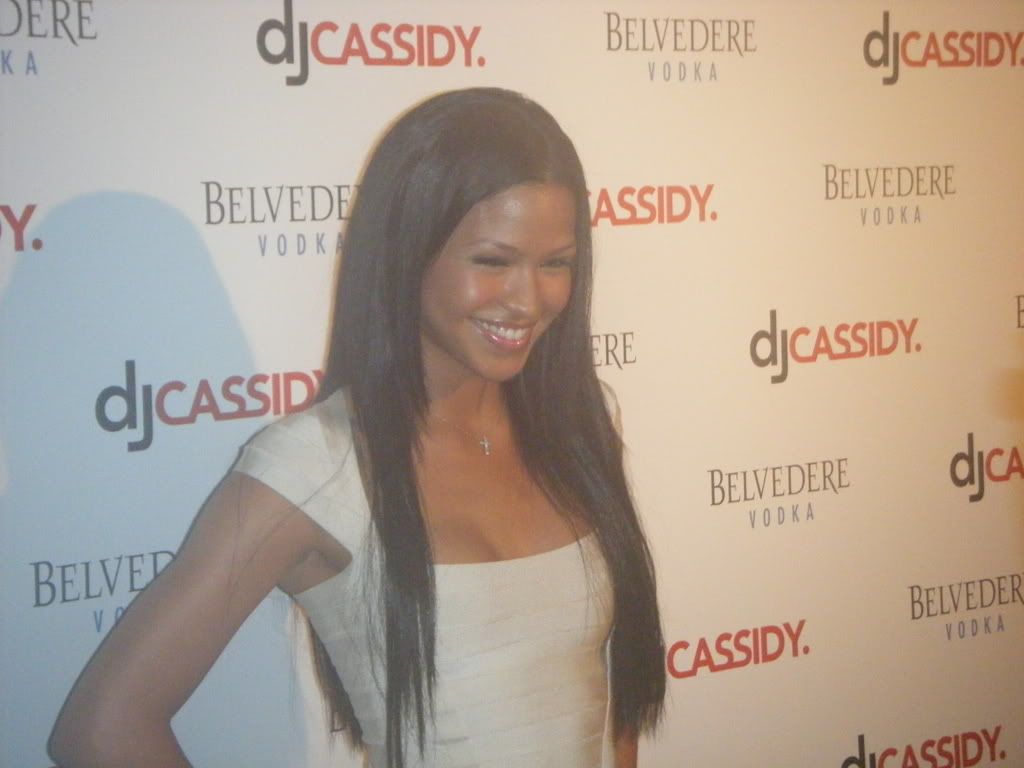 So adorable! Now if only we can get Cassie to release some music….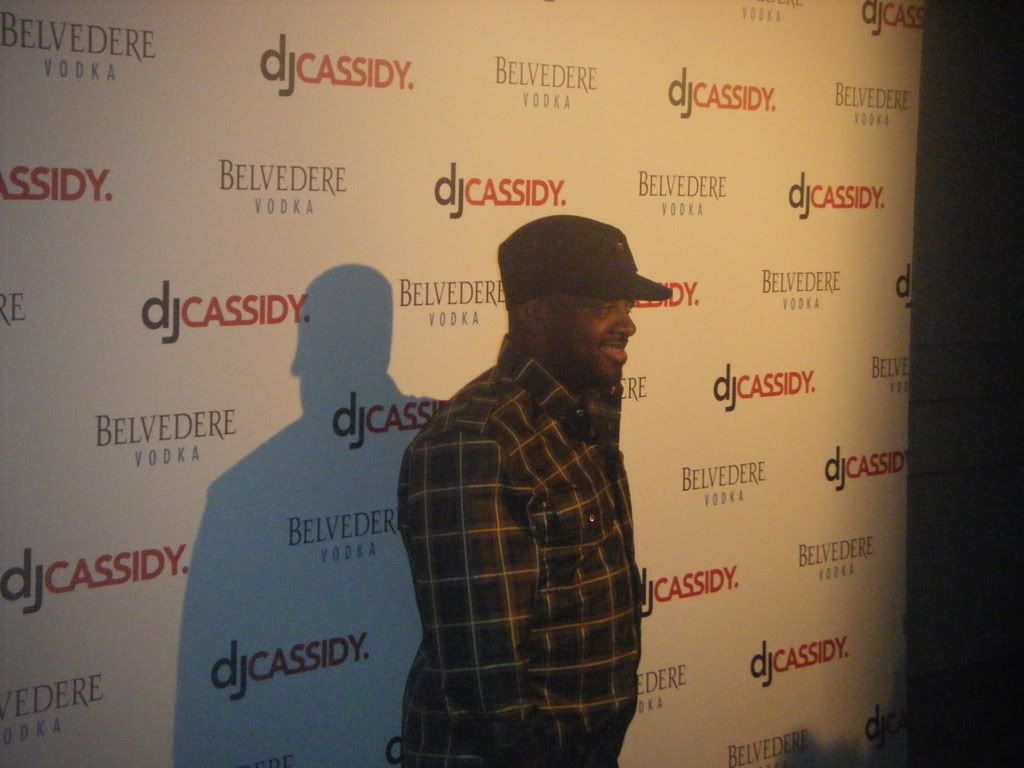 You KNOW Jermaine Dupri was in attendance…..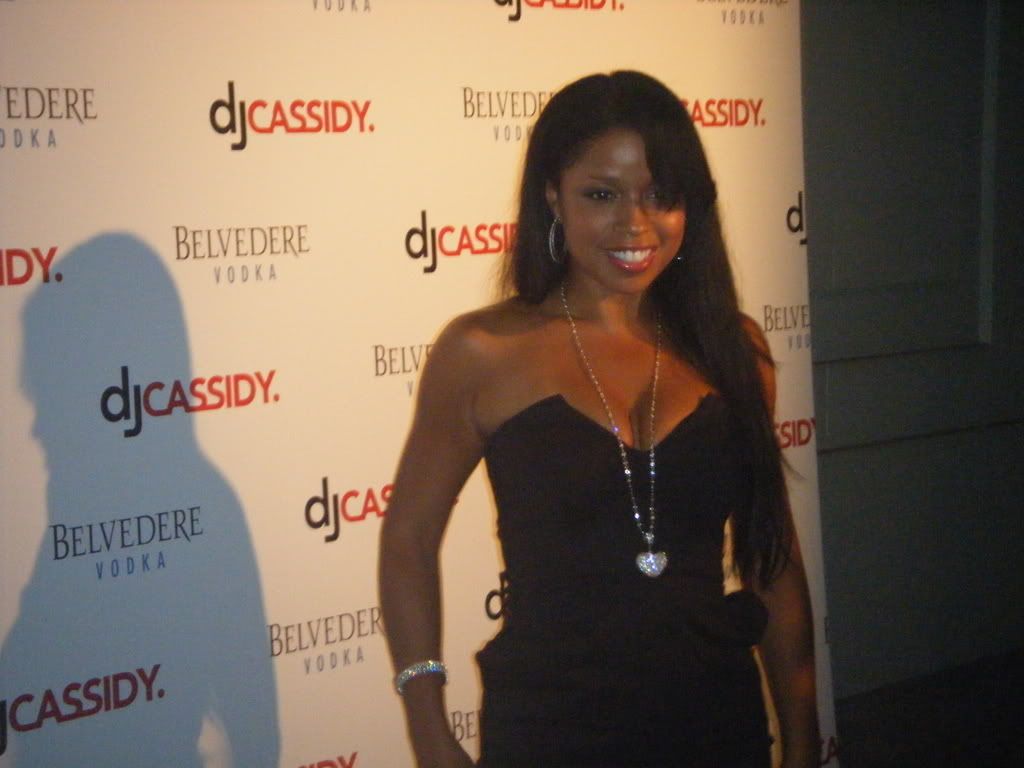 Mashonda looking oh so scrumptious at DJ Cassidy's B-Day party….. 

Yung Berg and that DAMN Transformers piece…..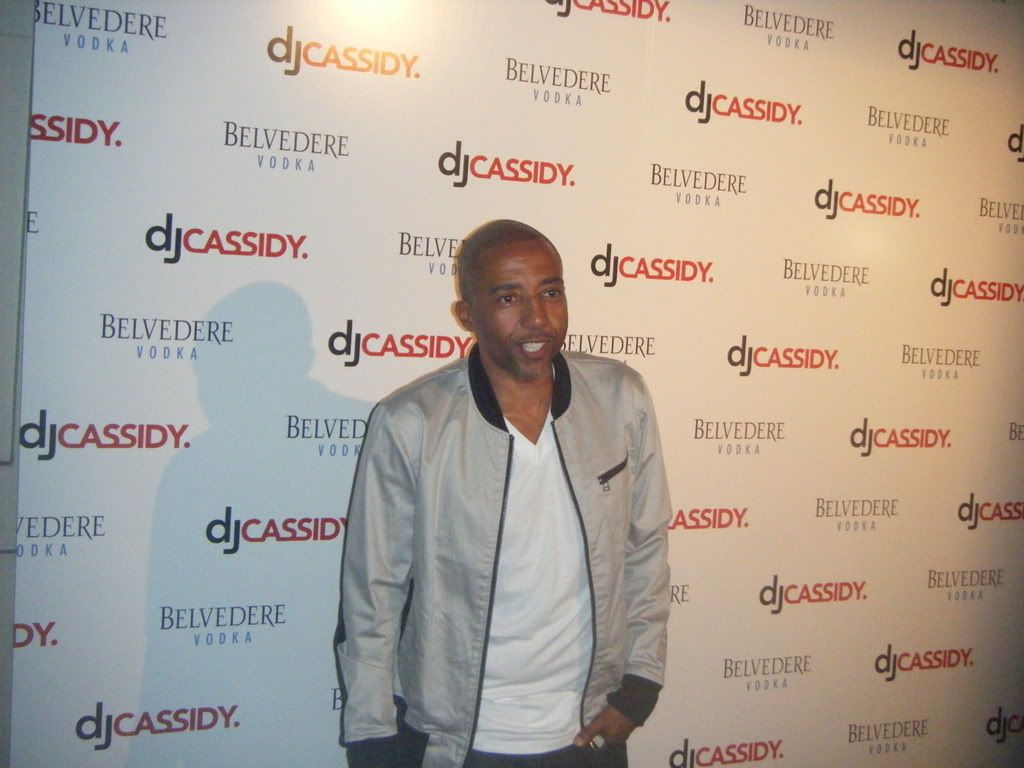 Kevin Liles gets in on the action at DJ Cassidy's B-Day party….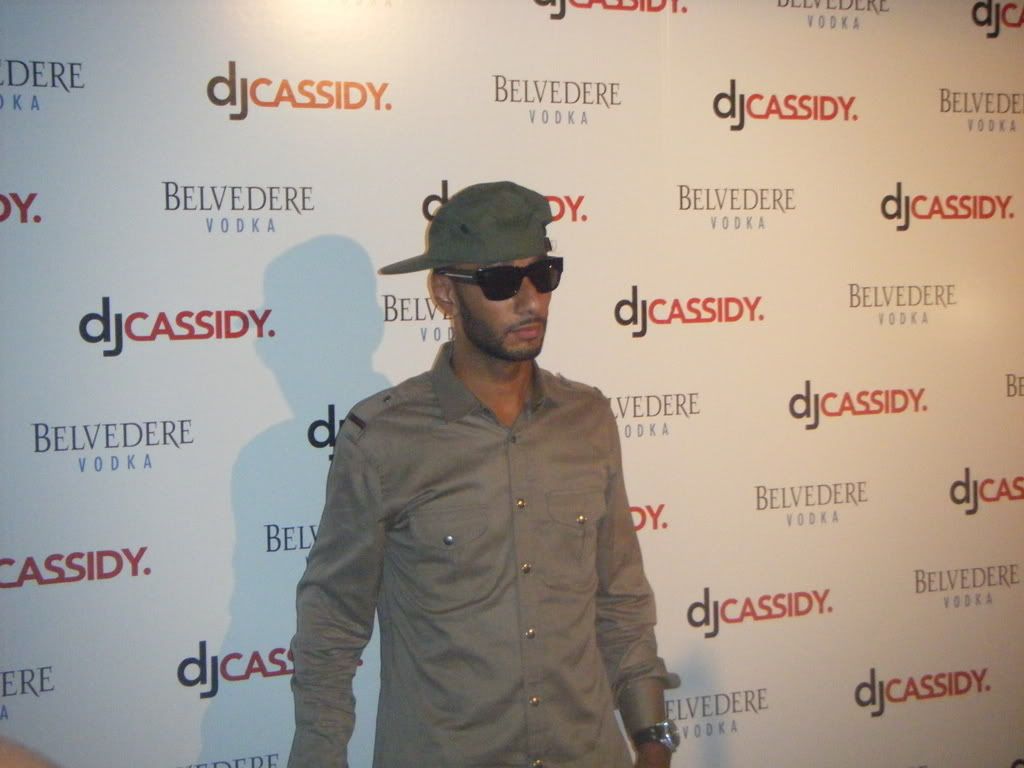 Swizzy The Monster made a quick appearance…..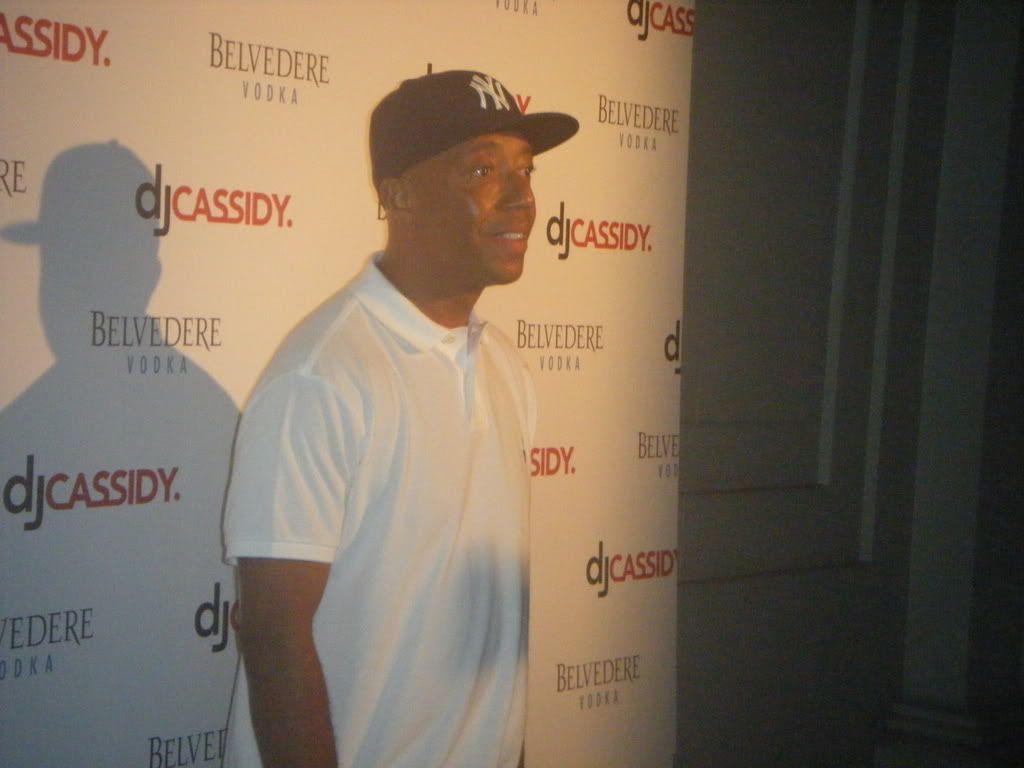 Russell Simmons poses for the cameras at DJ Cassidy's B-Day party….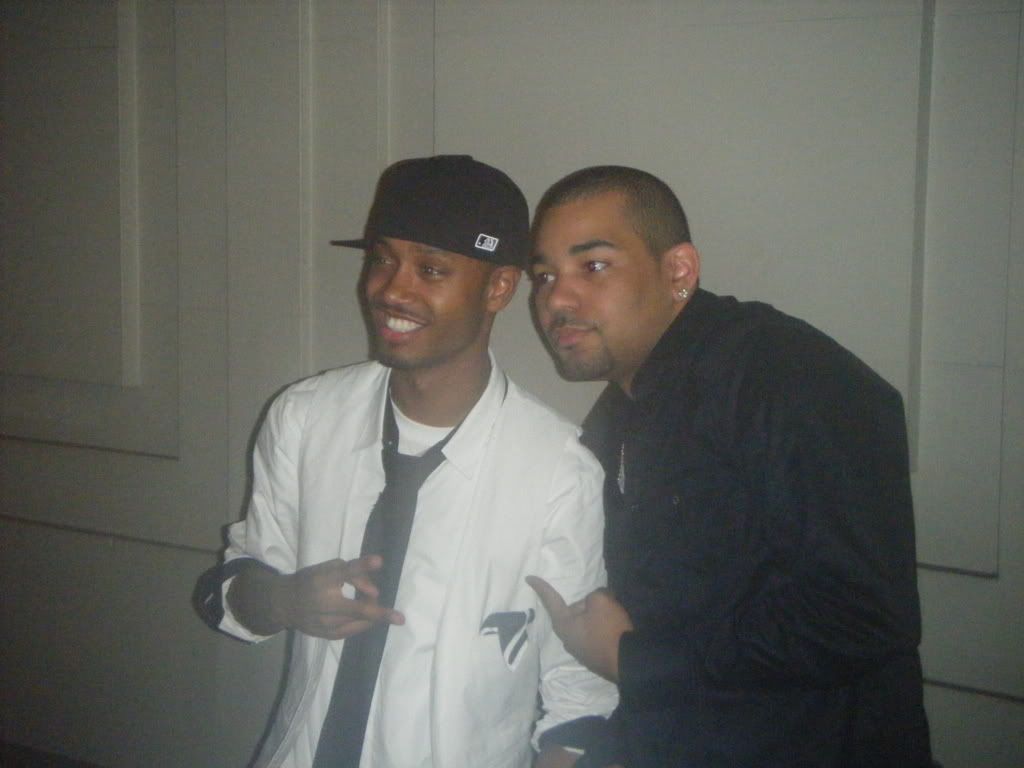 Terrance J and DJ Envy point out each others coolness during DJ Cassidy's B-Day party…. 

Lil X slid through to wish DJ Cassidy a happy birthday…..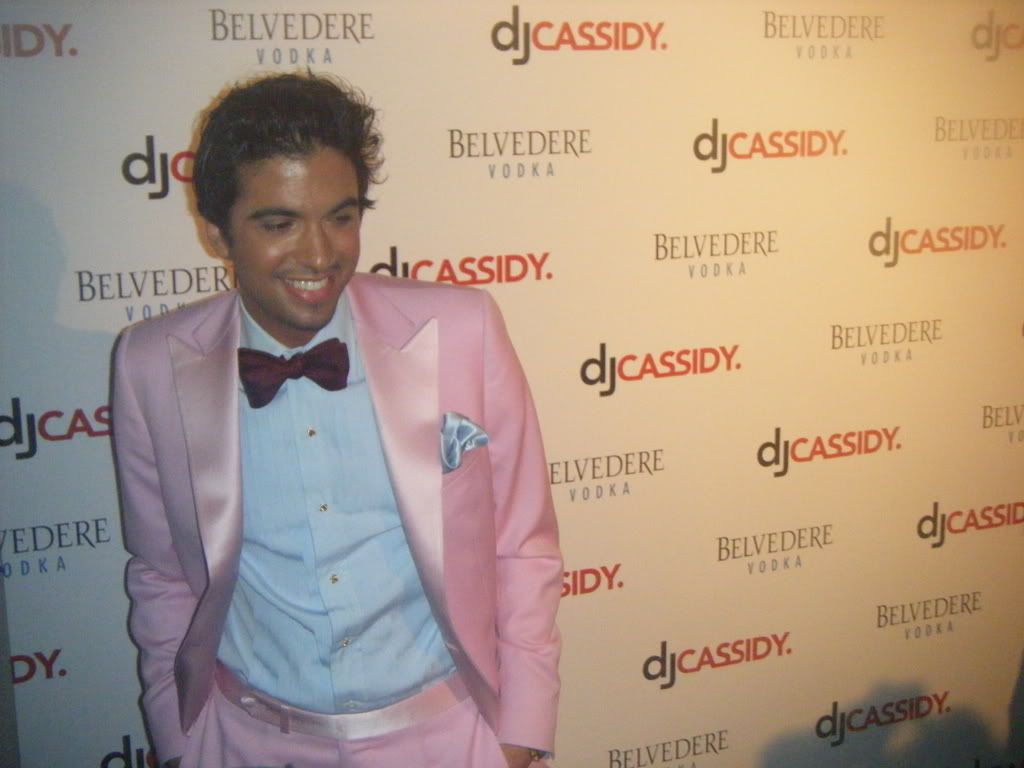 Finally, the birthday boy, DJ Cassidy hit the red carpet with his million dollar smile….. 
---
July 9th, 2008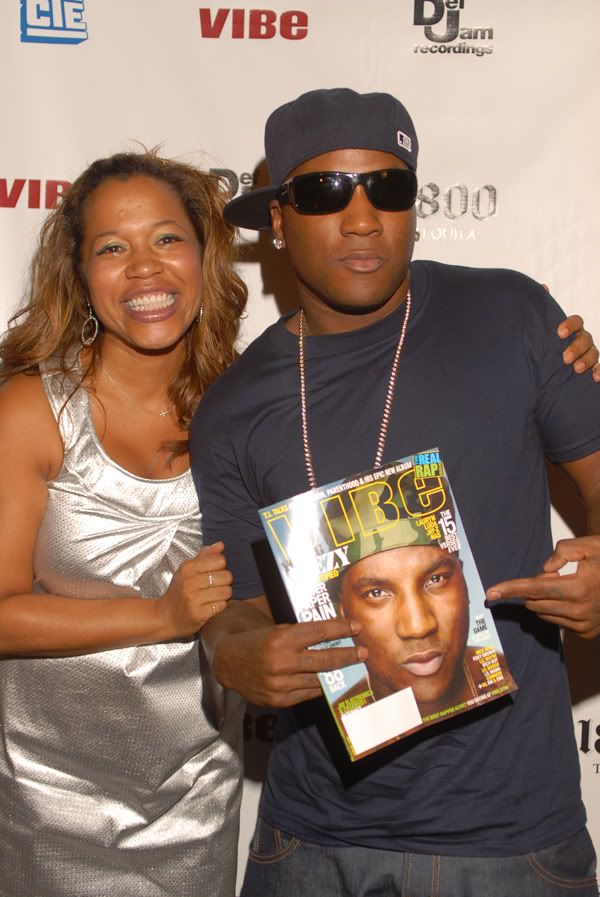 Maybe I'm buggin, but is a 9-5 supposed to be this much fun?? Nah, right (what up Eskay lol?) I swear, if I'm not talking to one of my favorite artists, I'm traveling across country to an event. And if I'm not outta town, I'm at some function where the alcoholic consumption is free of charge (well not last night, but you get the idea) and Jermaine Dupri is yelling at me to get  his artists' feature up online (Whas good JD lol, it'll be done before COB). Regardless of what's going on, just know your boy is having a blast. Last night I hit up Vibe's Real Rap Issue Party at Club Ono , and judging by the ambiance that blessed the facility, to the untrained industry eye, one would have thought it was an after party for the 51st Annual Grammy Awards.
Of course, I had my roadie Edaki with me, so you already know how it gets when we hit the town. However, E wasn't feeling the sardine can like atmosphere, so he bolted early, but of course I got a nice flick of him reading a magazine lol. PRICELESS! As soon as I stepped foot inside, my homey, Melo purchased me a L.I.T. and since it was incredibly strong, I was feeling a BIT friendlier than usual. We posted up at the bar for a minute, you know, looking cool and ish like that. At first, it was pretty light inside, DJ Envy was in one corner, DJ Cassidy was spinning everything under the sun and the ladies, ahhhhhhh the ladies were looking incredibly scrumptious. King of the South, T.I.P showed up unexpectedly and even posed for a quick snap shot (check below). Talked some business with the homey Shaheem Reid from MTV and grabbed another beverage. After being stiffed at the door, the homey Jackpot FINALLY got inside, which is when the real fun started!
All of a sudden, it got a tad bit crazy. First JD and the digital darling, Dondria (whad up, DD lol?) showed up. Then Ebro, Hot 97's Program Director came in and hit the bar. Next, Fabolous and his Street Family goons hit the VIP section with DJ Clue close by. Lenny S discreetly maneuvered his way around the lounge while Young Sav and Steve-O kept things poppin on the patio. Ace Hood slid by as DJ Envy punched me in the elbow making me almost drop my drink (prick, lol). Young Sav and I asked Lenny S about the "Put On" remix with Jay-Z, in which he gave us this GUILTY smirk (that means it's coming soon). JD and I talked about keeping Dondria's online presence strong because that's basically where she originated. He explained to me in DETAIL on how he wanted to execute that plan, which sounded pretty damn solid. Danyel Smith, EIC of VIBE Magazine, took some time to ask me why Howard University was blanketing the entire entertainment industry with its insanely talented personnel (her online editor, Jozen Cummings is also a Howard alumni, WHAD UP HOMEY?)
As I was making my rounds, I bumped into a young lady by the name of Nicky Nice. During my spot to spot moves, she was nice enough to watch my drink….which was pretty damn awesome. During our chop it up session, the man of the hour, Young Jeezy appeared out of nowhere lol. He made his way to the VIP patio and basically took over. Soon after, Swizz Beatz, Chaka Zulu, Terrence J, Alesha Renee, Irv Gotti and Nas came through and basically made Ono, the spot to be July 8, 2008.
I can't front, this is pretty much a dope ass job with some dope ass perks. And to show you how dope it is, check out these DOPE ass pictures , Me, Johnny Nunez and Ronnie Wright snapped last night! I'm GHOST!
Sincerely
Low "Does life get better than this? Yea, so keep it locked to see how good it gets" Key

Vibe Magazine and Tequilla 1800 kept the party going till about 1am….

Sean Pecas, Jermaine Dupri, Swizz Beatz, Irv Gotti,Young Jeezy and Fabolous mean mug for the flashing lights..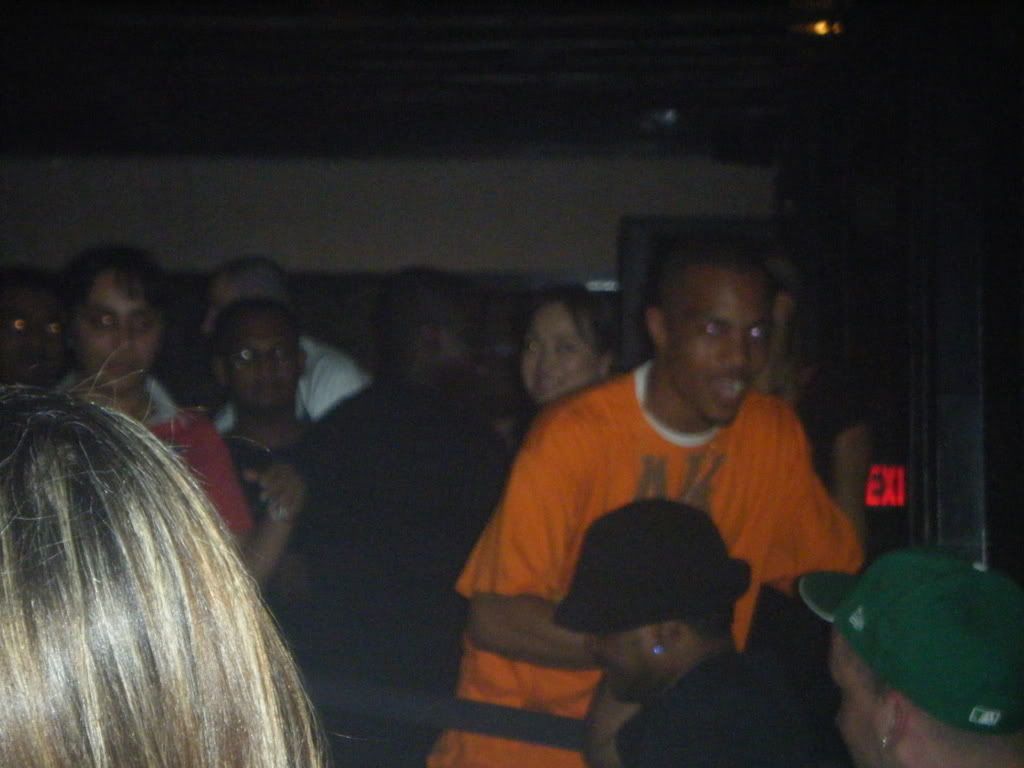 TI hitting the VIP patio…

VIP Patio at club Ono….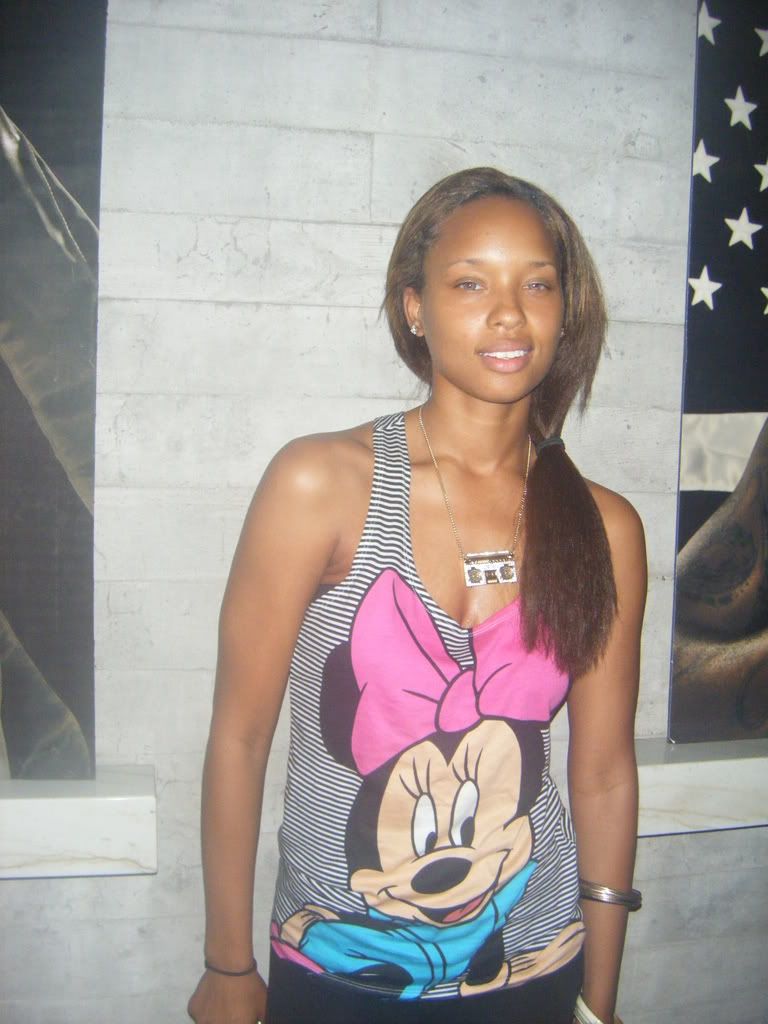 Cute lil honey dip at Vibe's Real Rap Issue Party…Damn it, I should have asked for her name!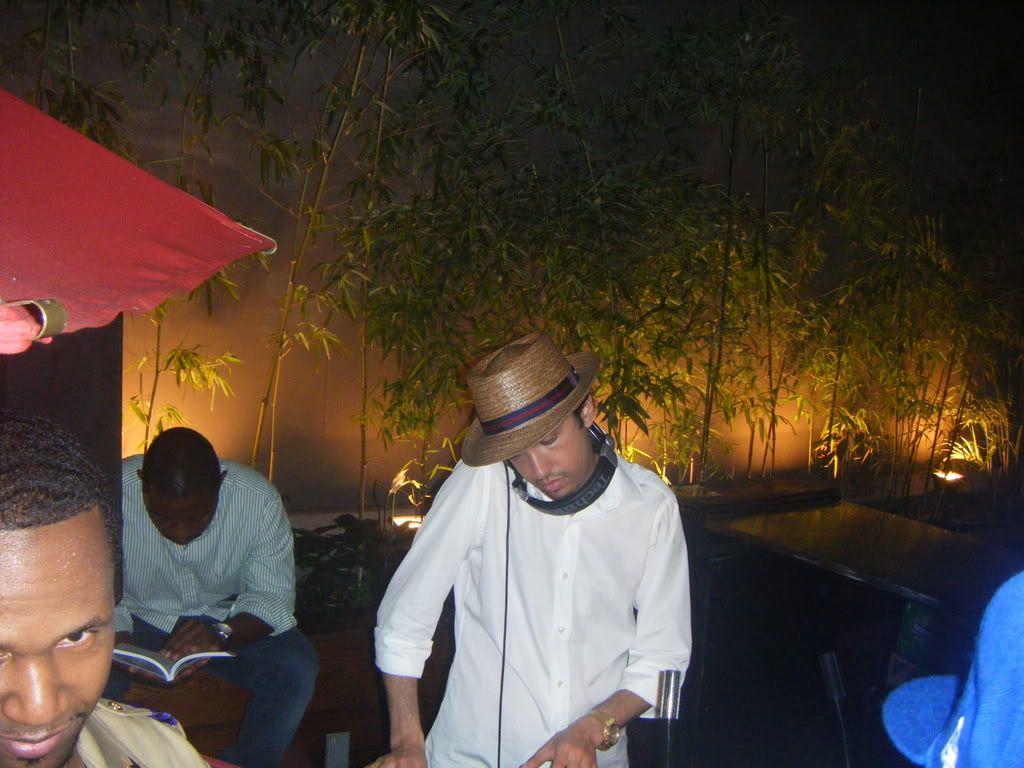 DJ Cassidy getting busy on the 1's and 2's.

VIBE EIC, Danyel Smith and Irv Gotti share a couple laughs…

The man with no title hits the red carpet…

I have NO idea who this is, but she's a cutie….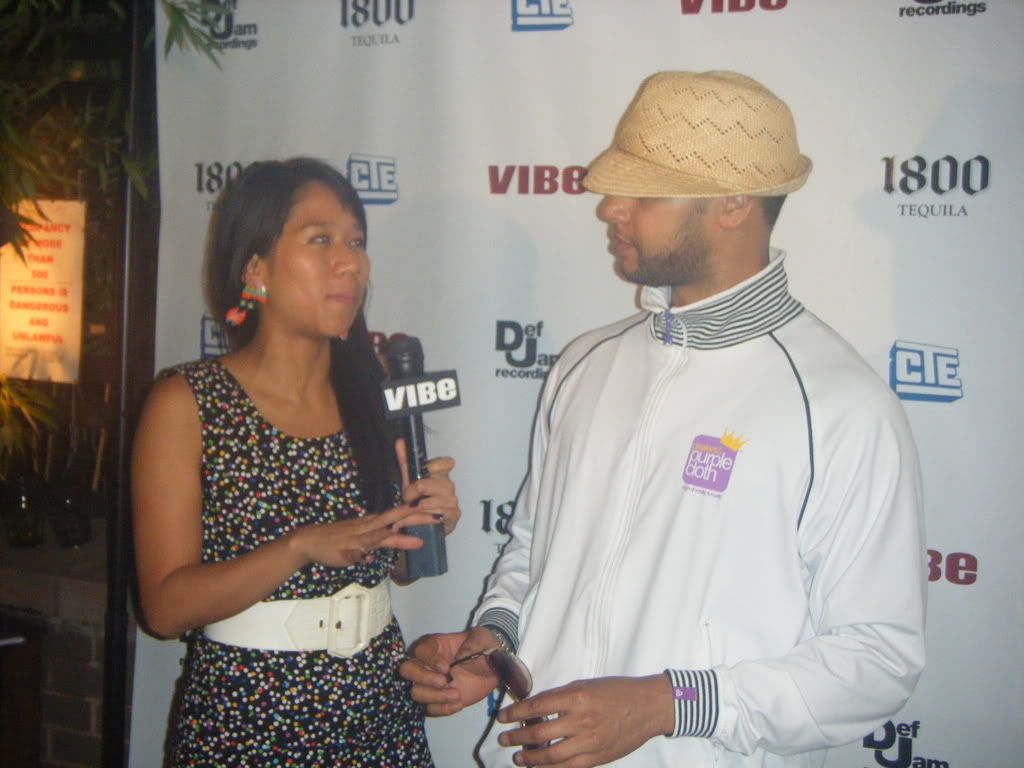 VIBE correspondent, Audrea chats it up with video director, Little X…..

Red Cafe and DJ Envy throw it up for BET.Com…..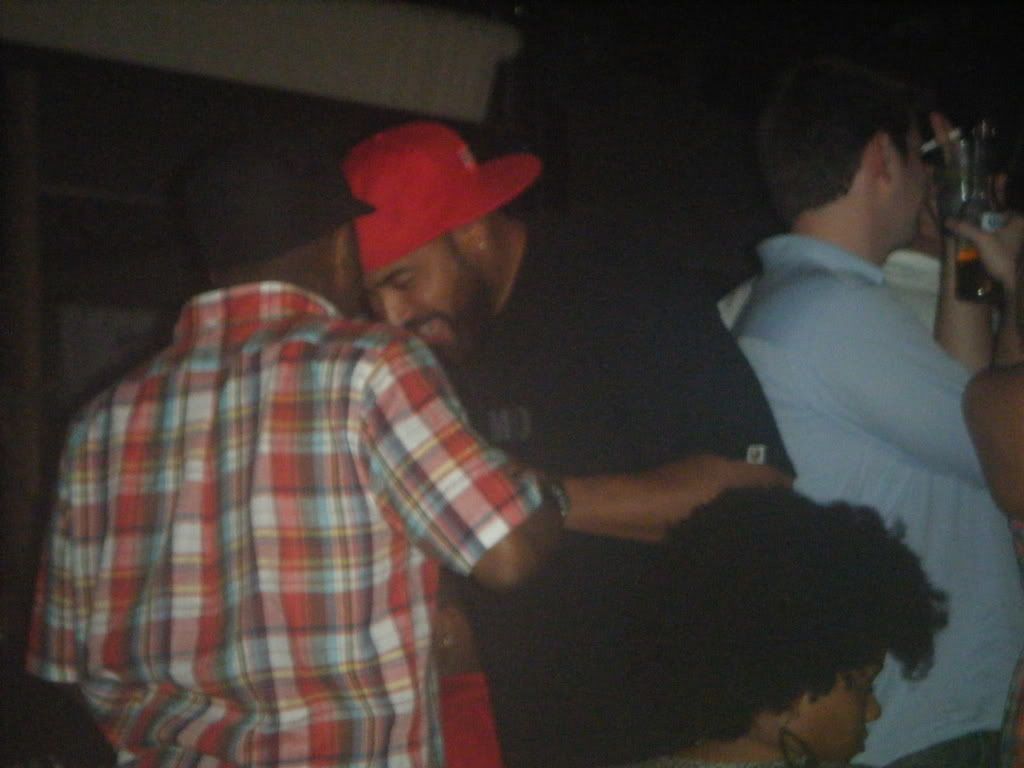 Jermaine Dupri and Ebro chop it up on the VIP Patio….

Young Jeezy and Fabolous sippin on some Tequilla 1800….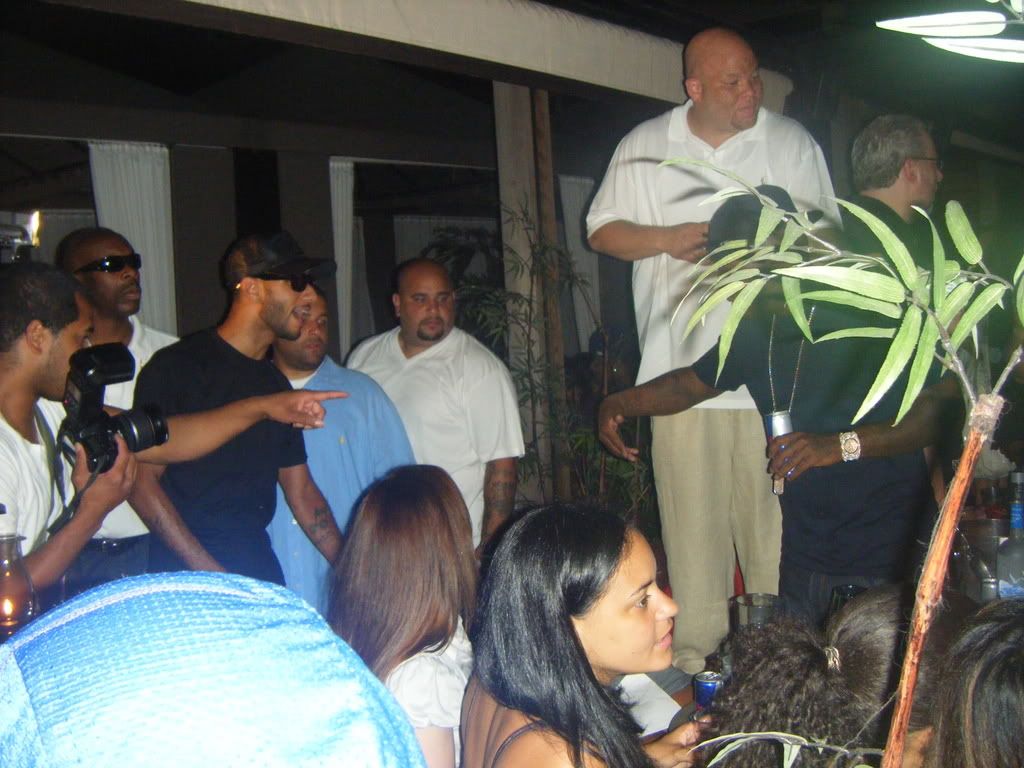 Swizzy, Sean Pecas (the tall bald one) and Young Jeezy meet up on the VIP Patio……

The homey, Nicky Nice, held it down for VIBE Magazine…..

"Can't front, I'm missin the old DJ Clue tapes"- Joe Budden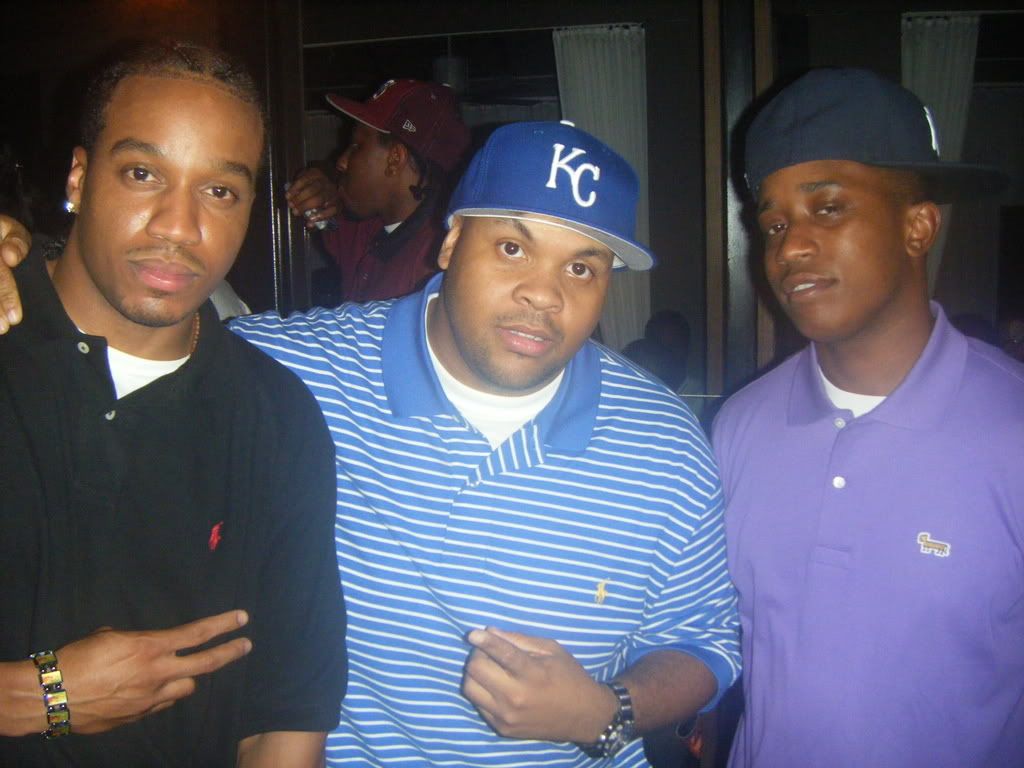 Tim Glover, Young Sav and Steve-O repping strong for Def Jam records and Best Of Both Offices

Either he was confused on how small my camera was or how CLOSE it was to his face lol……(no he's not giving me the finger lol)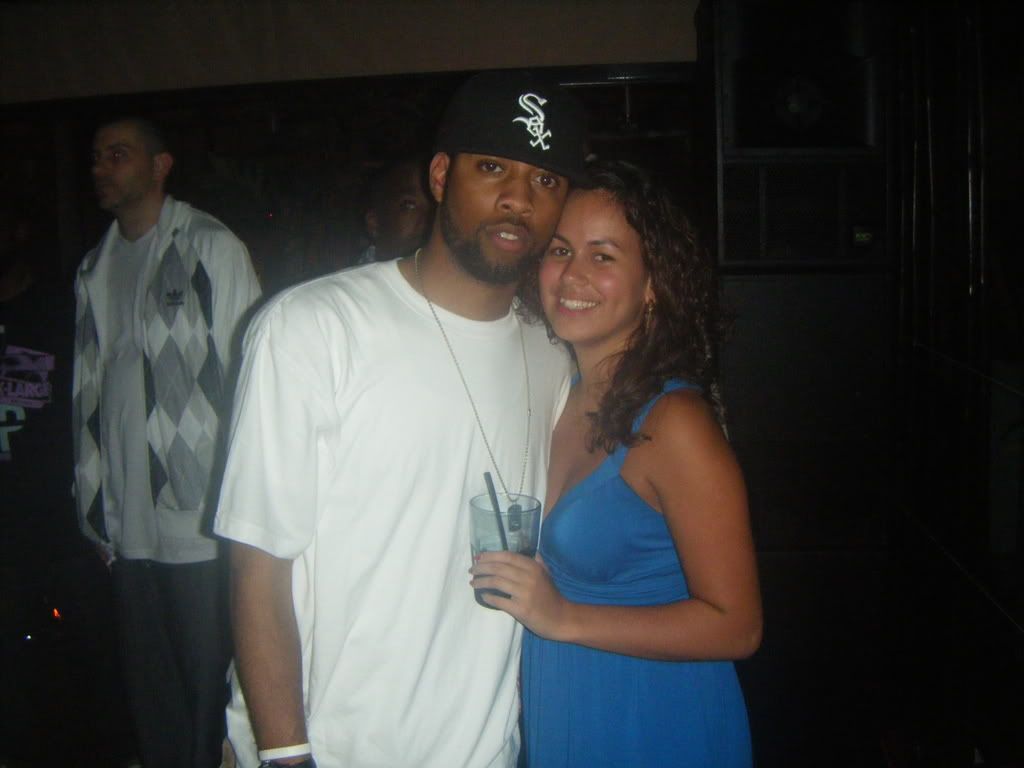 LowKey at it once again…..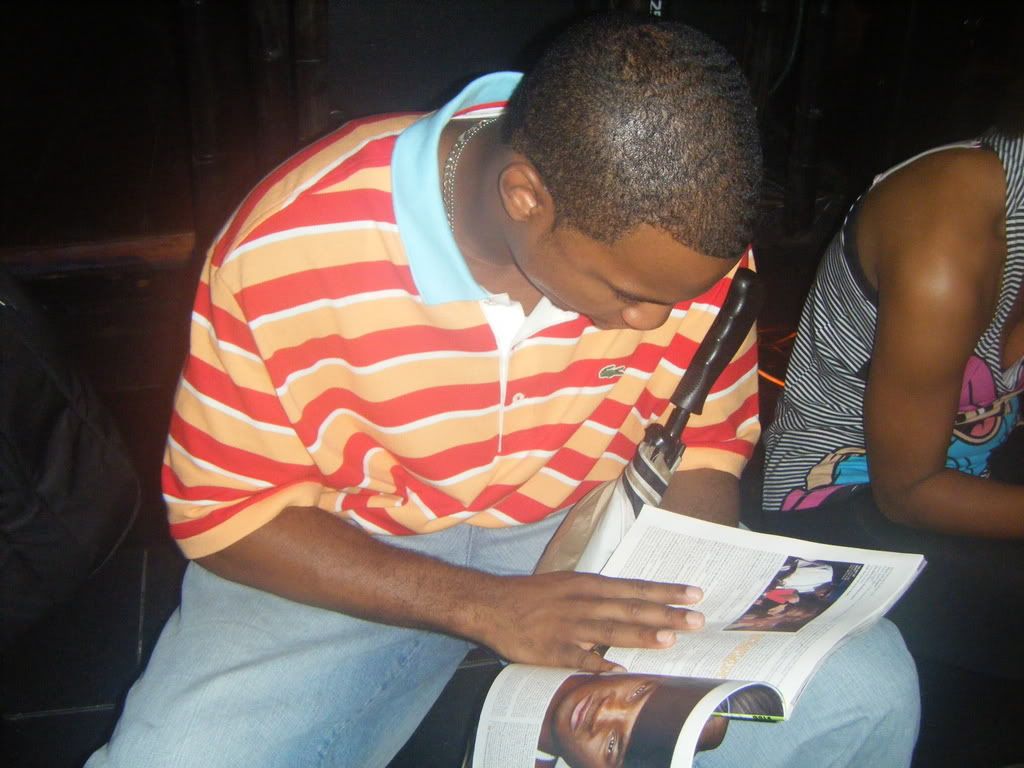 I swear E was sooooooooooo focused on that Young Jeezy article…….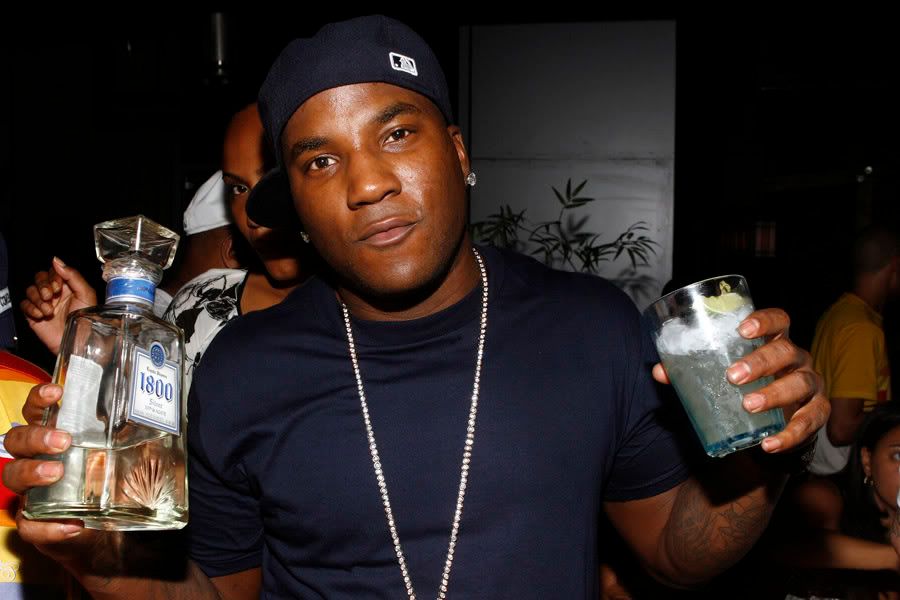 Young Jeezy and his Tequilla 1800….

INCREDIBLE……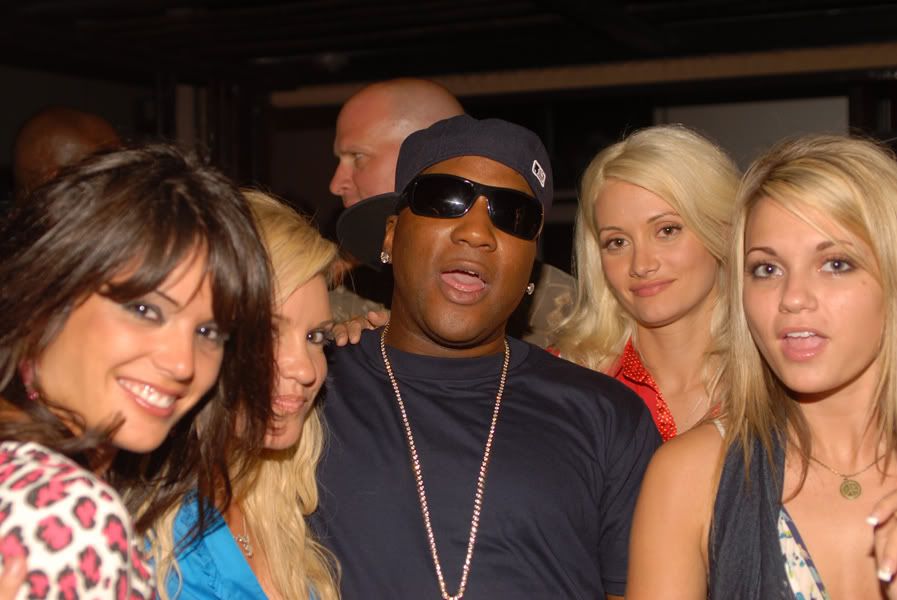 Young Jeezy acting a fool with Playboy's "Girls Next Door"…..

The brown skin vixen, D.Wright…….;)

Look at Jeezy stuntin……
Nas, Swizz Beatz and Young Jeezy get it poppin at Vibe's Real Rap Issue Party….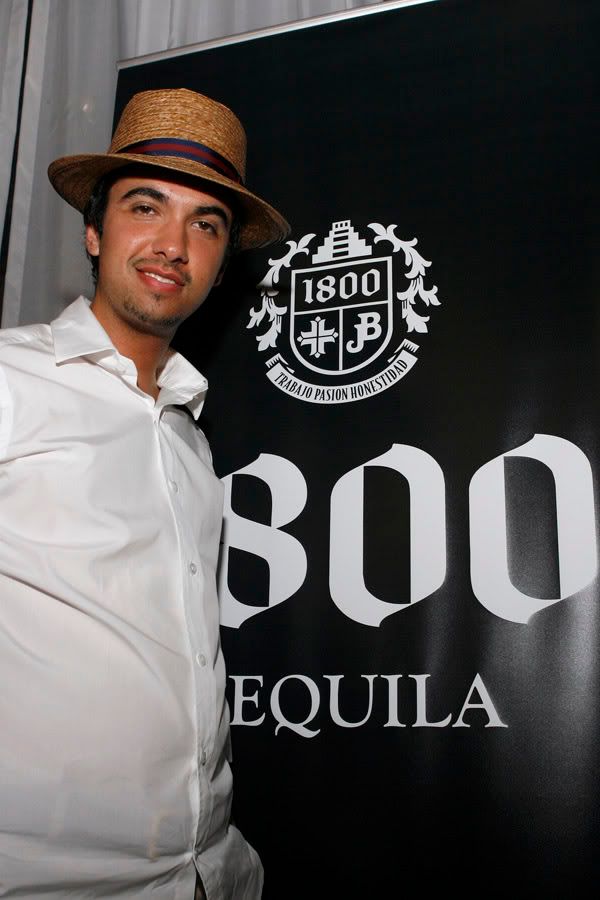 DJ Cassidy gets a taste of the flashing lights and some Tequilla 1800….

Not ONE scuff. That's how you maneuver through a party with a fresh pair of kicks….lol!
---
June 17th, 2008
Ya'll Know What This Is (c) JD….
That's right, JD's digital darling is finally ready to be presented to the masses and you can bet your bottom dollar the good folks (LowKey) over at B.E.T. You Haven't Heard This are providing you with your FIRST exclusive listen to this YouTube phenomenon. Without a DOUBT, this young honey dip has a seasoned voice (sounds better than some of these seasoned vets lol).
Her debut album, Dondria Vs Phatffatt will be hitting retail stores July 29 via SoSo Def/Island Def Jam Records. The single,"Can't Stop", isn't your normal radio tune, but I can guarantee after several listens, this here tune will be in heavy rotation…TRUST ME!
Dondria- Can't Stop (Prod. By Jermaine Dupri) 
Let's go people….
Like it, Love it or Leave it????
Sincerely
Low "I can't stop thinking bout you either baby girl lol" Key 
---
June 12th, 2008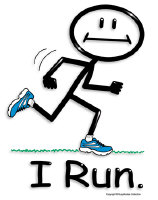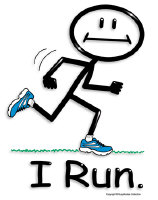 They say exercise is good for the mind body and soul so I guess LowKey is one healthy S.O.B. (sorry, too vulgar?). The last couple of days I've been ripping and running all across America. From the plush rooms of The Red Rock Resort in Las Vegas to the conference rooms with Jermaine Dupri at Island Def Jam, my excursions have been very festive.
Yesterday I got the pleasure to meet (well observe) Jermaine Dupri's next golden goose, Dondria, better known as PhattPhatt, to her plethora of YouTube subscribers. Though I didn't stay for Dondria's one on one interviews (I'll be talking to her later next week), I did receive the chance to hear some of her material, in which JD produced all of (last time he did that much work on one project was Confessions). I can honestly say from what I previewed yesterday, this young star is destined for some type of success. I'm still skeptical about how quick they're distributing the project, but hey, JD asserted it's for the best since her online community has been heckling him for it since she first showed her face on the screens of YouTube.
After chatting with super producer about the new layout of distributing music (more on that later), I took a trip downstairs to harass my usual Def Jam personnel which includes Drew (423,000 first day, cough it up big guy) Melo, JD, Jamal (thanks for the 20 spot), Mazzi (whas up Bro?!), Tim (you don't never give me ish) Young Sav and Steve-O (whewwww that LL record is the one!) Ahhh, fun times. I checked the Crackbeery with a message reading "Game is in the greenrom, this would be a perfect time to talk with him". FUDGE! I hit 8th Ave with the hopes of hailing a cab, but of course, you know how that goes! So, I hit the underground, and waited for the A-Train. It seemed like public transportation was working against my favor, because the A-Treezy was NOWHERE to be found. Time is clicking and I'm still 8 blocks away from my destination.
I FINALLY snatched a cab and it's off to the races. 7 minutes later, I hit the studio, scurry up to the third floor and it's a mad house!! Game's entourage is 532353452 deep and Chris Brown (he did his thing over Lil Wayne's "A Milli") is on the other side of the hallway acting like his young energetic self. I locate Kendra G (WHAD UP KG???) and the wait begins. I cop a squat and until Jayceon (that's his real name) is ready, which wasn't for another 30 minutes. In the meantime, him and his homies killed sometime by playing garbage basketball. Great, I wonder how long this is going to take.
Instead of being a sour pouch kid, I turned the situation into a positive one. I took out my photo flicking apparatus and got to work (scroll down for the evidence). But wait, it gets better; here comes Chris Brown! Yes!! Let's take this a notch higher and actually record these two relive their elementary school days. Chris comes in and gets busy with the rest of the BlackWallStreet Family. Though he wasn't placing any bets (they were betting $100 on each shot), Chris was still having a ball. I guess I was in the right place at the right time…..CHECK IT OUT RIGHT NOW!!!
After the game concluded, I finally got to speak with Game. And even though he was kind of blah and uninterested, I made the best of what he had to offer (more on that later). Finished up, and dipped back to the office. Wheeew, what a day! I'll be ripping and running some more today, so make sure you check back tomorrow for more industry adventures with LowKey.
Sincerely
Low "I can honestly say this was pretty damn fun" Key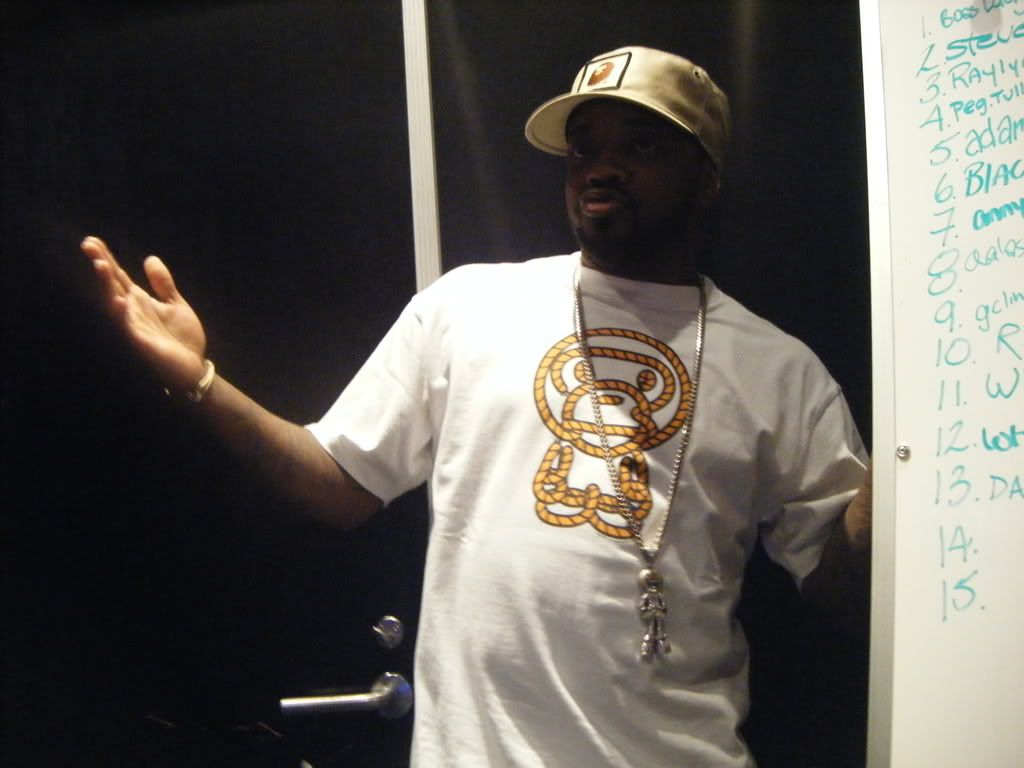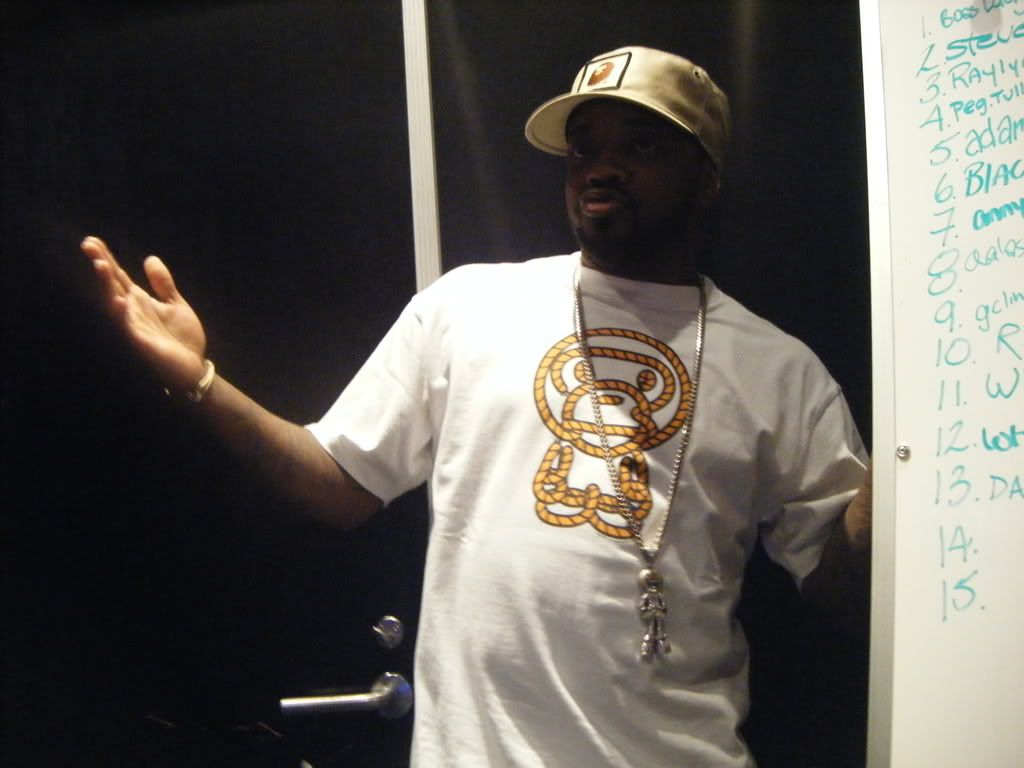 Jermaine Dupri explaining the process of signing Dondria
Jermaine Dupri getting ready to play Dondria's first single, "Can't Stop", which impacts radio June 17th.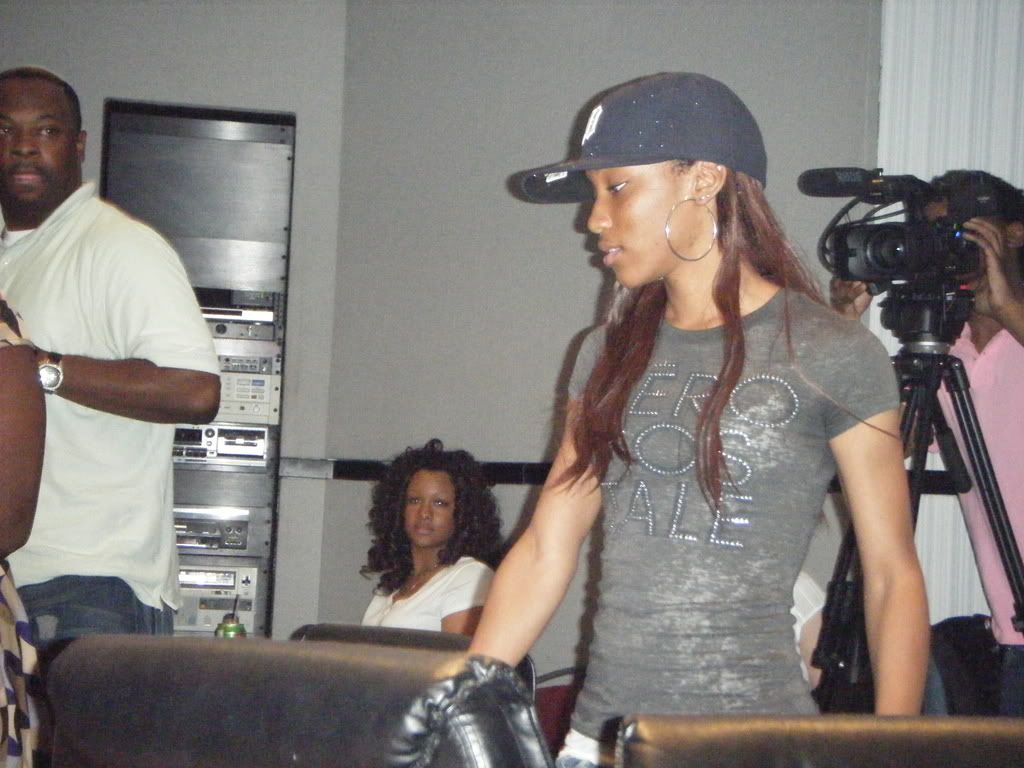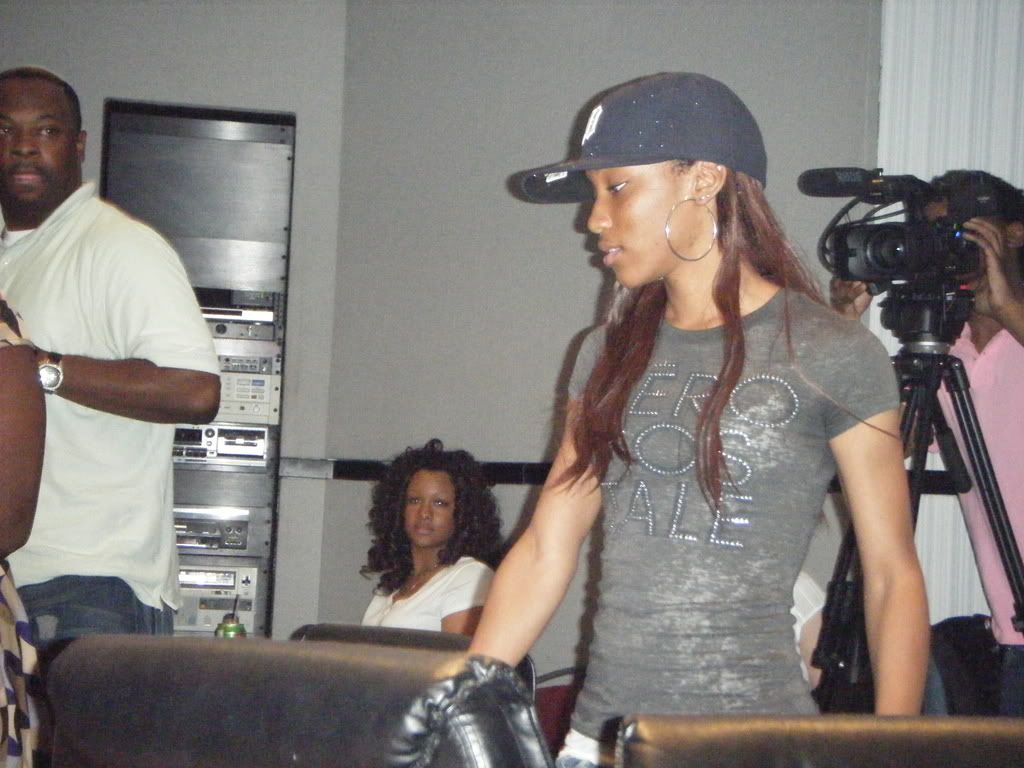 The lady of the hour, Dondria, makes her way into the conference room.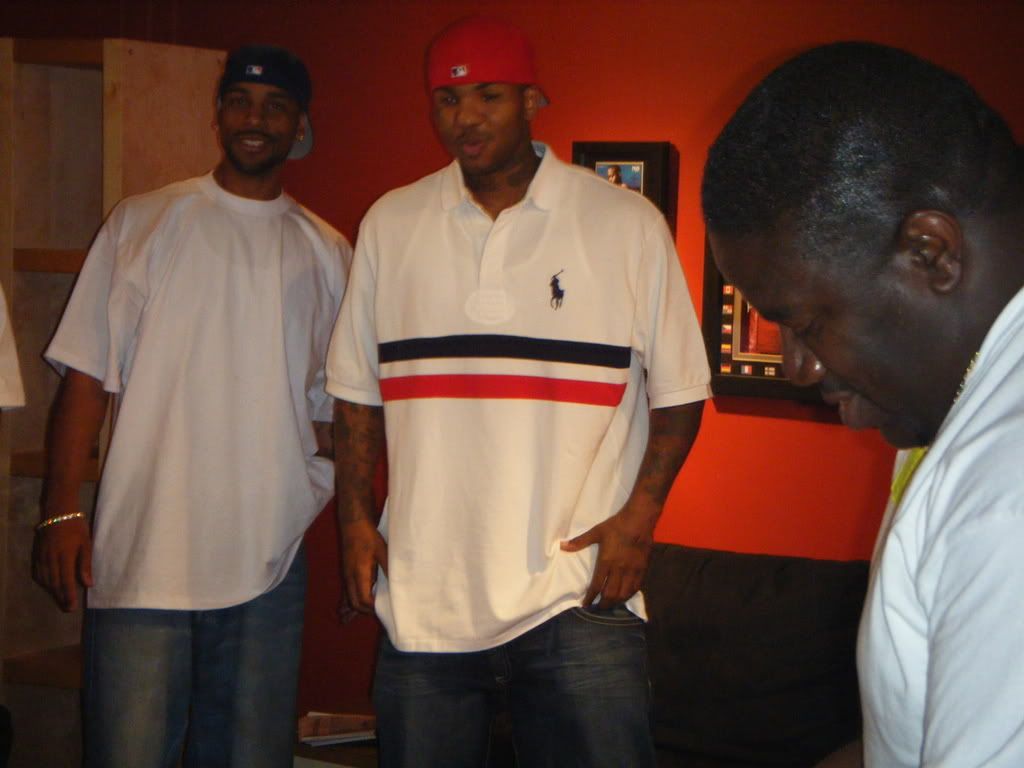 The Game and his homies size up the distance of the garbage hoop….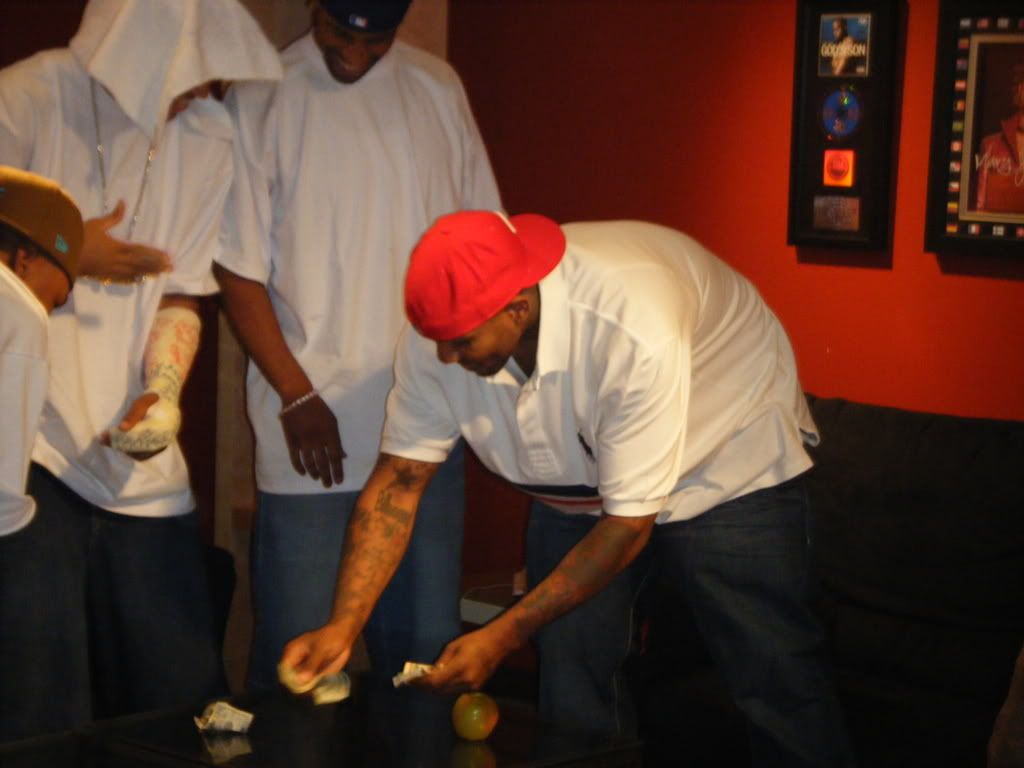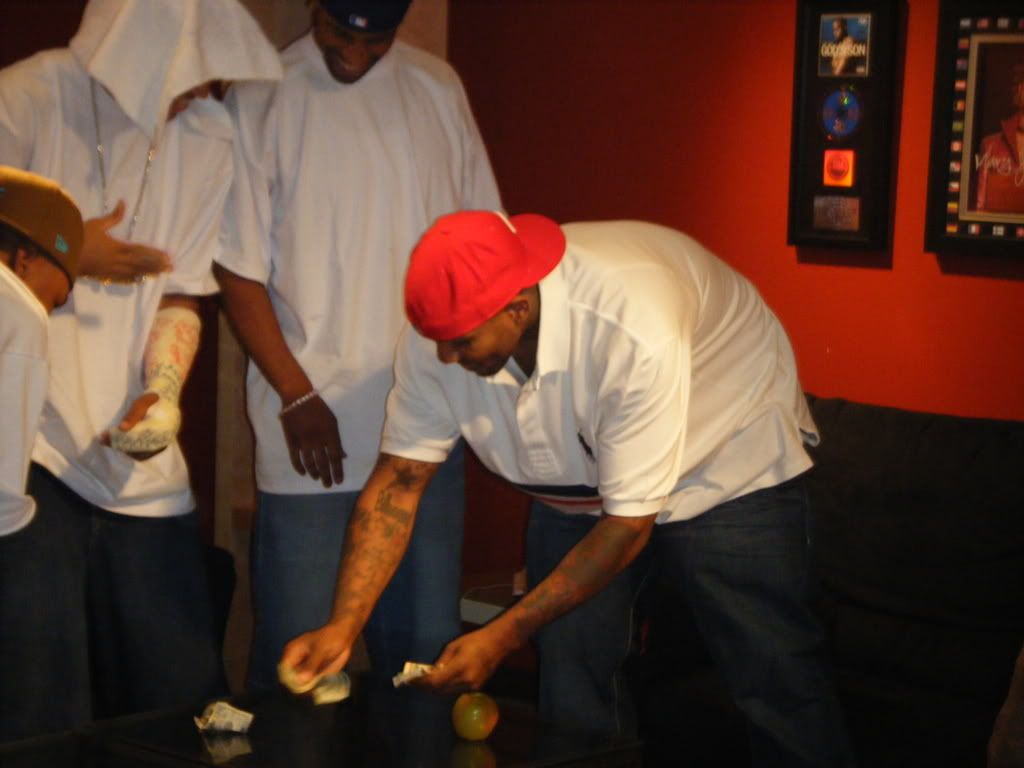 The bets are placed and the stage is set….
It's up…..and it's…….Guess you'll have to WATCH the video to find out what happens!!
---