Archive for "Jamie Foxx"
February 26th, 2009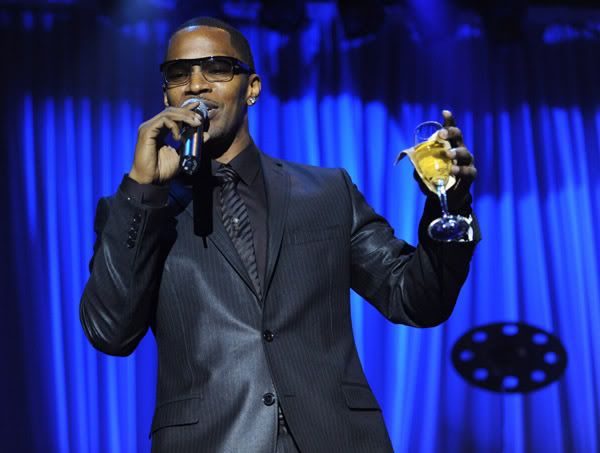 All Parties Should Be Like This….. Read the rest of this entry »
---
---
January 15th, 2009

Now we can Blame It on Busta Rhymes and Lil Wayne as well…. Read the rest of this entry »
---
December 12th, 2008

I say this EVERY night……. Read the rest of this entry »
---
November 29th, 2008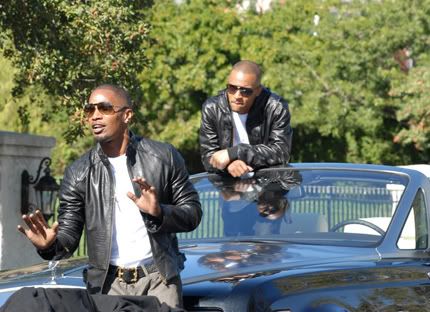 Jamie and TIP link up for new video. Check it out. Read the rest of this entry »
---
November 22nd, 2008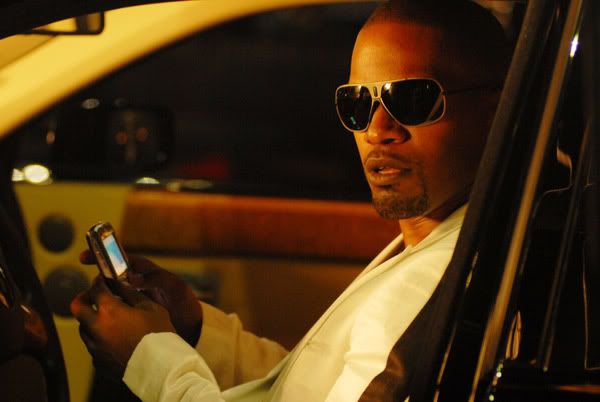 Does Jamie Foxx have a hit on his hands??? I THINK SO! Read the rest of this entry »
---
November 13th, 2008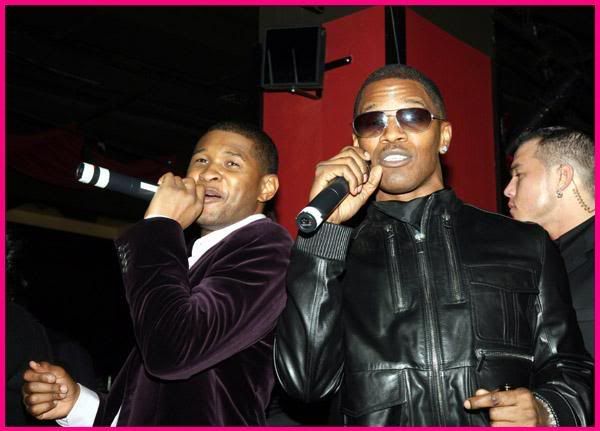 Usher……….Jamie Foxx………Great R&B! Read the rest of this entry »
---
October 29th, 2008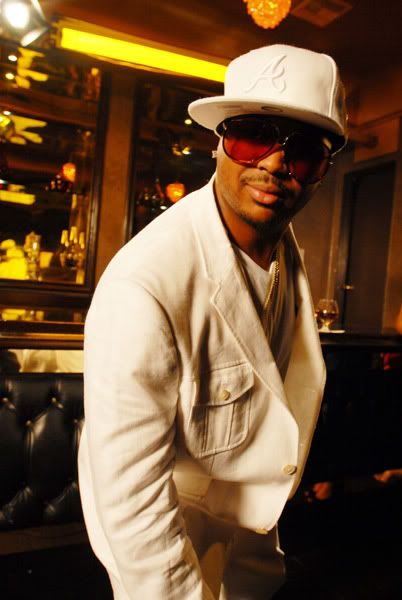 The Dream teams up with Lil Jon, while Jamie Foxx links with the King of the South! Read the rest of this entry »
---
September 10th, 2008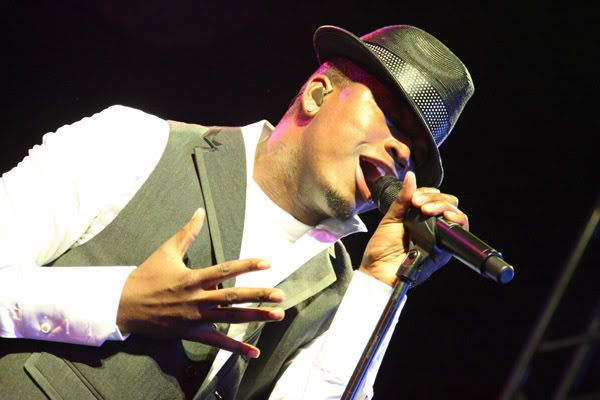 Neyo does it again! Read the rest of this entry »
---
August 26th, 2008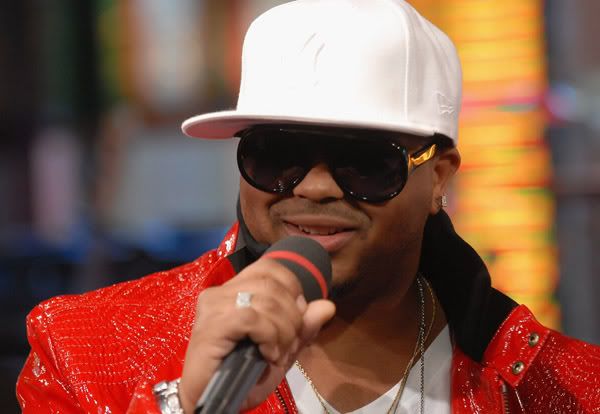 The Dream has hits for days, come tell LowKey your favorite! Read the rest of this entry »
---
June 4th, 2008
Sometimes when situations occur at the last minute sans your knowledge of the actual event, it's deemed as a bad thing. But when the big homey, RC, snatched me up for a Busta Rhymes album listening session on the 10th floor of our building, two things came to mind; one, "My chocolate milk is going to get warm" and two, "I wonder how hard it'll be to snatch the album without him noticing?"
On our way to the conference room, the aroma of Soul Fixin's locked itself in the deepest portion of my nostrils (and my nose is insanely big lol). At that moment, Busta already won my vote for album of the year. Various executives and managers from the BET Network filed in while I began to devour my plate; Busta soon followed. As soon as Busta entered the room, he greeted each individual as if they played an intricate role in putting the album together. He sat at the head of the table (directly next to me) with an eager but yet nervous demeanor…..I mean, at least until he blurted out "I have the best f*cking album in the world".
Considering the monsoon of legal trouble he was entangled in during the making of this Lp, Busta said with a confident tone "This album is as close to the truth you can possibly get being that I still have things pending". The first track, "Decision" which features Mary J. Blige, Jamie Foxx, Common and John Legend, was produced by Deanun Porter and is a heavy reflection of the rough time Busta was enduring back when his friend/bodyguard, Izzy Ramirez was gunned down on the set of the "Touch It" remix video shoot. Busta explained the songs inspiration was conceived during a phone call from Mary J. Blige declaring her decision to support him during his rough patch. Jamie, Mary and John each took turns crooning the words "I've made a decision, despite all the things we go through/ im going to take my time with you."
Quickly altering the somber ambiance, Busta's next tune knocked so obnoxiously, the flat screen on the wall blacked out momentarily from the thumping kick drum. "Blown" which features five-time 2008 BET Award nominee, T-Pain, screams 645 BMW top down music all throughout the track. Busta said of Teddy's contributions, "I've always appreciated a hard working artist and them making it unanimously known that they're the hardest working mofo in the business. I used T-Pain in a way that no one is going to use T-pain". Cool & Dre produced the infectious mid tempo banger, and when I tell you the song will hurt your chest, please believe me. If not, play it in front of your T.V….I bet you'll believe me then.
"Don't Believe Them" which draws inspiration from the night of T.I.'s weapons arrest at the BET Hip Hop Awards in Atlanta, features the King Of The South himself and Akon. An ode to how the public twisted and manipulated all three parties legal tales, Busta, and TI respectively deliver heart felt verses directed at those who chose to bash and believe the false information. "Dont believe when they try to say its over/ tell em your number one, your a champion", Akon wailed on the Cool and Dre production.
Nowadays concept tracks are as far fetched as buying physical albums, but on the track "If You Don't Know, Now You Know" Busta and Big Tigger (I'm just as surprised as you are) clearly reinvent the definition of concept material. In the form of an interview, Busta and Tigger sit down for an extensive conversation about everything and anything that's occurred in both of their life's. But instead of the song being just an in-depth interview, the track turns into a see-saw conversation with both artists rhyming during the actual dialogue. Big Tigger would ask his question (in the rhyming scheme) and Busta would respond accordingly. To take things a notch higher, a young lady even calls into the show and spits "Hey Tig, im enjoying the show/but there's something about Bus I've been dying to know". With Tigger in rare interview and rhyming form, the former personality fires every and any rumor concerning the rapper. Busta even fires back at Tig when things get a little too personal (remember that rumor regarding Tigger in Karrine Stephans book lol?). Oh, did I mention the track was produced by Dre. Dre and Focus?
"An oldie but goodie", Busta said of "Let Me Show You". The DJ Scratch (he produced "New York S*it") produced tune, which was also co-produced by Busta Rhymes, provides the 35 and up demographic something to groove to. Not only did Busta smile immensely throughout the song, he even jumped up for a round of two stepping with one of the fellow lady listeners. After witnessing that act, it became clear to me; Busta was back to his old self.
"I'ma Go & Get Mine", a track dedicated to the counterfeit night club bullies, shines a beaming light on all the tough heathens who received a severe butt beating for picking on the wrong club patron. Known for applying a sense of humor in his music, "Ima Go & Get Mine" exemplifies just that. Sampling Mike Epps vocals from the movie All About The Benjamin's, DJ Scratch cuts Mike's vocals so precise, you would have thought Epps was in the studio laying the vocals himself. "I'm a go and get my 45 on 47 be back in 15 so leave in 30/ cause ima be back with 37 niggaz wit them 38's. CLASSIC!
"If" which features Nicole Sherzinger from The Pussycat Dolls pits Busta next to the seductive song bird explaining some of the things that might occur if she only knew. The Rick Rock produced track gives an Arabian feel with the off set kicks and claps. Nicole's ear candy,("Now every time I see ya face and hear ya voice"), and Busta's profound tone ("If You only knew, If you only knew"), keeps the tracks mixture of assertive commentary and flirtatious inquires at an equal level.
"Throw It Up" is an all out slug fest between Ludacris, Lil Wayne and of course Busta himself. The Cool & Dre production gives each lyrical connoisseur enough breathing room to cause a certain amount of damager during their respective slots. Luda raps "I throw it up like them gangs in California". It's evident these three were summoned by the streets with Busta rapping "When the game was getting weak and everyone started whining/and when the streets needed us, we came with perfect timing".
Too long? Who cares! An album of this stature deserved every single noun, adjective and verb. Busta is FINALLY back on his BS. THANK GOD! Seems like Busta's pre prediction was right on point because he definitely has "THE BEST F*CKING ALBUM IN THE WORLD"
Sincerely
Low "This ish is so good, I'm not going to bootleg it. I swear, lol" Key
P.S. Congratulations to Barack Obama for securing the Democratic Nominee!!!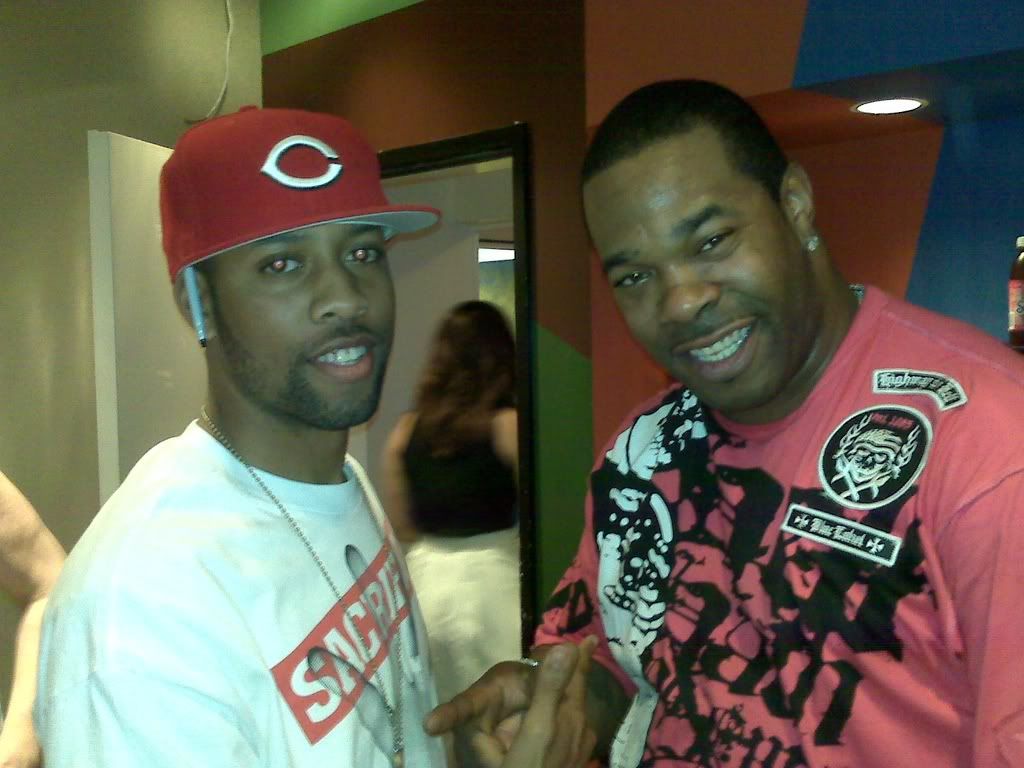 LowKey and Busta after listening to the "BEST FUGGIN ALBUM IN THE WORLD"
---