Archive for "Jim Jones"
February 13th, 2009

(Opera Voice) KIIIIILLLLLLLLLLLLLLLAAAAAAA!  Read the rest of this entry »
---
---
February 5th, 2009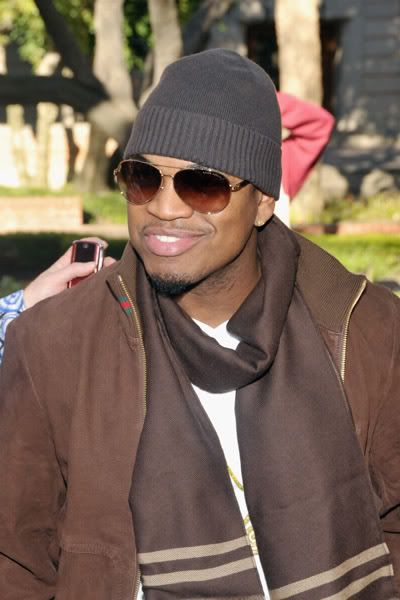 Neyo finally sets the record straight! Read the rest of this entry »
---
January 15th, 2009

What's a happy home without Cam'ron?? A happier one…… Read the rest of this entry »
---
December 29th, 2008

Hot 97 takes over Nassau Coliseum! Read the rest of this entry »
---
November 19th, 2008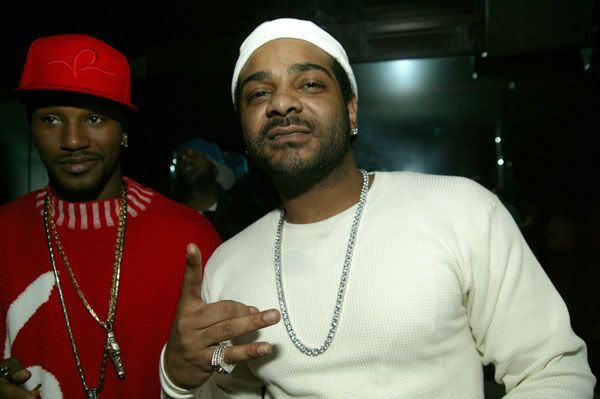 Jimmy and Cam claiming foul play by Jay-Z and Kanye?? THEY SURE ARE!  Read the rest of this entry »
---
November 19th, 2008

Hard times are among us…especially for Dame Dash! Read the rest of this entry »
---
October 3rd, 2008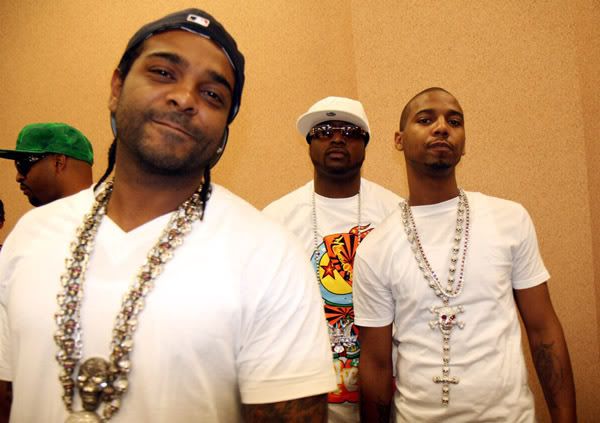 And the battle begins….. Read the rest of this entry »
---
July 25th, 2008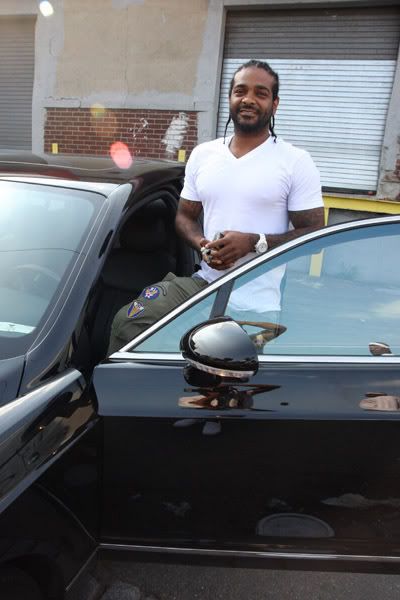 Dip Set captain, Jim Jones reveals true feelings about Nas and his protest against Fox News. Read the rest of this entry »
---
July 7th, 2008
Hopeless Hip Hopper, that's the category this individual falls under. Known for speaking directly from the soul Joe Budden blankets the whole industry with a track that poesses the question of who gutted hip hip and when. Pointing out every vital and relevant occurrence that's had a lasting affect on the culture, Budden speaks passionately on all his observations within the last 5 years. From artist signings and droppings to questioning the selection process on 106 and Park, it's obvious this subject's been tugging at Joey's conscience for quite some time.

Some may view this as a plight to sell albums or even a segue to start some type of lyrical confrontation with one of the afromentioned artists, but judging by the tone and commentary he's basically opening the dialogue on where hip hop went and what it's going to take to revive it.

Packed with a bunch of great rhetorical questions and statements, "Who" only makes you ask yourself, "When did all this sh*t go wrong?" Below are a couple punchlines with links (not all of them) to that specific topic…


"Was it T-Pain with that funny voice sh*t, was it Lil Wayne wit that funny voice sh*t/the whole game di@k rode that funny voice sh*t"

"Pac, Big, Pun went to sleep and never woke up"

"The more dudes said they didn't write down lyrics/the more it started to sound like they didn't"

"Maybe it all started when Roc-A-Fella parted"

"F*ck blaming the south, we ain't segregated"

"I seen all this coming I knew what we was in fo, back when Eric Sermon had jumped out the window"

"Or did one hit wonders change it all along/they made labels only wanna sign a dude's song"

"Was it when Mase retired and couldn't hack it/Tip could, he just needed some more ratchets"

"A million Busta albums and he's still not mentioned with G.O.A.T."

"Papoose and The Clipse both survived/ inking with Jive and then getting Jived"

"The feds was on Irv, so the ink dropped murda"

"A&R's won't take risks, they won't sign nigg*z"

"Did it start when Fox stayed in the news, more than she stayed in the booth"

"Did it start with the iPod"

"The f*ck is up with DMX, I hope dude straight"

"The second week show that the boy's number aint high/ I hate to break it to you, numbers always lie"




"I can't tell when it happened, was it when Lil Jon show dudes you could sell without rapping"




"I gotta talk candid, did we start having issues around the sametime Jimmy and Cam did"

"DJ's, Producers, ones to get us the farthest/said f*ck rappers and they became the artist"

Alright, I need your honest opinion on this one…..

Like it, Love it, or Leave It?????

Sincerely

Low "It's gon take a whole lot to get hip hop back where it was" Key
---
June 10th, 2008
So I was rummaging around the internets this morning and I came across an intriguing interview on HHNLive.Com with Dipset's head honcho, Jim Jones (since Cam'ron's disappearance). The Harlem native was discussing the Byrd Gang Movement, his relationship with Dame Dash, and how the NYC hip hop scene is a must visit if you wanna succeed in this game. Check out some of things Jimmy addressed during his interview…..
On working with Dame Dash…
"A lot of people don't know that I've known Dame since I was like 6. Like we grew up in the same building. But you know as you get older and become a man you take your own paths. Dame was always the man and a mentor even when we were young. He was flashy he was always getting money. What he did in this rap game is what I always remember him doing. Now that I'm more calm and everything is non emotional, like he told me I was too emotional, now I'm able to have him work with me, or show me different things. They claim the game is to be sold not to be told but in the case with Dame he's telling me everything. They've made history over and over again. Dame is the man. That's Flash Gordon. He been flashing on cats. You can't take nothing away from him at all. He's made two of the biggest artists ever."
On the Diplomat Family
"It's good to have everybody in they own movement. First thing we want everybody to be able to get money on they own. We want everybody able to branch out and make the movement bigger. We don't want no one boss, I want everybody to be a boss. And then we all bosses!"
On NYPD behavior
"Everybody is talking about we need to protest, etc. and yeah we need to do everything we can do. But we also have to be smart. This is 2008 not the times of Martin and Malcolm and they did their thing. They are not letting us do that type of shit anymore. We have to be smart about the tools that we use to make this bullshit better. Like the Sean Bell incident happens everyday."
On NYC hip hop and it's effect on the rest of the hip hop community
"I'll put it like this. You still have to go to Hollywood to make movies. You want to get a record deal. Come to NY. It's just like life, everything moves in a circle and 360. We've seen it go from the West coast, Midwest, to the South. And when you press mute on the TV everybody looks like their from New York. Not to take a shot at anybody but we set the precedents for style, swag, sound, rap. They making good music why not? For the most part, the people to sell 8 million are from New York. The 50 Cents, The Jay zs, The Ruff Ryders, like every huge cat from New York takes the precedent for the whole game. It's what we do. And the new one is me. I'm bout to go crazy on everybody in this game. Because I'm sick of it. We bringing it all the way back home because it never left. Just like New York hustlas, we always went out of town to get money."
Although Jones isn't the most talented dude, he's probably one of the most interesting characters in the game right now. Homey's been hustling since Cam's early glory days, so everything he's embracing right now….he rightfully deserves. Iight ladies and gents, I shall return later on tonight…I'm heading over to Spotlight Live for R&B Live's One Year Anniversary with special appearances from Akon, T-Pain, Kardinal Offishall and plenty more…
Sincerely
Low "Wheeeew, Life as a blogger is tough" Key
---