Archive for "Keyshia Cole"
February 1st, 2009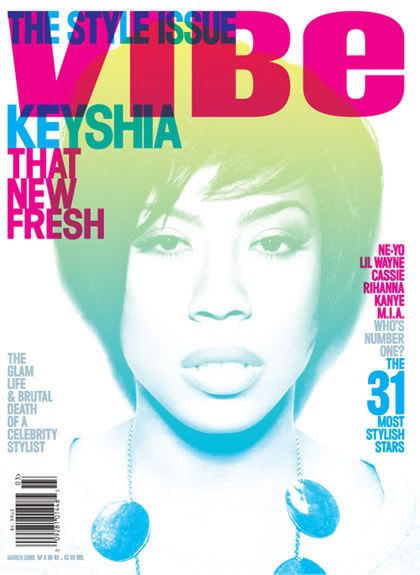 Someone at VIBE is going to KILL ME! Read the rest of this entry »
---
---
December 12th, 2008

Fellas listen up….Keyshia's talking to YOU! Read the rest of this entry »
---
December 10th, 2008

Alicia Keys…..Beyonce…….Tough choice, huh??? Read the rest of this entry »
---
December 8th, 2008

Keyshia & Weezy revisit a classic, but do they REDELIVER? Read the rest of this entry »
---
December 4th, 2008

Keyshia Cole is finally COMPLETED! Read the rest of this entry »
---
August 21st, 2008

106 & Park hit its 2000th show and boy was it an all-star bash. Come inside to see who celebrated with the 106 Family! Read the rest of this entry »
---
July 3rd, 2008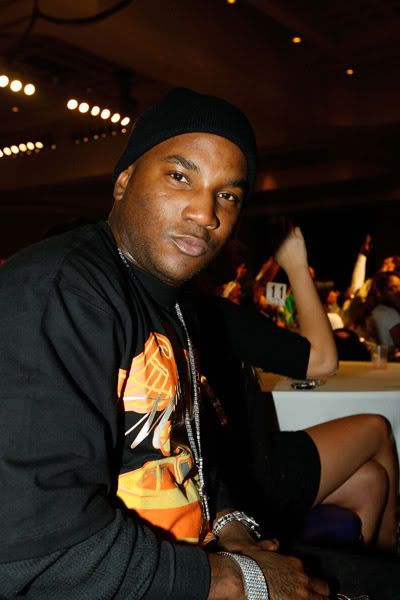 Now like I always say, I'm not the one to start gossip, but this lil blurb about Jeezy and Keyshia needs some validation cause it's obviously a sensitive topic to some of you guys. Before I hit the office today, I picked up the new issue of VIBE with Jeezy on the cover and like I stated the other day, Jeezy addresses the Keyshia Cole marriage situation. Here's EXACTLY what he said about their relationship…
"Keyshia asked me to marry her, bought me a ring and everything. She's not gonna tell you different. I was grown enough to tell her, 'Look baby, that isn't what it is right now'. I'm trying to get my sh*t together. I'm trying to get my money, take care of me and mine. We can hang out as much as you want to. But I'm private. I'm personal. And that sh*t was affecting my personal life." 
So there you have it. Questions, comments, suggestions or whatever you have to say, let it pile up below, but in a civilized manner please lol!
Low "I think I would say no to a female who asked to marry me too!" Key
---
May 5th, 2008
With a slew of tours touching down in various cities this Summer, it was only a matter of time before these two got in on the fun. According to sources close to both parties, both Wayne and Keyshia have expressed interest in touring together in the near future.
Wayne said of the possible conjunction "I think I might go out with Keyshia Cole. You're bringing two different types of people in there. You got people coming to soothe their souls with Keyshia, and you got people who wanna throw their hands up with me. It's like listening to the radio. I think a concert should be like listening to the radio. When you listen to the radio, and your top-five or top-eight songs come on, it's hip-hop, it's R&B. … I think you gonna get that from me and Keyshia and whatever in between that."
Keyshia, who recently finished touring with R.Kelly earlier this year, is also excited about touring with "The Best Rapper Alive In Training". "I'mma kidnap him and take him on tour with me. I think it's a little harder to get him on the stage than it is to get me, we gotta make sure we get together on that."
Interested in seeing Wayne & Keyshia take their show on the road????  Speak on it!
Sincerely
Low "I'll pass" Key
---
April 18th, 2008
B.E.T You Haven't Heard This is BACK (like we ever left lol). On this BEAUTIFUL Friday afternoon, I bring you a new treat from Compton's own, The Game. I'm assuming this is the lead single off his new album, L.A.X. (Los Angeles Times), which is slated to drop June 24th. The tracks is titled "Pain" and it features BET's poster child, Keyshia Cole.
The Game ft. Keyshia Cole- Pain
What ya'll think?????
Sincerely
Low "I think I'm going outside to play" Key
---