Archive for "LL Cool J"
September 15th, 2008

Ya'll know what time it is!! Read the rest of this entry »
---
---
September 14th, 2008
Nelly defends the lil homey! Read the rest of this entry »
---
September 3rd, 2008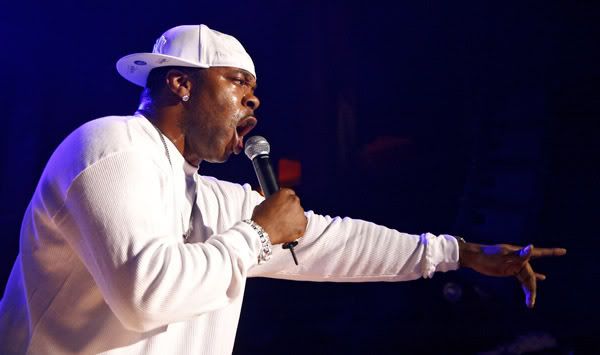 Busta Rhymes…..LowKey….Real Talk…..REAL DOPE! Read the rest of this entry »
---
August 26th, 2008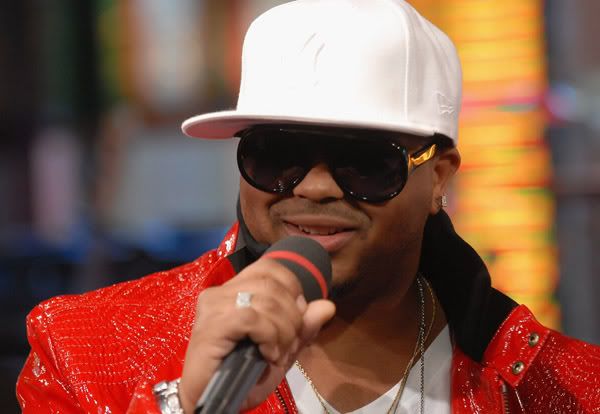 The Dream has hits for days, come tell LowKey your favorite! Read the rest of this entry »
---
August 21st, 2008

106 & Park hit its 2000th show and boy was it an all-star bash. Come inside to see who celebrated with the 106 Family! Read the rest of this entry »
---
August 12th, 2008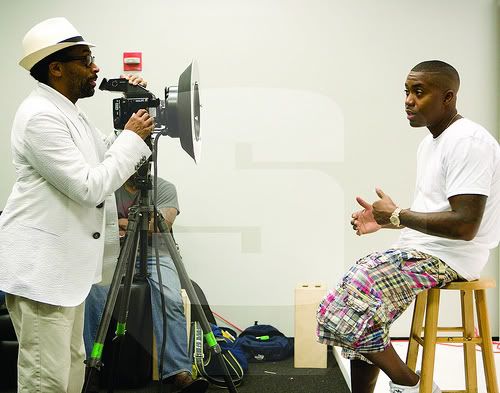 Find out what Nas and Spike Lee have planned! Read the rest of this entry »
---
July 23rd, 2008
I know a majority of you are pretty exhausted from all this Ice Tea/Soulja Boy foolery, but one of the OG's has just chimed in, and surprisingly has taken the youngin's side. On a recent episode of Rap City, DJ Q45 posed the question of "What do you think of hip hop today?" As if LL had this response pre-meditated, the GOAT quickly came to the defense of Soulja Boy and stated, "I think a lot of the older cats need to relax. You have to give the young boys their room and let them do what they do."
With a response like that, I'm sure some of the OG'z are going to spew their hateful thoughts at The GOAT as well as Soulja Boy in the near future.  But wait, it gets better, "These guys need to let these boys get out their and excel. Soulja Boy has the right to make whatever he wants to make. Nobody told Joeski Love 100 years ago he couldn't make Pee Wee Herman, so why can't Soulja Boy make what he makes?" Truuuu, truuuu! I remember when Soulja Boy first came out, I too, had the same pinheaded argument Ice T embedded, but then I realized, who the hell am I to dictate what someone else is doing, let alone hinder any positive process they're trying to maneuver.
And last but not least, LL threw a lil  jab at the Brisk man (Ice Tea. Not funny?? No..Ok lol), "I don't have no problems with Ice, but Ice needs to relax. Let's make a movie together. (Gesturing towards camera) Let's make a movie together, me and youuuu!"
Thoughts????
Sincerely
Low "Let the young boy's get their money, Ice" Key 
---
June 12th, 2008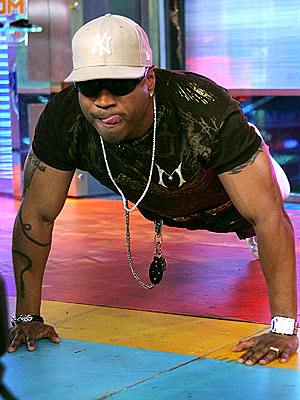 *Disclaimer* I picked that picture SPECIFICALLY for my lady readers!
Alright, let's get down to business. After several years of hiding or doing whatever it is he was doing, Ladies Loves Cool James has OFFICIALLY made his return. Exit 13, his last body of work on the label he helped build, is set to release August 5th and his first offering, "Baby", featuring The Dream, is…well, A BANGER!
Off the first listen, I was hooked. I was on the bus singing the hook, on the subway singing the hook, and I'm singing the hook right now as I type to you. The Dream enhances it's ambiance which makes this the IDEAL summer tune. I'm telling you guys right now, this might have a good chance at being the one of those summer anthems. Ummm, of course this is brought to you by the good people (LowKey) over at B.E.T. You Haven't Heard This 
LL Cool J ft. The Dream- Baby  
I shouldn't even ask this question, but I'm sure someone isn't going to dig this as much as I am, sooooo….
Like it, Love it or Leave it??? I advise you to choose one of the first two lol…
Sincerely
Low "Glad to have you back Mr. Smith" Key  
---
June 2nd, 2008
It's the concert heard around world, well at least East Rutherford, NJ on the night of June 2, 2008. NYC's HOT 97 officially took over Giants Stadium last night with its 15th Annual, Summer Jam. Unlike last year, the weather for the night's festivities was crystal clear and the entire Tri-State was ready to go. Seeing how I walked in about 20 minutes into the show, I missed Ray-J and Yung Berg perform their smash single "Sexy Can I" (I didn't mind one bit). Judging by the luke warm response, the crowd wouldn't have mind missing it either.
ATL's own, The Dream hit the stage next. And like his Madison Square Garden set, The Dream took care of business in a timely fashion. To be honest, his backup dancers held my attention for the entire time….I'm not even gonna front like I was paying attention to him. His material ("I Luv Your Girl", "Falsetto", "Shawty Is A Ten") was performed exceptionally well, but them dancers…boooooy I tell ya.
Alicia Keys, who was decked out in a wife beater and some NICE fitting denim's, pranced out on stage and literally toyed with EVERY male figure in attendance. I mean to be honest, there's NO reason why she looks that good and quite frankly, I'm fine with that lol. Alicia had no problem running through her slew of hits since ("N.Y. State of Mind", "Like I'll Never See You Again", "No One, and "Teenage Love Affair") the crowd recited each song line for line. Though her set was amazing, it was her bevy of surprise guests that won the fans over. First, she brings out Brooklyn rapper, Main-O (I'm just as surprised) to do a quick verse from his current single, "Hi Hater". Next, Raekwon runs out for a quick verse from the classic tune "Incarcerated Scarfaces" which sent the the crowd into a tizzy. Method Man emerged next and shut things down with a verse from "C.R.E.A.M". Shortly after, Ghostface appeared to add his portion to the song as well. Method Man continued for about 10 more minutes and felt the need to jump into the crowd, which actually won him cool points with the entire Tri-State Area
Hometown favorites, The Lox, hit the stage and they too brought some of their famous friends along. After performing a couple of underground hits ("Wild Out", "F*ck You", "2 Gunz Up" and "The Benjamin's") Nature and Nore came out for a quick trip down memory lane with a energetic performance of "Banned From TV". Surprisingly, Red Cafe, Fat Joe, and Fabolous came out to perform the remix to Red Cafe's "Paper Touchin". Awesome! Styles P then brings out Swizz Beatz to perform "Blow My Mind" and we all know what that means. Let's just say the contact I caught was a WONDERFUL experience! Swizz then breaks into his own semi set performing "Money In The Bank" and his new single "Where Da Cash At". And to close things out, legendary DJ, Kid Capri, brings out Mr. Todd Smith (LL Cool J) for a "wheredidyoucomefrom" type performance which included "Rock Your Bells" and "HeadSprung". So far, Summer Jam 2008 was shaping up to be a pretty damn good experience.
Mr. Teddy P and his colorful cohorts were next up to bat and boy did they hit a homerun. Quickly running through a couple of his remix verses from "2 Step" and "Walk It Out", T-Peezy then decides it would be appropriate to add a little dance number to Chris Brown's "Kiss Kiss". Not for nothing, it was pretty entertaining. He then decides to bring the first of his monsoon of guest appearances out. Shawty Lo aka Mr. T.I. Aint From Bankhead, trots out to do a quick 16 from the heavy horned anthem, "Dey Know", which I must admit was pretty friggin superb. If I wasn't standing on a frail folding chair, I would have been running in place as well *begins to do so now*. Since T-Pain is on EVERY song ever conceived, I refuse to run down any additional information in regards to his perfomance (quit crying). Instead, I'll just list who he brought out with him. DJ Khaled, Ricky Ross, Ace Hood, Fat Joe and Akon. Right after a brief "Bartender" performance with Akon, T-Pain proudly blurted out "In the words of George Bush, F*ck ya'll n*ggaz, IM OUT". CLASSIC!
The Martian, Lil Wayne took to the stage and, well…..did what he does, which I have yet to figure out. Performing his second single from his ALREADY leaked album, The Carter 3, "A Milli" blarred through Giants Stadium while everyone attempted to keep up with Dwayne's machine gun flow. While spitting his verse from the infamous "Dey Know" remix, Shawty Lo emerges for a quick photo opp and disappears once Wayne finishes the song. Titty Boy appears next, Duffle Bag and all, to spill out the infamous sounds of "Duffle Bag Boy". To keep it funky, Wayne could have done that tune alone, but Titty still held his own. After sharing the limelight, Wayne reintroduces himself to the audience and gets down to business. He rips through "Cash Money Millionare" and "Leather So Soft" (guitar and ALL…UGH!). Following the horridness of his guitar strings, he proceeds with the full acapella version of "P*ssy Monster" (Yikes!). I'm assuming he was was either on something (like he's ever sober) or he just got real creative, but during the song, he proceeded to molest the floor in which I turned to my homey Jamal and said "He's still going to sell 500,000 copies just because of ish like this". After retiring the random explicit stage acts, he brings out Kanye West to perform the remix to "Lollipop". DOPE!
Kanye's performance was confusing, but still entertaining. He performed "Diamonds", "Champion" "Homecoming", "Get Em High" (screwed, so awesome), and "Jesus Walks" with so much energy it reminded us why he's the #1 artist in Hip Hop. After bringing out Good Music artist, Consequence, for a quick verse from "The Good Bad & The Ugly" he jumps into a dope performance of "Can't Tell Me Nothing" following up with a special but brief appearance from ATL's #1 trapper, Young Jeezy. "Put On" which features Kanye West, sounded CRAZY on the sound system, but I don't think to many people were that familiar with the song just yet. After Jeezy's exit, Kanye starts up "Flashing Lights", but forgets his first verse (same thing happened at The Garden a couple weeks ago). After fumbling a couple more words, he gets things back on track and finishes up strong. He disappears for a couple minutes and returns for a passionate performance of "Stronger". After spitting one of the sickest acapella freestyles I've heard in a minute ("She watching the draft, she got your jersey already/she bout to pick out a crib in Jersey ALREADY"!), T-Pain comes back out to finish things off with an excellent performance of "Good Life". SPECTACULAR!
Public Enemy (Flavor Flav and all) hit the stage for a militant, but yet informative performance. Running through their classic catalogue which included "Bring The Noise", "Shut Em Down", "911″, "Can't Do Nuttin For Ya Man", and "Fight The Power". During the performance both Chuck D and Flavor Flas gave respective speeches about not believing the hype (their hype was probably different from the audience's, but most of us understood). Regardless, it was a moving performance and I'm glad HOT 97 incorporated them into the mix, even if that meant half of the audience leaving.
Jim Jones brought out Juelz Santana and the rest of the Byrd Gang flock, but it wasn't anything special or worth capturing on my camera (it was dead anyway). NYC still welcomed Jimmy and Juelz with open arms as they ran through a couple of their Harlem hits which included, "Santana's Town", "Ballin" "Baby Girl" and Jimmy's remix verses from DJ Unk's "Walk It Out" and "Two Step".
Overall the show was freaking awesome, and right now my eyes are 30 seconds from shutting. Attended this year's Summer Jam, well let me know your favorite part to the show and what part you hated the most. If you're more attracted to visuals, scroll down and check out some of the photos I snagged during the show.
Sincerely
Low "Summer Jam never disappoints! Well, at least the last 2 years I attended lol" Key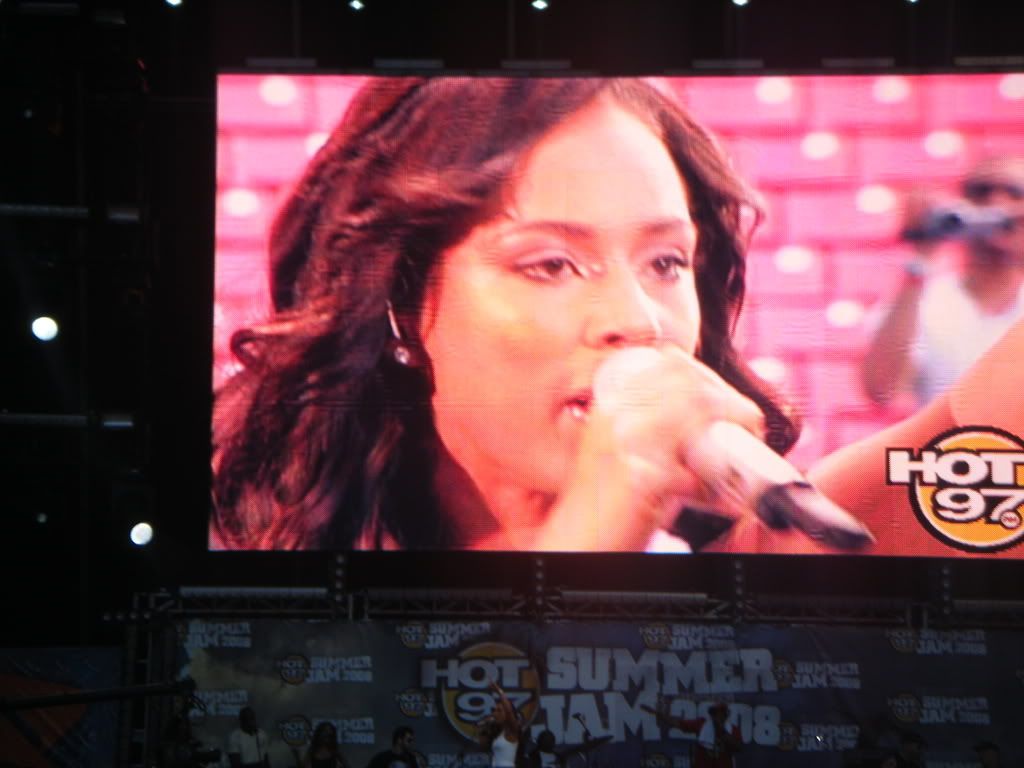 Alicia even looks splendid on the jumbo screen…
I'm telling you, Dream dancers…….SIGHS!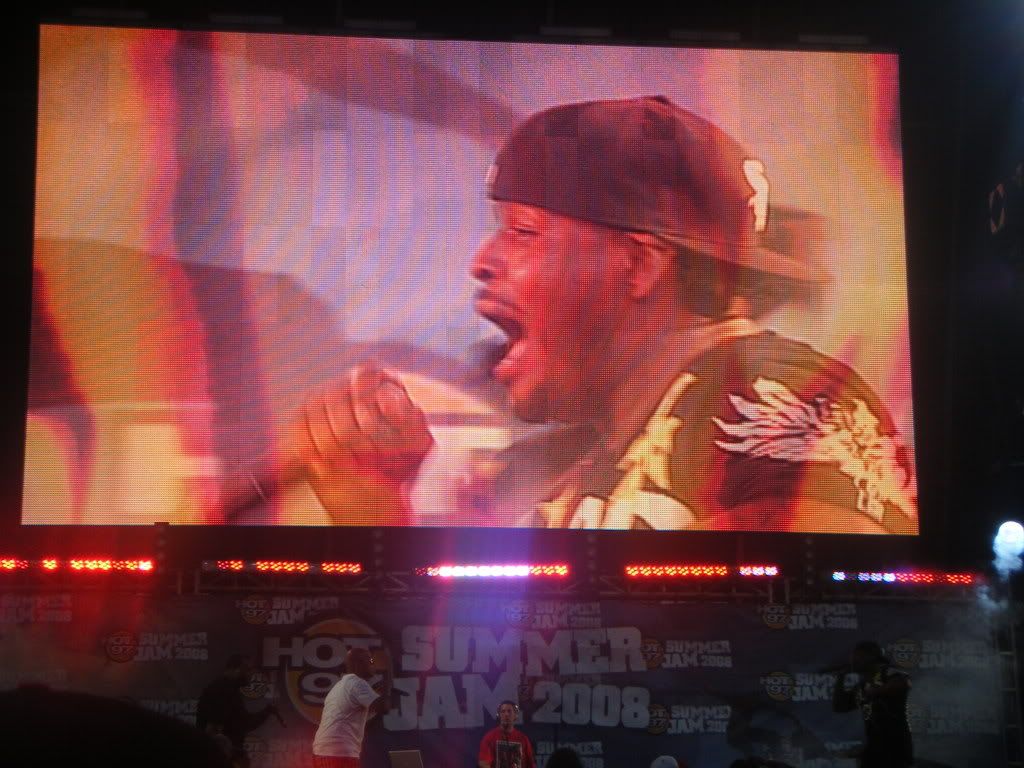 Sheek Louch from The Lox was VERY excited to be on stage…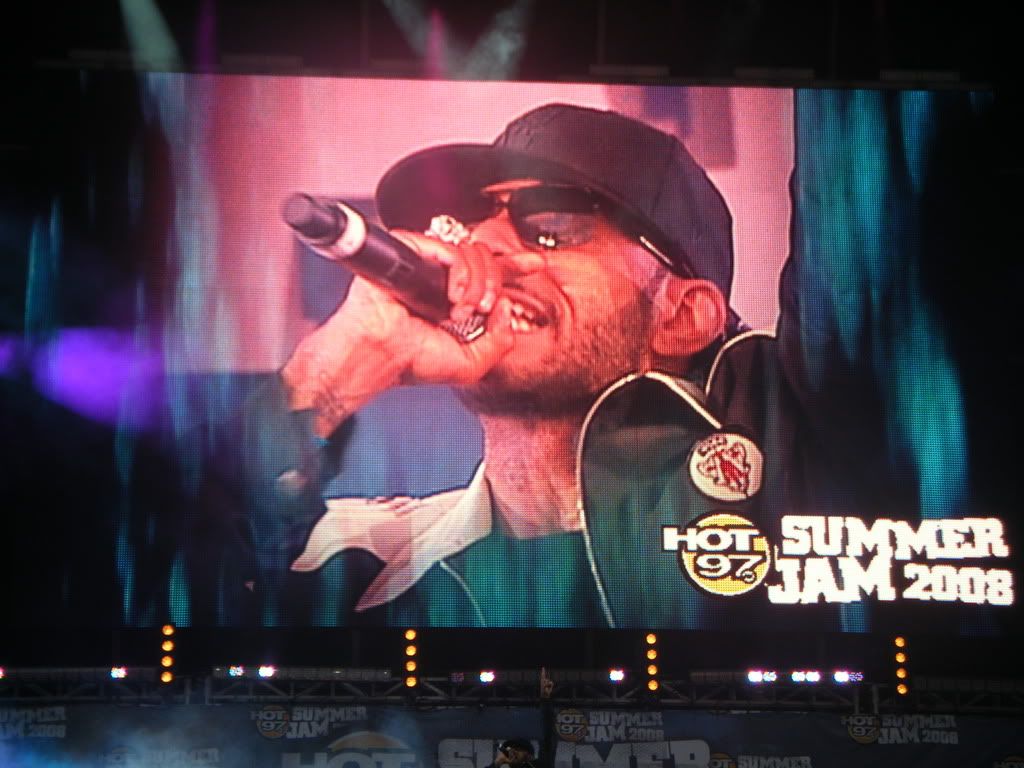 Swizzy tore it down with his new single "Where Da Cash At"
You can tell T-Pain and his buddies were having a blast……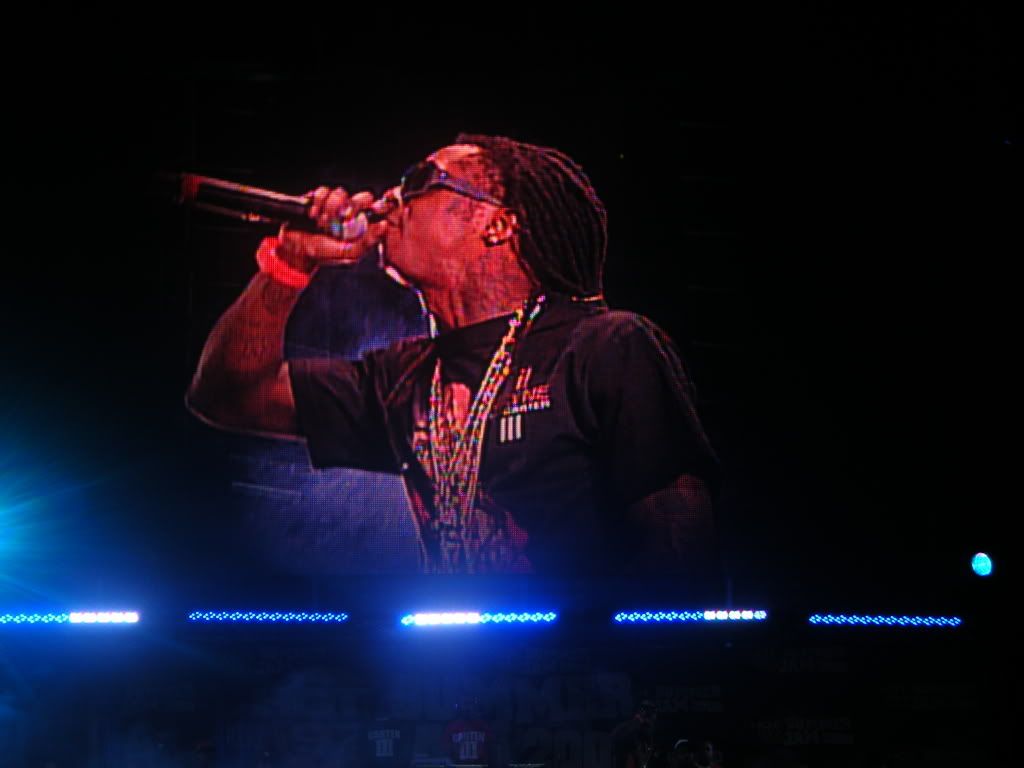 Weezy was there too……
Rick Ross, Shawty Lo, Fat Joe and DJ Khaled getting busy!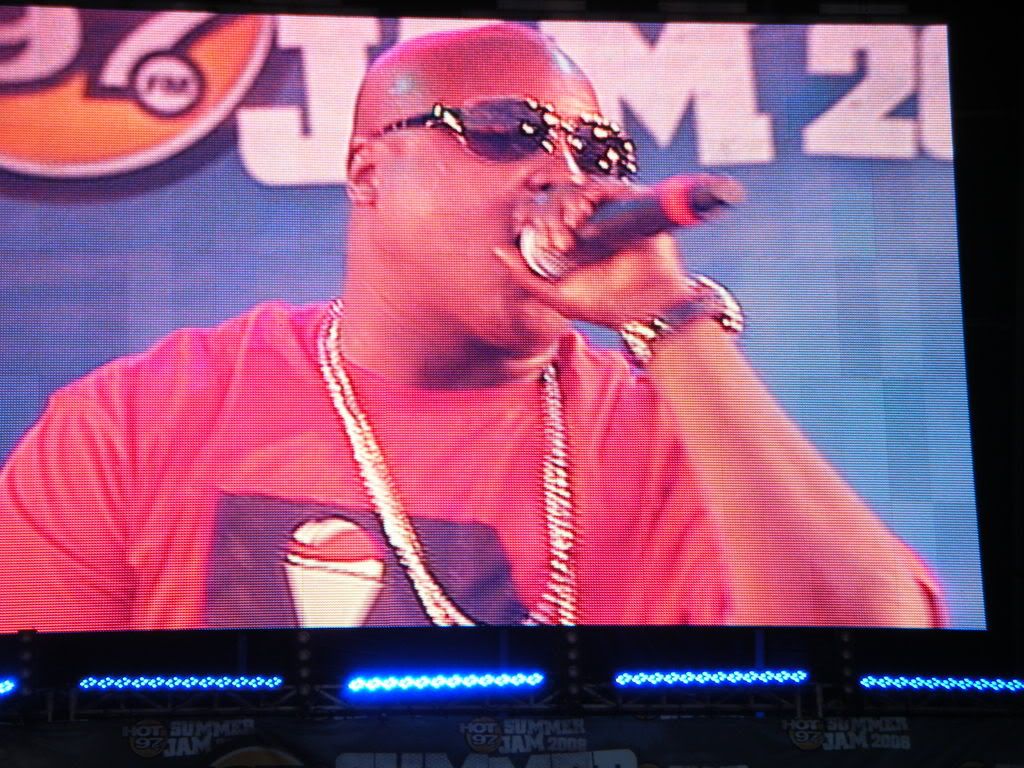 Jadakiss came out to play as well…..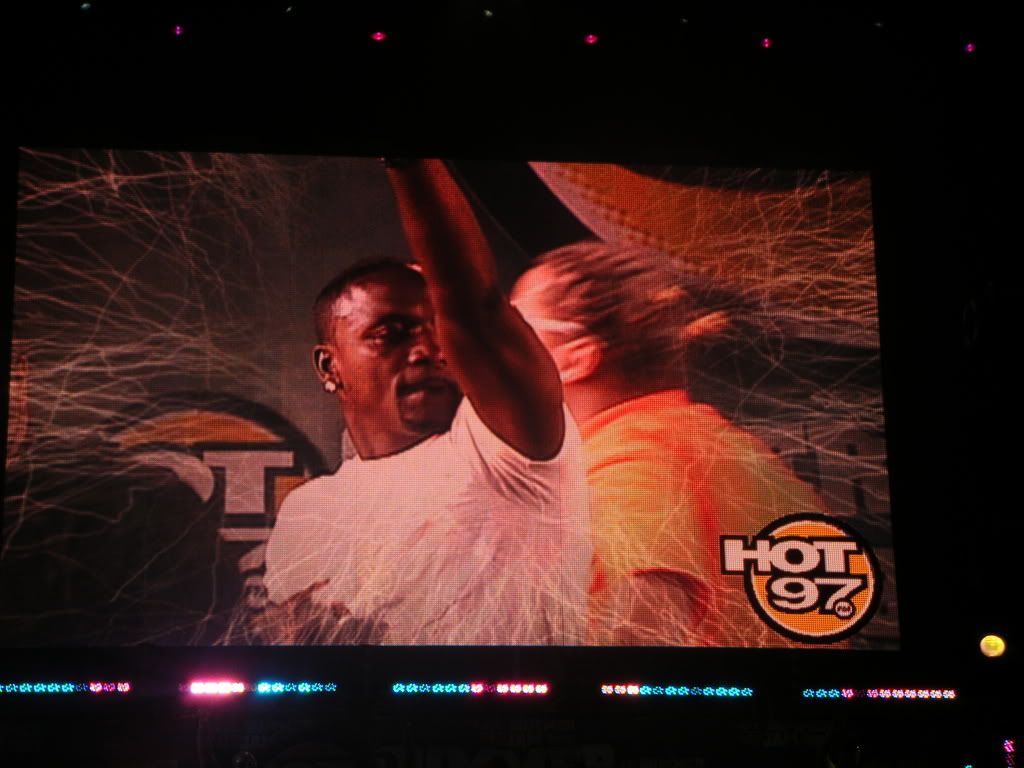 Akon took over with T-Pain, DJ Khaled, Fat Joe and Ace Hood.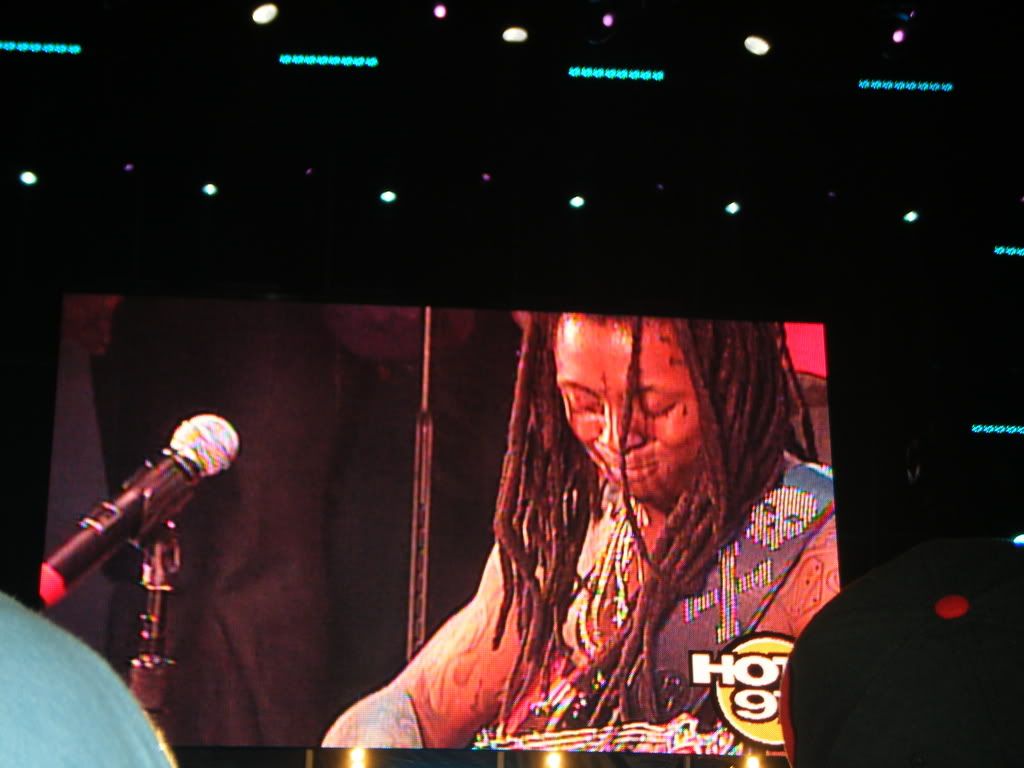 Lil Weezy felt it was necessary to have guitar practice during his set……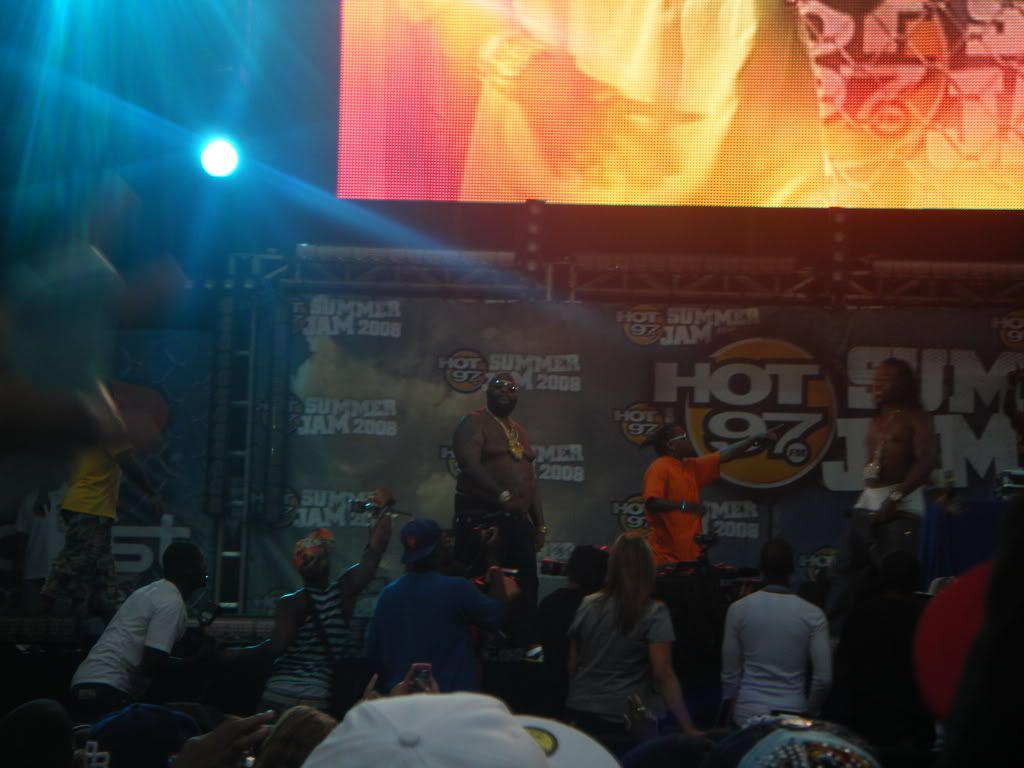 Really Rick Ross….REALLY?!?!!
---