Archive for "Mariah Carey"
February 11th, 2009

She Rockin That Shi*t Like………………. Read the rest of this entry »
---
---
January 27th, 2009

The Dream's got something to say…… Read the rest of this entry »
---
January 9th, 2009

The Dream wrote Mariah's first single, so she decided to sing on his…… Read the rest of this entry »
---
December 1st, 2008

We love their wordplay, but who's better???? Read the rest of this entry »
---
September 25th, 2008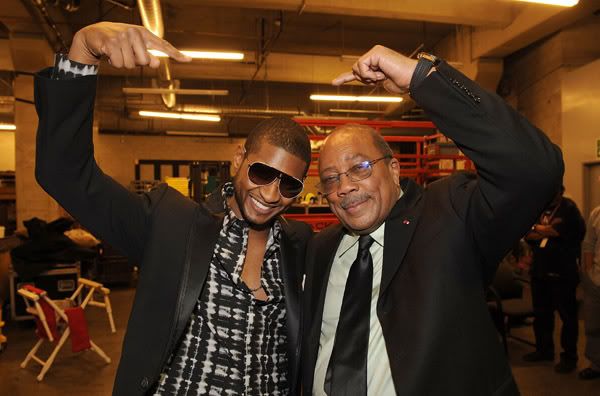 Quincy Jones is back in action!  Read the rest of this entry »
---
September 17th, 2008
StarGate links with President Carter!  Read the rest of this entry »
---
June 18th, 2008
For some odd reason, I didn't notice this track on MiMi's latest body of work E=Mc2. It's funny, because when I was in Las Vegas 2 weeks ago, I went to go see "Don't Mess With The Zohan" and during the end credits, I remember this song playing. I turned to my colleague and blurted "Yo, what the hell is this?". Anyway, to make a long story short, TIP jumped on the remix and LowKey snatched it from the studio (not exactly, but you get the idea).
As always, B.E.T. You Haven't Heard This is providing you with your daily exclusive fix.
Mariah Carey ft. T.I.- Love You Long Time (Remix) (Prod. By DJ Toomp)
Like it, Love it or Leave it????
Sincerely
Low "Yep, You guys will be loving SoundOff for a very lonnnnnnnnnnnnnng time" Key
---
June 11th, 2008
Ahhhh, she so gorgeous! Oh, sorry back to business. I'm not a huge fan of this song, but these remixes are keeping me entertained so I can deal with it for now. Weezy Weez and Mr. Locked up decided to add their "Bye Bye" thoughts to this track and of course Mr. B.E.T. You Haven't Heard This aka LowKey just couldn't hold onto it for himself, so here you go!
Mariah Carey ft. Lil Wayne & Akon- Bye Bye (Remix)Â 
You know the drill boys and girls….
Like it, Love it or Leave it?????
Wheeeew, got myself a BUSY day ahead of me. R&B Live post, Karina Pasian post, and another Las Vegas post! I swear, there's just not enough hours in the day!
Sincerely
Low "You're lucky I LOVE what I do lol" Key  
---
May 23rd, 2008
 
Newlyweds Nick Cannon and Mariah Carey have managed to stay in the headlines since their wedding (surprise, surprise). Now, the latest reports have Nick looking like he's on a leash.  This past week, Nick was said to be hanging out with Diddy and Quincy Jones (yeah, all of a sudden, he's got a new crop of friends) when MC summoned him back home. According to bossip.com, Nick was dragged away from Foxwoods to sit by Mimi's side at a photo shoot for Elle Magazine (one that lasted until 5:30 a.m.!!). According to a source, the two were "super affectionate." Gag.
–KO
---
May 7th, 2008
Well, well, well. Look who's talking. People Magazine has exclusive photos of the happy couple, feet still wet from the beach of their now confirmed wedding.
"I never felt a love like this was in the cards for me," Mariah tells People magazine, in an exclusive interview." Gag. "We really do feel we are soulmates."
And if Mariah's quote didn't make your stomach turn enough, check out what Nick says, "She is beautiful on the outside and ten times as beautiful on the inside."
According to people.com, the interview which hits Newsstands this Friday, features photos of their new tattoos (don't ask me, I don't know yet and will surely tell you when I find out), Nick's candy-themed proposal (again, I'm in as much awe as you at the cheeziness) and their plans for kids (…just don't say anything…).
Okay, the People magazine interview, c'mon. What do you think?? Jay-Z and Beyonce are somewhere laughing.
–KO
---