Archive for "R.Kelly"
January 6th, 2009

IT'S HEEEERRRREEE, sort of! Read the rest of this entry »
---
---
December 31st, 2008

Oh Sweet Jesus, help……. Read the rest of this entry »
---
December 24th, 2008

Even your favorite artists believe in Santa Claus…. Read the rest of this entry »
---
November 24th, 2008

R.Kelly remixes, "If I Were A Boy"…this should be interesting! Read the rest of this entry »
---
September 16th, 2008

He finally speaks! Read the rest of this entry »
---
September 12th, 2008

Beef is getting played out, NO MORE DRAMA! Read the rest of this entry »
---
July 28th, 2008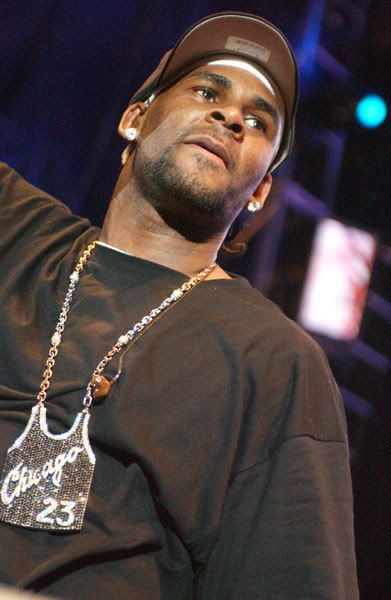 Uh oh, R.Kelly is back on his 12 Play grind. Take a listen. Read the rest of this entry »
---
July 17th, 2008
Ahhhhhhhh man, Kellz is back! Despite his highly publicized child pornography case, The "R" is back on grind mode. Recently, he recorded his own rendition to Lil Wayne's "A Milli", as well as adding a couple of verses to some popular radio tunes.
12 Play: 4th Quarter, Kellz's 12th solo studio album, is slated for a late summer release with "Hair Braider" leading off as the project's first single. Surprisingly, I'm a fan of "Skin". Lately, his slow jammies haven't been my favorite, but I must concur with one of my co-workers, "Skin" is a tough tune.
Is it as tough as I'm claiming it to be??? You let me know….
Like it, Love it, or Leave it?????
Sincerely
Low "Kellz back on his ISH" Key
---
June 30th, 2008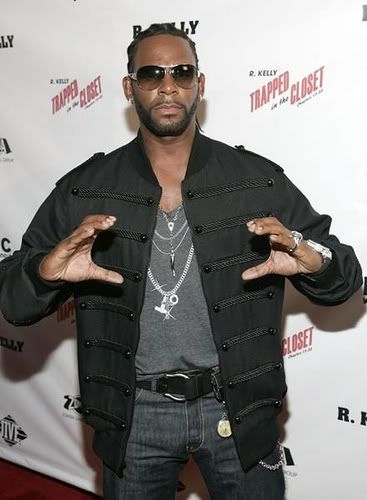 And we have yet ANOTHER artist who felt it was necessary to share their thoughts on the over used Lil Wayne "A Milli" instrumental. Considering Kellz just got off scott free for a case I will not elaborate on, I'm assuming this is his coming out party (no, that type of coming out lol). Though his personal antics have disgusted everyone from here to Dubai, I'm still an avid follower of his musical contributions (stop fronting, you all are as well).
Auto tuner and all, Robert has a little fun this time around exuding his cocky and confident ambiance and even takes time to address his court victory in a discreet fashion, "History, History you know that boy made history/god's the ref, he blew the whistle and gave that boy a victory"
Like it, Love it or Leave it????
Sincerely
Low "That's it, I'm going to the studio tonight" Key
---
June 13th, 2008
Well, the fat lady has sang! R.Kelly has been acquitted of allllllll charges. The Pied Piper strolled out of court elated of the verdict and you can bet the peanut gallery was right there to celebrate with him. After the verdict was decided, a cloud of SHOCK made its way through the BET offices and many people made it insanely obvious they weren't happy about the verdict.
What will this mean for R.Kelly and his music career? Will his peers continue to support (of course they will). It's seems like throughout the years of this incident, he's had a substantial amount of supporters to being with, and now that he's innocent, that number will return to what it once was. My only problem is, some of you are EXTREMELY hypocritical in this situation.
I won't name any names, but a great deal of people, online and in person, are now switching sides. Why switch gears now when you were just JAMMING to the monsoon of music he's released since the tape first surfaced. Oh, you didn't know our Judicial system was powered by the almighty dollar??You didn't know celebrities lived ABOVE the law??? Everyone has a right to form their own opinion, but the righteous attitudes you're attempting to exude at this very moment won't work. Stand tall from the jump, or sit your silly asses down…we see right through you!
Let me know your thoughts ladies and gentlemen…
Sincerely
Low Key
---