Archive for "Soulja Boy"
February 1st, 2009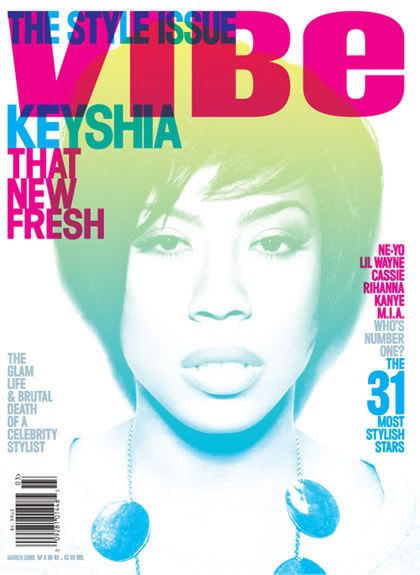 Someone at VIBE is going to KILL ME! Read the rest of this entry »
---
---
January 3rd, 2009

Fall back…..just for 365 Days! Read the rest of this entry »
---
December 24th, 2008

Even your favorite artists believe in Santa Claus…. Read the rest of this entry »
---
November 29th, 2008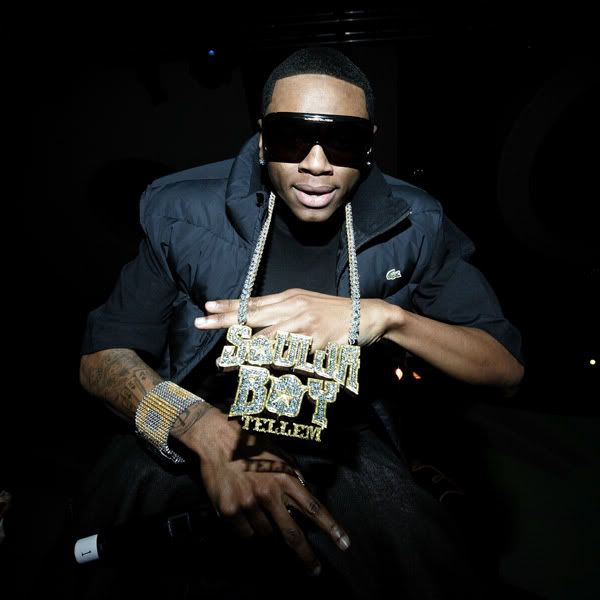 Soulja Boy……Chris Brown…..Polow Da Don….Hmmm, I wonder??? Read the rest of this entry »
---
September 14th, 2008
Nelly defends the lil homey! Read the rest of this entry »
---
September 12th, 2008

Beef is getting played out, NO MORE DRAMA! Read the rest of this entry »
---
August 21st, 2008

106 & Park hit its 2000th show and boy was it an all-star bash. Come inside to see who celebrated with the 106 Family! Read the rest of this entry »
---
August 6th, 2008

When an artist chooses not to interview with any type of media outlet, this is what happens!
---
July 23rd, 2008
I know a majority of you are pretty exhausted from all this Ice Tea/Soulja Boy foolery, but one of the OG's has just chimed in, and surprisingly has taken the youngin's side. On a recent episode of Rap City, DJ Q45 posed the question of "What do you think of hip hop today?" As if LL had this response pre-meditated, the GOAT quickly came to the defense of Soulja Boy and stated, "I think a lot of the older cats need to relax. You have to give the young boys their room and let them do what they do."
With a response like that, I'm sure some of the OG'z are going to spew their hateful thoughts at The GOAT as well as Soulja Boy in the near future.  But wait, it gets better, "These guys need to let these boys get out their and excel. Soulja Boy has the right to make whatever he wants to make. Nobody told Joeski Love 100 years ago he couldn't make Pee Wee Herman, so why can't Soulja Boy make what he makes?" Truuuu, truuuu! I remember when Soulja Boy first came out, I too, had the same pinheaded argument Ice T embedded, but then I realized, who the hell am I to dictate what someone else is doing, let alone hinder any positive process they're trying to maneuver.
And last but not least, LL threw a lil  jab at the Brisk man (Ice Tea. Not funny?? No..Ok lol), "I don't have no problems with Ice, but Ice needs to relax. Let's make a movie together. (Gesturing towards camera) Let's make a movie together, me and youuuu!"
Thoughts????
Sincerely
Low "Let the young boy's get their money, Ice" Key 
---
June 20th, 2008
So I was browsing the internets earlier this morning and I stumbled across a lil tit for tat grudge match between Soulja Boy and Ice-T (yea, I was shocked just like you). Now it's come to my attention that the internet is a great forum to respond to allegations, hateful responses or just another lane to make absurd comments.
With that said, Ice-T has taken it upon himself to denounce the success of Mr. Soulja Boy himself in a brief but yet aggressive interlude on the release of an upcoming mixtape. Ice, who is an obvious Legend in this thing we call HIP HOP goes on to tell Soulja Boy to "Eat a…."! Yea, kind of harsh isn't it. He then informs the youngster that he single handedly the art of hip hop due to his "Superman" antics. The part that made me chuckle was when Ice said, and I quote, "Man you ni**az is looking happy and sh*t" What in the hell??? Why in the world is Ice-T taking his frustrations out on Soulja Boy's happiness? Like honestly, is it really that deep?
Like I said before, the internet is a great lane to deliver a response, because Soulja Boy went ahead and recorded his rebutal to the Westcoast legend.  Though Soulja kept calling him "Old" and even asserted Ice-T was around before the first Walmart was conceived (that was funny as hell lol), he does have a point in his mini rant. If Ice-T is that upset about the quality in today's hip hip culture, why not hop of the hater horse and alter what needs to be altered. Anyway, check out what Soulja had to say in his 7 minute response….
Alright ladies and gents let's go to work!!
You know what, I can't even present the notion of choosing sides on this issue, Ice T was wrong! SPEAK ON IT LADIES AND GENTS!
Sincerely
Low "Damn Ice, it's like that?" Key
---