Archive for "The Game"
February 25th, 2009

Solo Status. Well not really, but you get the point…… Read the rest of this entry »
---
---
February 6th, 2009

Could it be????? Read the rest of this entry »
---
November 12th, 2008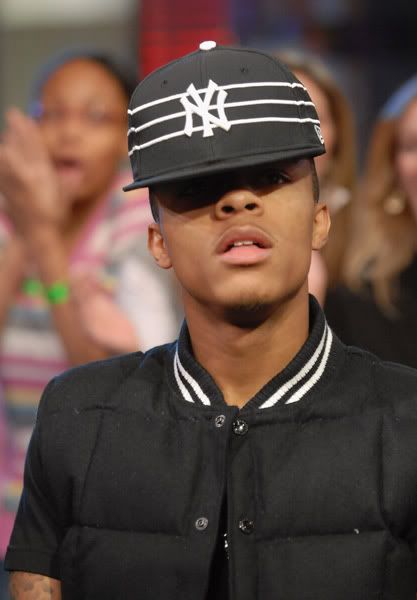 Bow Wow…HUMBLE??? Nahh….Can't be! Read the rest of this entry »
---
November 10th, 2008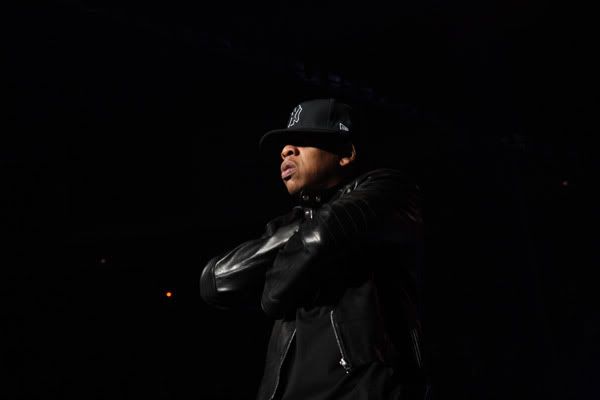 If you married the hottest chick in the game would you care about another rapper? Didn't think so…… Read the rest of this entry »
---
October 8th, 2008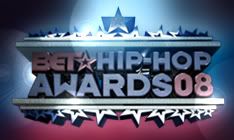 Uh ohhhhh…..GAME ON! Read the rest of this entry »
---
September 18th, 2008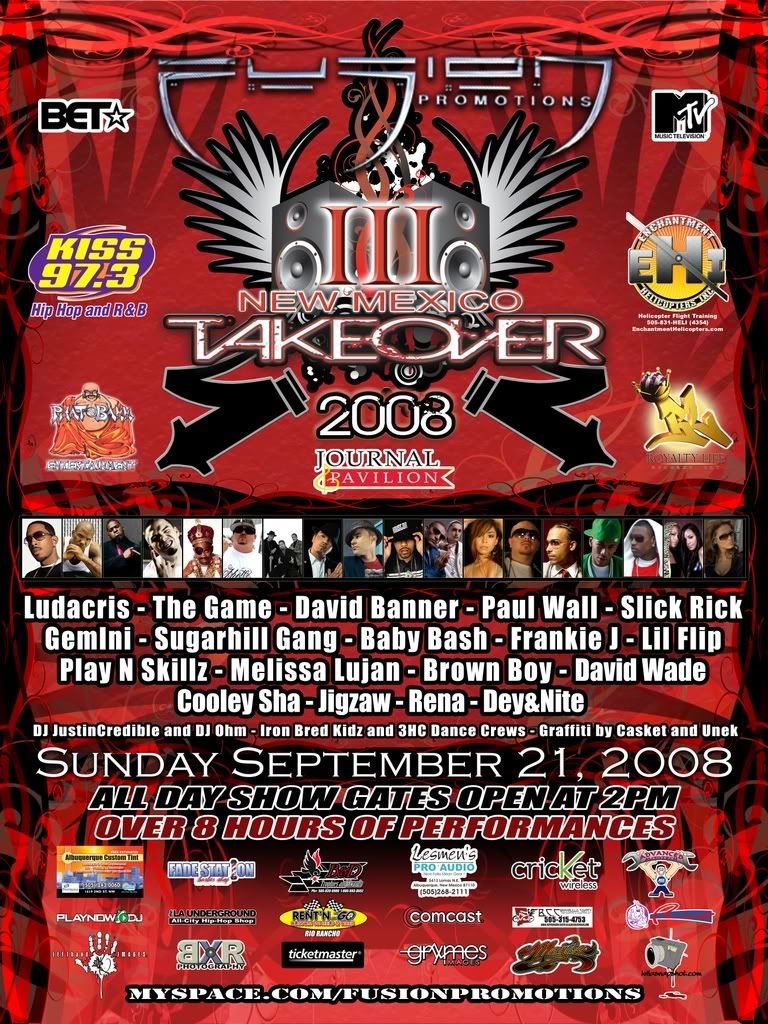 Hip Hop takes over New Mexico! Read the rest of this entry »
---
September 12th, 2008

Beef is getting played out, NO MORE DRAMA! Read the rest of this entry »
---
August 14th, 2008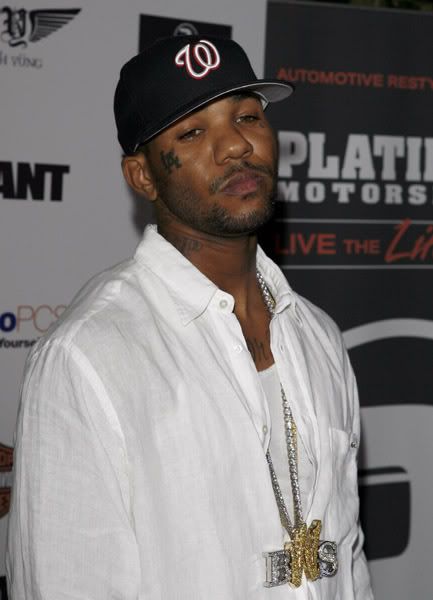 The Game has some choice words for Jay-Z. OH BOY! Read the rest of this entry »
---
July 2nd, 2008
*50 Voice* Whoa, Whoa, Whoa, Whoa, Whoa, Whoa…..
Sorry, I just love singing that absurd melody lol. Anyway, so I was listening to G-Unit's newest offering, Terminate On Sight at my desk and I noticed a line on the track, Rider Part 2 (Lol, I'm mad I'm acting like the song is new) in which Young Buck, in a haunting but ironic statement, states "Even if 50 drop me, I still wouldn't sign".
Ok, so here goes….
2 Weeks ago, the obvious and hilarious happened, remember? And though Young Buck is still TECHNICALLY signed to G-Unit/Interscope Records, what does the future hold for this man's recording career. I mean, let's think about it…Young Buck & 50 obviously won't be seeing eye to eye anytime soon and we all know when 50 puts his foot down on any issue, that's usually how the situation goes. Both parties, 50 and Buck, have publicly denounced each other without hesitation so, for the most part, a working relationship between the two of them is walking straight out the front door.
And since we ALL know 50 is pretty big on loyalty, Buck has since blown any chance of reconciliation with the G-Unit bunch since he went and put a verse on the remix to The Game's current single, "Game's Pain", which also features several of 50's other arch nemesis, Fat Joe and Jadakiss. 
With it being painfully obvious that 50 and Young Buck are no longer BFF, the punchline, "Even If 50 drop me, I still wouldn't sign" has been brought back to life. So the question I place in your possession is this, since 50 DID in fact drop Young Buck, what label would he fit nice with? Bad Boy? Roc-A-Fella? Cash Money? Derrty Ent (Nelly's label), Terror Squad? Dipset? D-Block? BlackwallStreet (Game's label)?, Grand Hustle (T.I.'s label)?
Sincerely
Low "Since 50 DID drop me, I wonder with whom I'm gon sign? (that should've been the line)" Key
---
June 12th, 2008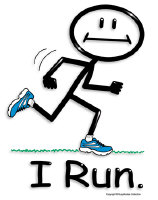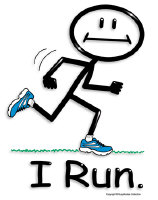 They say exercise is good for the mind body and soul so I guess LowKey is one healthy S.O.B. (sorry, too vulgar?). The last couple of days I've been ripping and running all across America. From the plush rooms of The Red Rock Resort in Las Vegas to the conference rooms with Jermaine Dupri at Island Def Jam, my excursions have been very festive.
Yesterday I got the pleasure to meet (well observe) Jermaine Dupri's next golden goose, Dondria, better known as PhattPhatt, to her plethora of YouTube subscribers. Though I didn't stay for Dondria's one on one interviews (I'll be talking to her later next week), I did receive the chance to hear some of her material, in which JD produced all of (last time he did that much work on one project was Confessions). I can honestly say from what I previewed yesterday, this young star is destined for some type of success. I'm still skeptical about how quick they're distributing the project, but hey, JD asserted it's for the best since her online community has been heckling him for it since she first showed her face on the screens of YouTube.
After chatting with super producer about the new layout of distributing music (more on that later), I took a trip downstairs to harass my usual Def Jam personnel which includes Drew (423,000 first day, cough it up big guy) Melo, JD, Jamal (thanks for the 20 spot), Mazzi (whas up Bro?!), Tim (you don't never give me ish) Young Sav and Steve-O (whewwww that LL record is the one!) Ahhh, fun times. I checked the Crackbeery with a message reading "Game is in the greenrom, this would be a perfect time to talk with him". FUDGE! I hit 8th Ave with the hopes of hailing a cab, but of course, you know how that goes! So, I hit the underground, and waited for the A-Train. It seemed like public transportation was working against my favor, because the A-Treezy was NOWHERE to be found. Time is clicking and I'm still 8 blocks away from my destination.
I FINALLY snatched a cab and it's off to the races. 7 minutes later, I hit the studio, scurry up to the third floor and it's a mad house!! Game's entourage is 532353452 deep and Chris Brown (he did his thing over Lil Wayne's "A Milli") is on the other side of the hallway acting like his young energetic self. I locate Kendra G (WHAD UP KG???) and the wait begins. I cop a squat and until Jayceon (that's his real name) is ready, which wasn't for another 30 minutes. In the meantime, him and his homies killed sometime by playing garbage basketball. Great, I wonder how long this is going to take.
Instead of being a sour pouch kid, I turned the situation into a positive one. I took out my photo flicking apparatus and got to work (scroll down for the evidence). But wait, it gets better; here comes Chris Brown! Yes!! Let's take this a notch higher and actually record these two relive their elementary school days. Chris comes in and gets busy with the rest of the BlackWallStreet Family. Though he wasn't placing any bets (they were betting $100 on each shot), Chris was still having a ball. I guess I was in the right place at the right time…..CHECK IT OUT RIGHT NOW!!!
After the game concluded, I finally got to speak with Game. And even though he was kind of blah and uninterested, I made the best of what he had to offer (more on that later). Finished up, and dipped back to the office. Wheeew, what a day! I'll be ripping and running some more today, so make sure you check back tomorrow for more industry adventures with LowKey.
Sincerely
Low "I can honestly say this was pretty damn fun" Key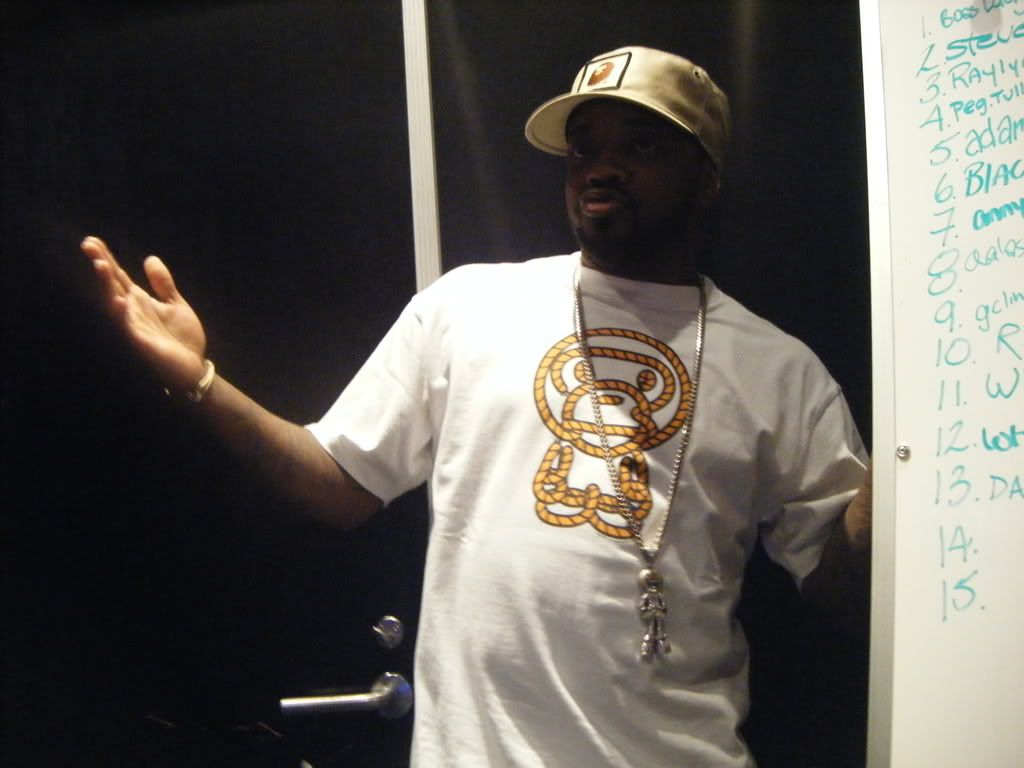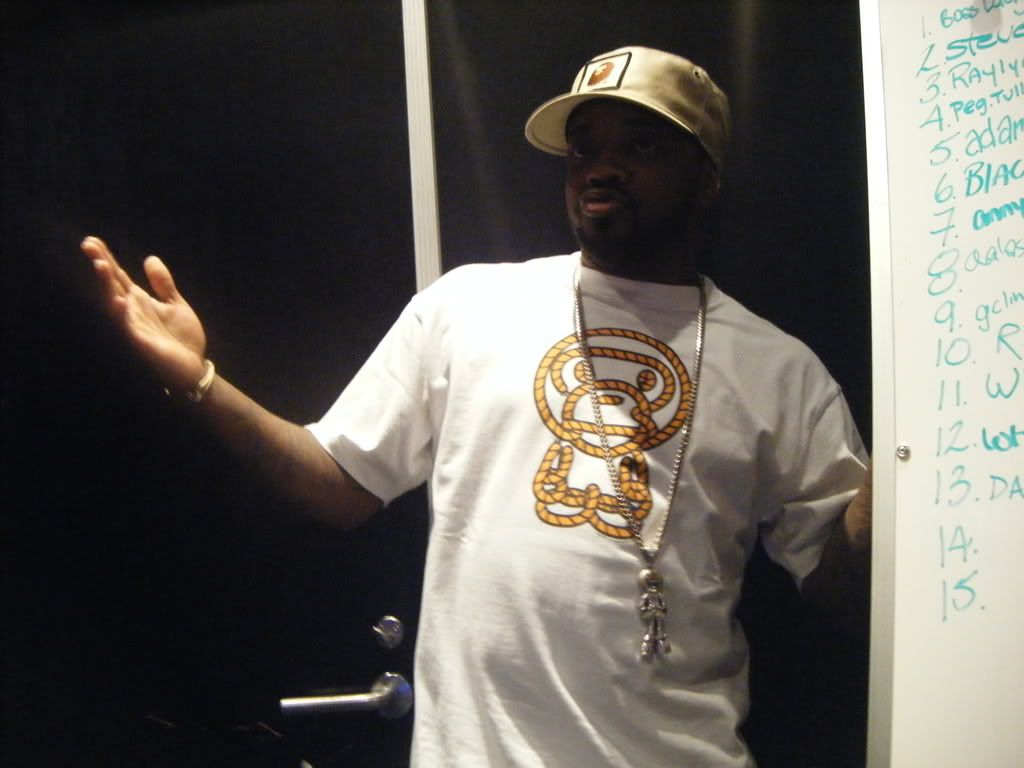 Jermaine Dupri explaining the process of signing Dondria
Jermaine Dupri getting ready to play Dondria's first single, "Can't Stop", which impacts radio June 17th.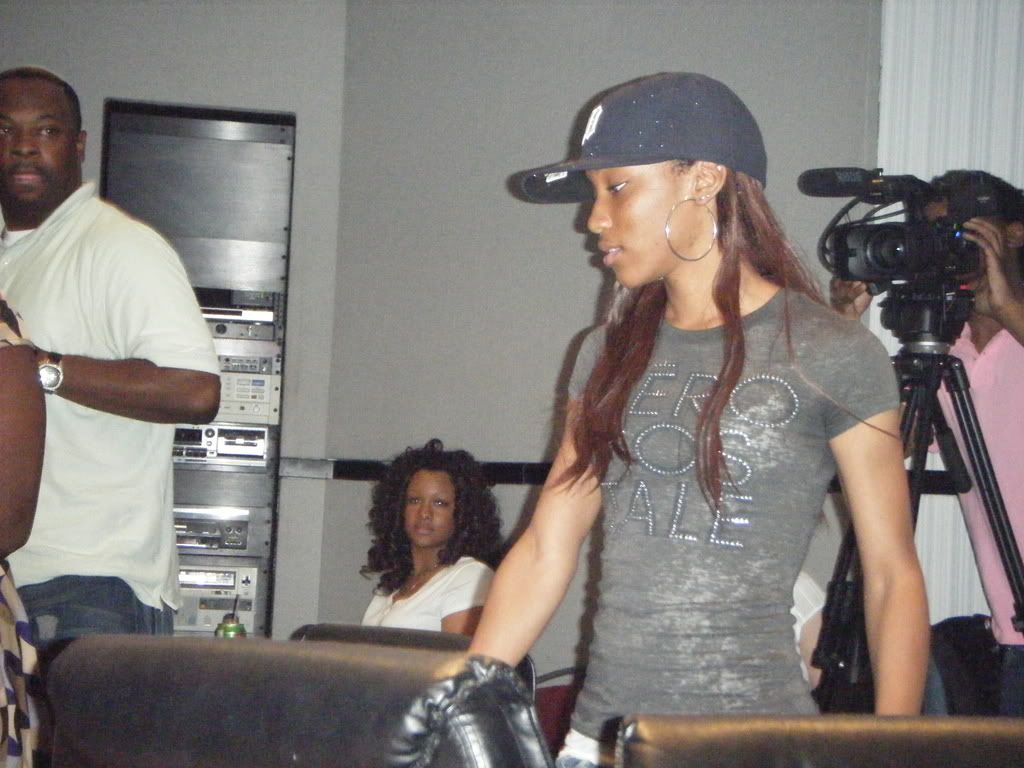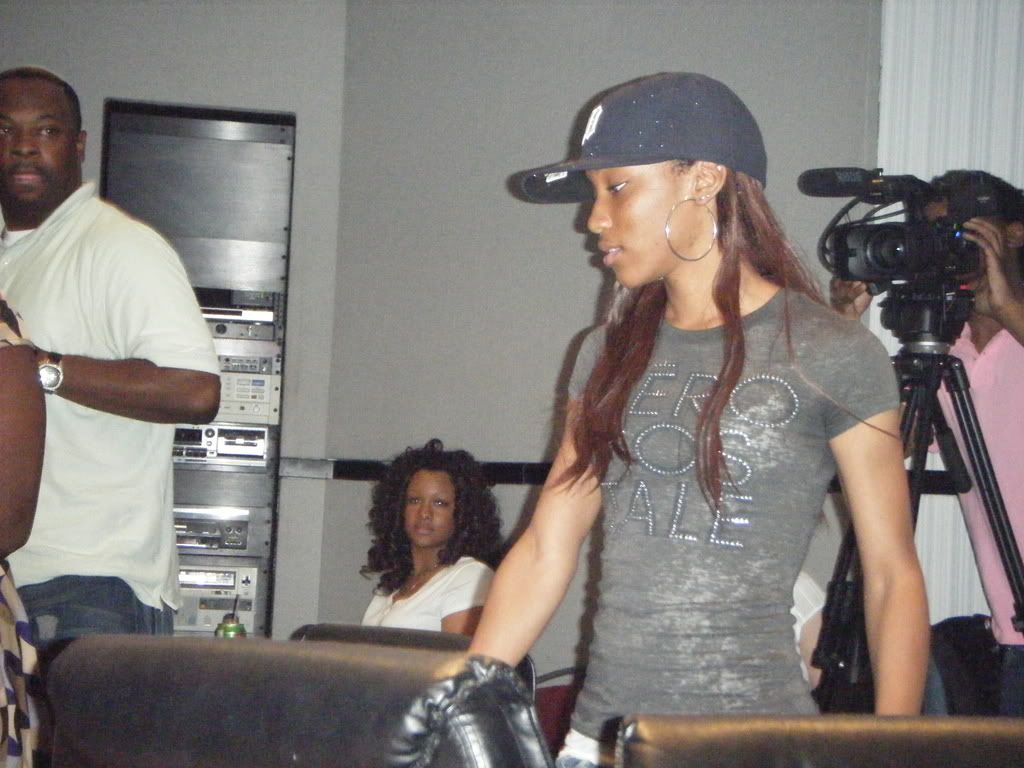 The lady of the hour, Dondria, makes her way into the conference room.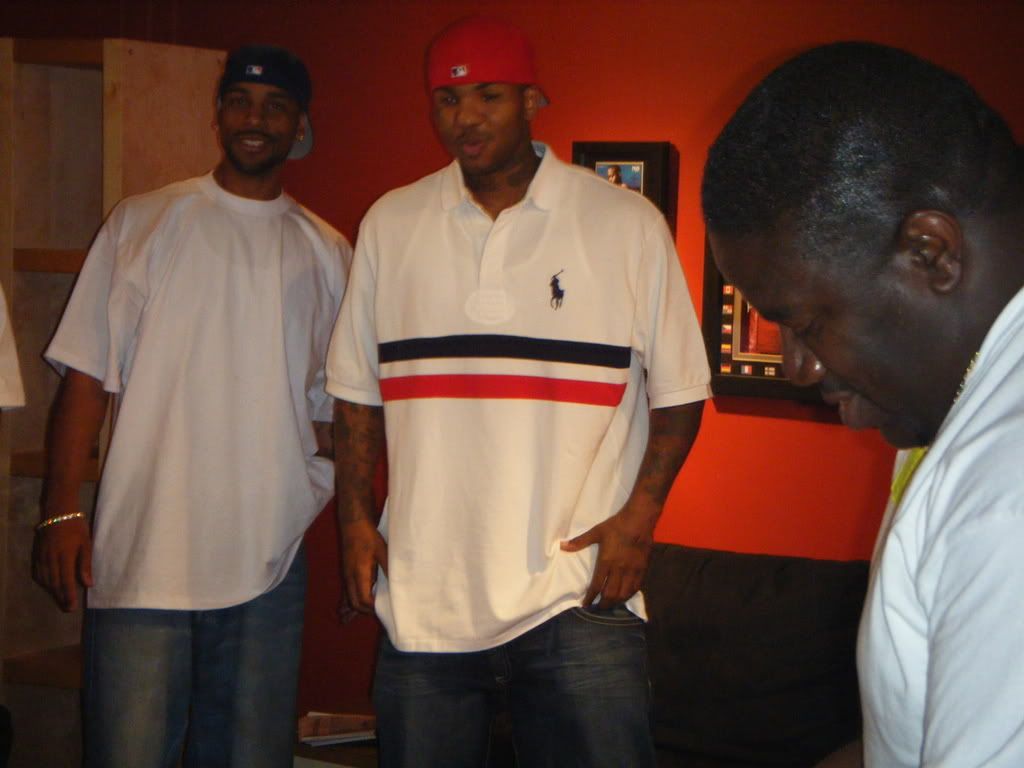 The Game and his homies size up the distance of the garbage hoop….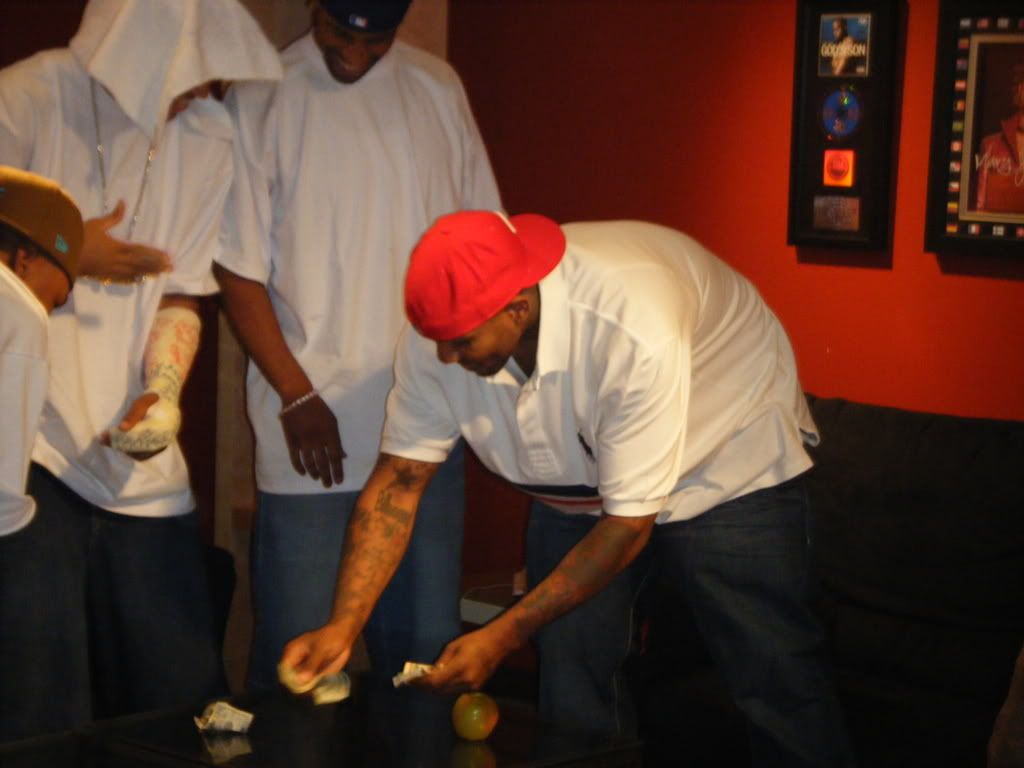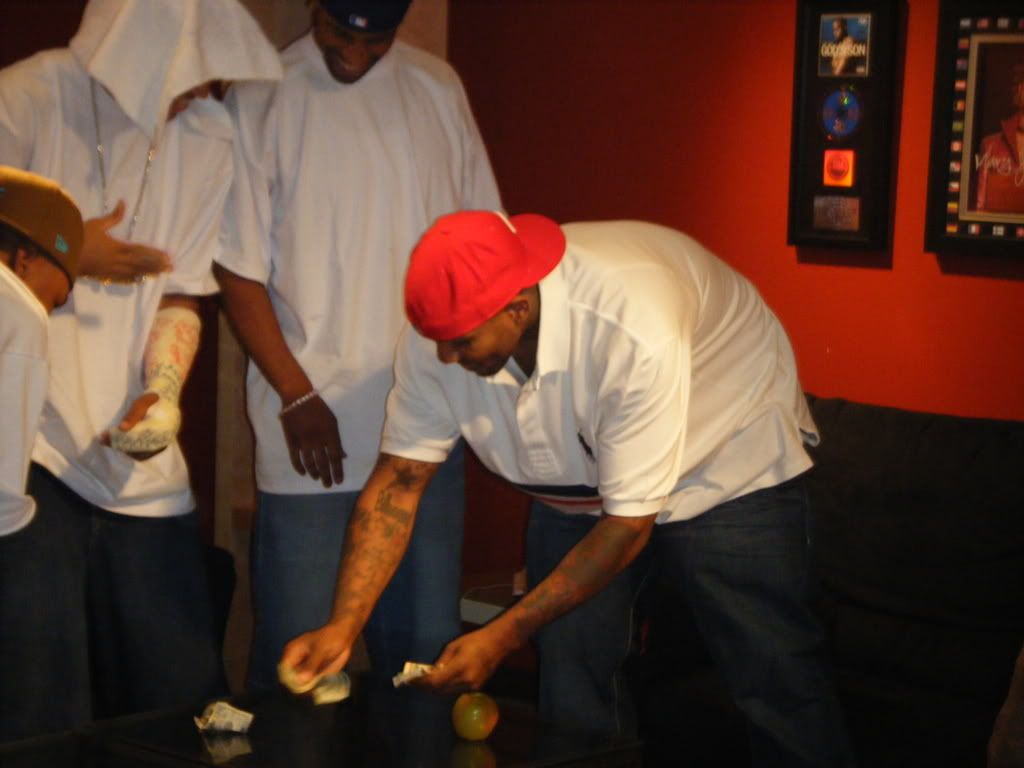 The bets are placed and the stage is set….
It's up…..and it's…….Guess you'll have to WATCH the video to find out what happens!!
---