The Dream + Christina Milian= Love, Lust & Music??????
February 18th, 2009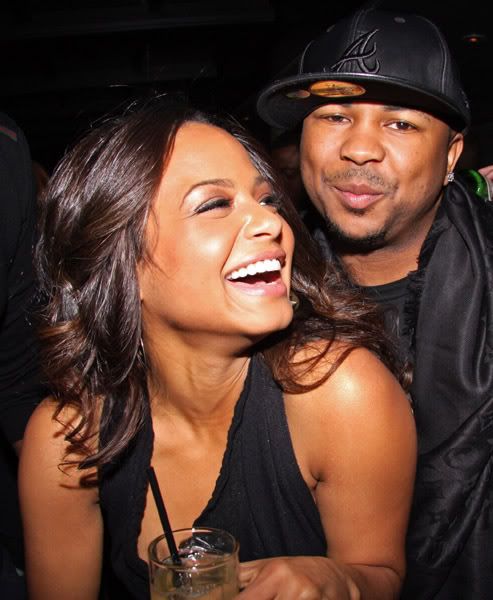 Let's see how this plays out…..Since I'm nowhere near a "GOSSIP" blogger, it was insanely easy for me to keep clear of those "rumors" of The Dream playing hankey panky with Dre's (from the producing duo Cool & Dre) old fling, Christina Milian. But when the two started popping up in pictures together everywhere from KFC (*shots at The Dream, lol*) to industry events, I knew something was fishy.
I guess since they're an official couple, if that means anything in this industry nowadays, they felt linking up musically would make the world a better place. Now, I don't have a problem with Christina's business acquisitions, but it's funny how all of a sudden everything just happened to fall into place for the songbird.
Hmmmm, let's see; King Magazine Cover: Check! New beau: Check! And now a new record deal with her new beau….PERFECT TIMING! According to Rap-Up.Com, Milian has now inked a deal with The Dream's, Radio Killa Records imprint.
Says Milian, "Now my album's not only on MySpace, but it's actually a Radio Killa/Interscope/MySpace combination. I'm working currently with Dream and also with Tricky [Stewart], making fire, heat right now."
Am I happy for the tender roni? Of course I am. Do I think The Dream has the power to resurrect her career? Not a chance in hell. Matter fact, let me reserve judgment until I hear their first collaboration. I mean, if Lil Wayne can make a "ROCK" single and it be accepted by the masses, anything's attainable. I'm SURE Ms. Milian can conjure up something to conquer the attention of her long lost fan base.
Enough of my chit chatter………..WHAT DO YOU THINK? SOUNDOFF!!!
Sincerely
Low "Let's hop this Dream doesn't turn into a NIGHTMARE" Key