The Dream Hooking Up With Rihanna???
December 16th, 2008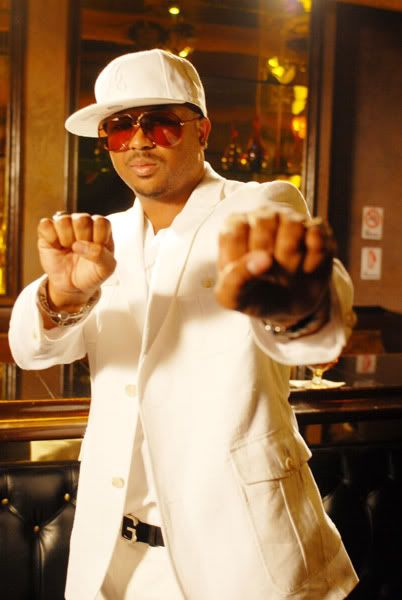 Blame it on the alcohol????As you all know, I tend to keep rumors and gossip for well, the gossip sites; it fits them better than me.
However, when I saw this clip of The Dream side swiping (talking reckless) Chris Brown's significant other, I just HAD to share with the rest of you. It's obvious; liquor destroys our common sense ticker. And since The Dream is a relevant figure in the music industry, the media (including myself) is on high alert for anything absurd this guy might utter.
If you remember, last year The Dream and Chris Brown were caught in a bit of a verbal tug of war over some comments about J.Holiday's, "Bed" track which was written by The Dream and actually considered for Chris Brown. Since then, the two have ceased the drama…..until NOW!
So here's the story, by the looks of the video, The Dream stumbled out of a club, belligerent, and started yapping about Rihanna for some odd reason. "Aye, put me on the internet. Where's Rihanna at?",  The Dream slurred as he was ordered to the SUV. He continued, "I'm going to meet with Rihanna right now". As his flunkies continued to order him inside the truck, he concluded the evening with the golden comment, "I'm just saying, me and Rihanna are fin to hook up in a few minutes" CLASSIC!
So, after watching the clip, how should CB respond to this? Should he take it personal or should he let it roll of his shoulder???? I swear, I'm not trying to start trouble, but when the ish is handed to me on a silver platter, I have to hoist it up on my shoulders lol!Sincerely
Low "Ahhhhhhhhhhhh sh*t, YOU DONE EFFED UP NOW, DREAM! " Key