Video: Young Jeezy & Jay-Z- My President (Remix)
January 19th, 2009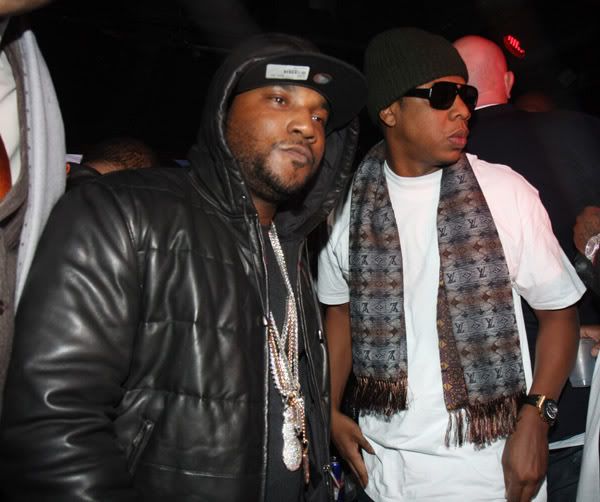 Their President Is Black……….Young Jeezy held his own inauguration gala last night at popular D.C. nightspot, Love. Jeezy's "Presidential Status" Inauguration Ball not only sported appearances from the freshest and the fliest from the D.C. area, but Akon, Kevin Liles, Bow Wow, Tracy Edmonds, Wale, T.I. and Jay-Z where all in attendance to kick off Barack Obama's Inauguration Week.
Hopefully many of the attendees in Washington, D.C. took heed to my SPECTACULAR list I posted on Saturday, especially during their time in Club Love last night. Enough small talk, Jay and Jeezy took to the stage and did what they do best. CHECK IT OUT, BELOW
Sincerely
Low "My President is black, but his house is all white" Key

Jay-Z My President is black Remix LIVE 1-18-09 from benjamin Johnson on Vimeo.