Video: Keris Hilson ft. Lil Wayne- Turnin Me On
November 21st, 2008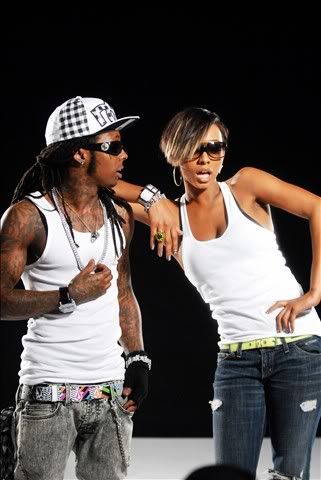 Kerri gives it one more try, but this time she brings the alien with her! It's been a long time coming for Keri Hilson and by the looks of things, it almost looked like her machine (Zone 4/Moseley Music Group/Interscope) was loosing faith. But, out of nowhere, Keri got her ish together, partnered up with the martian and issued a nice lil diddy called "Turnin Me On". Back in September when I leaked the un-mastered cut, it wasn't as crisp as the video version so now my interest for the track has once again resurfaced. And since the visual is pretty entertaining (a slick little knock off of Destiny Child's "Solider"), I'm sure she'll regain the steam she lost during her first two singles.
Word around town is that Keri's debut Lp was pushed back to '09, BUT an unconfirmed source has stated Keri will indeed release the set on December 9. OOOOOOOOOOOO, the drama, lol!
Keri Hilson ft. Lil Wayne- Turnin Me On
Like it, Love it or Leave it????
Sincerely

Low "Don't worry, Kerri….you STILL turning me on" Key