Published by
LowKey
on Sunday, June 22, 2008 at 9:59 pm.
The 2008 BET Awards are in full affect and of course LowKey has your all access behind the scenes pass to any and everything exclusive. It's obvious to see that this year's ceremony is going to one to remember and with LowKey in the driver's seat; it's going to be one FUN ride.
Now as we all know, one of the most essential things to Award Ceremony etiquette is where and who you sit next to. Egos, requests, denials and everything in between go into the process of choosing who sits next to who and on the big night, we get to see the final result as to where our favorite artists gets placed .
With my all access pass front and center, I went on a mini expedition to see where our favorite hip hoppers and R&B personalities were placed. Is Usher front and center? Will Kanye have his own section? Will Lil Wayne even sit his syrup sippin million dollar self in a seat for more than 5 minutes? Scroll down; I think I came up with a couple answers for you guys.
Sincerely
Low "Who you sitting with" Key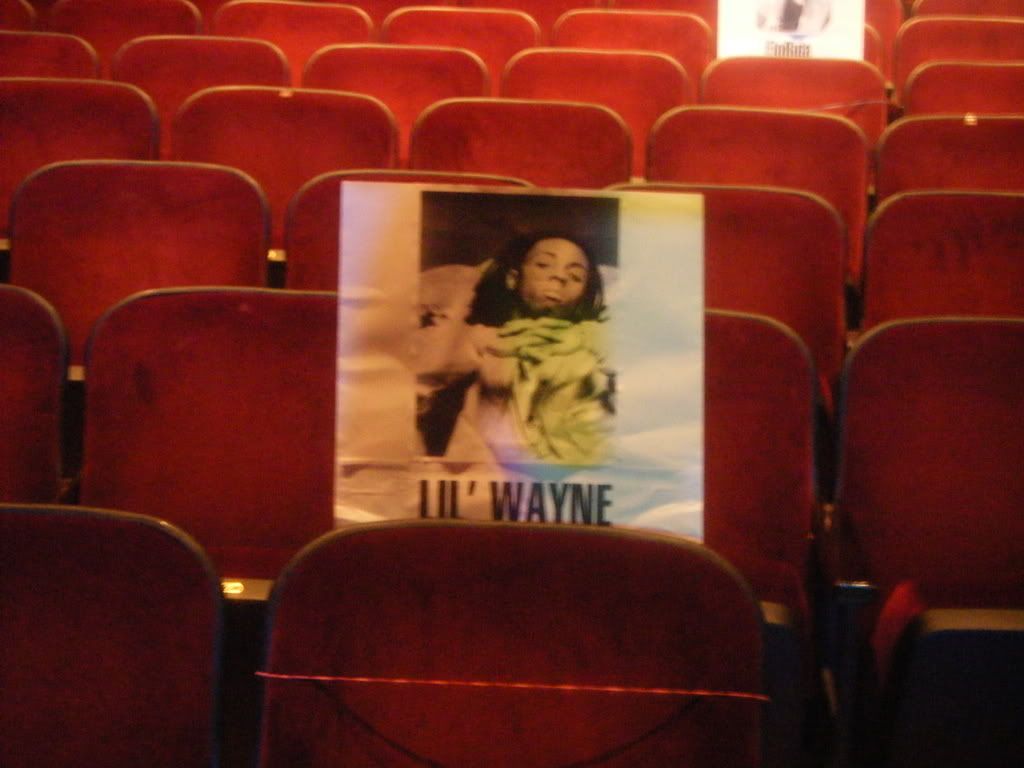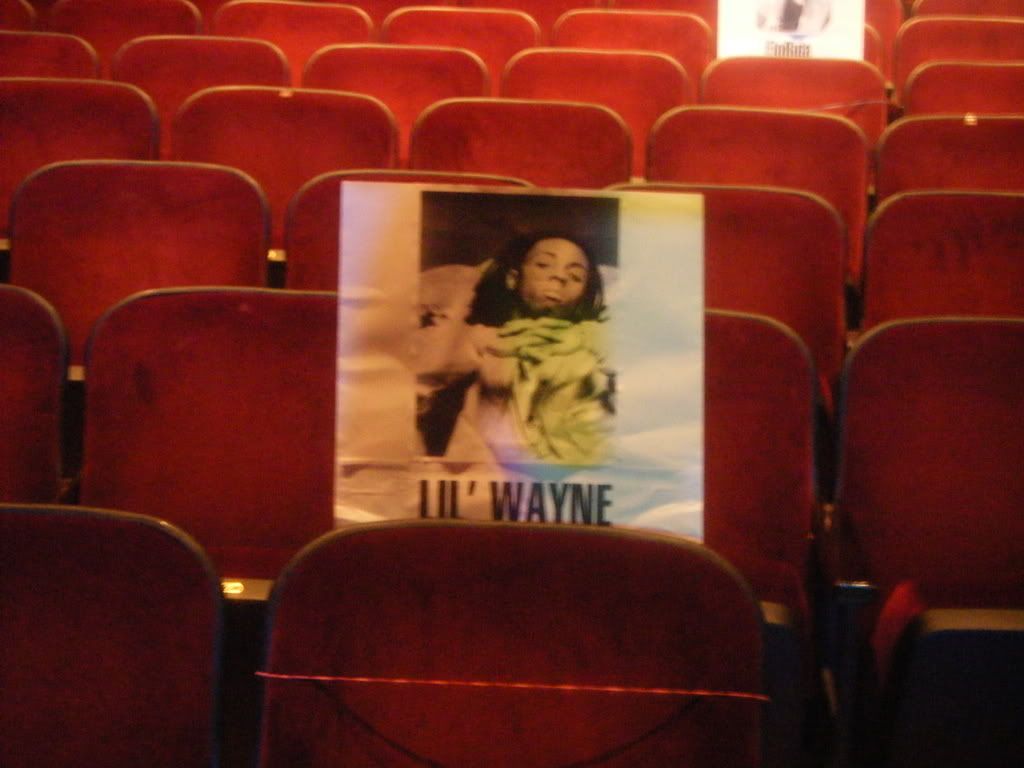 Lil Weezel will be sitting with a monsoon of his Young Money goons as well as trusty plastic cup!
Alicia Keys, Jermaine Dupri and Qunicy Jones will probably have a grand ol time sitting next to each other.
You know Kanye isn't sharing ANY SPACE!
Is that G-Unit sitting in back of DJ Khaeld and Rick Ross??????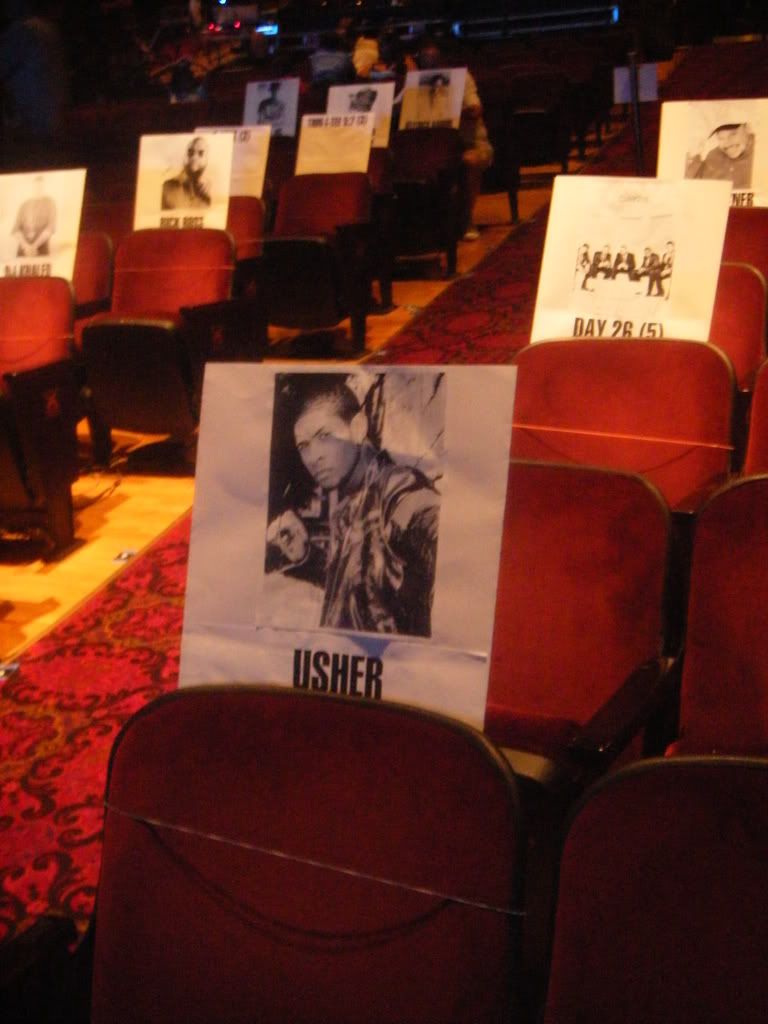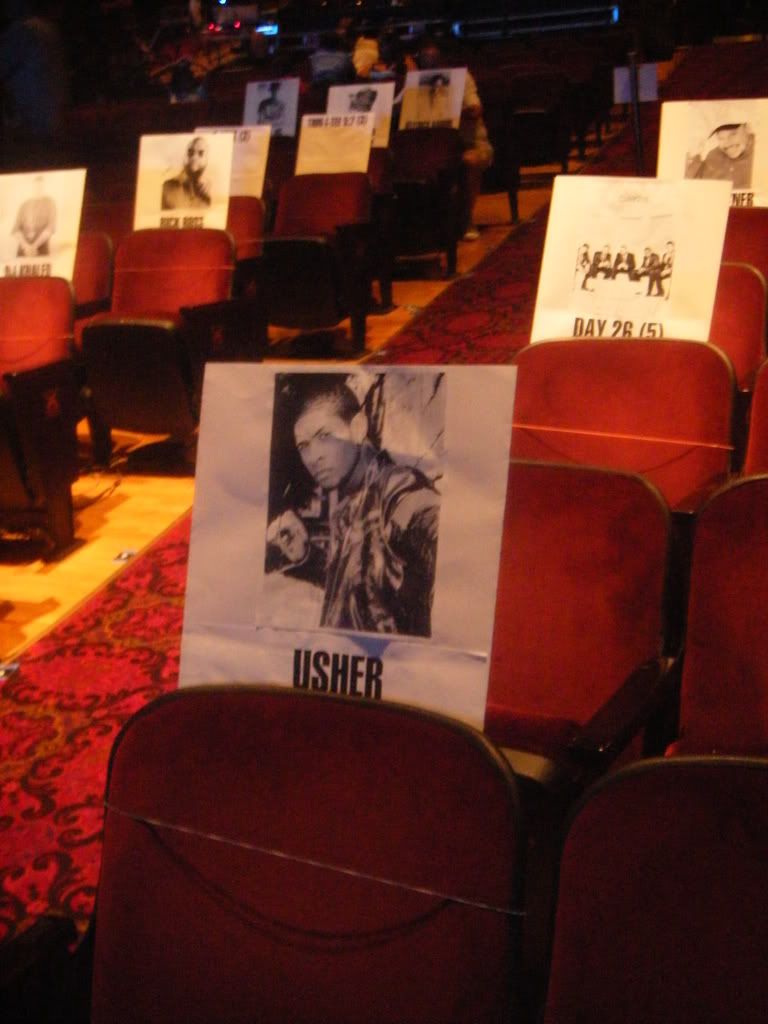 The man of the hour, USHER!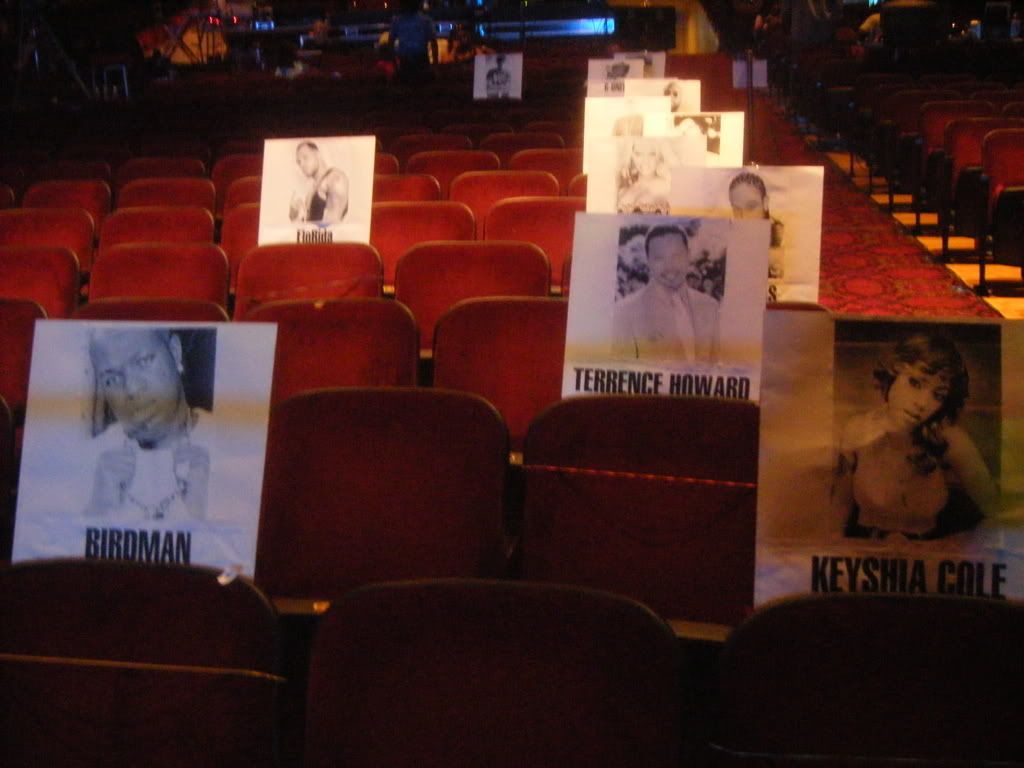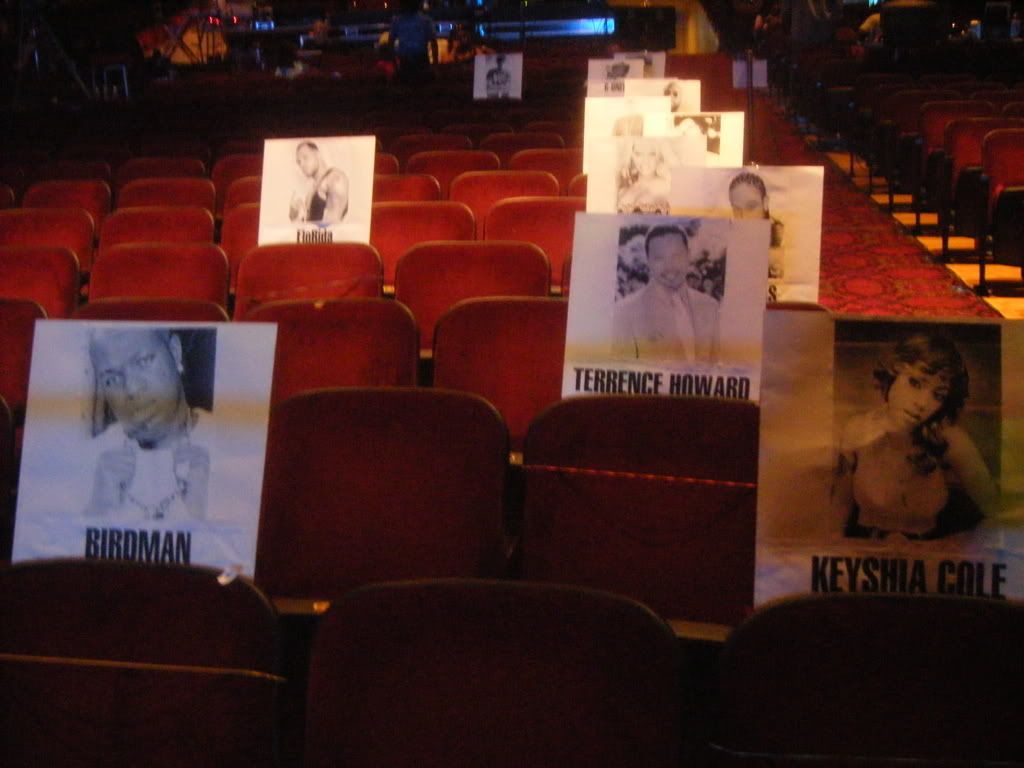 Well would you look who's sitting next to Birdman…..Keyshia Cole!